MOONEE VALLEY October 22
COX PLATE: The arrival of rain on Friday night has added to the challenge all runners are facing in the most intense weight-for-age contest in Australia. The pressure will be applied from the start as riders jostle for positions before the first turn and from there it steadily builds until the most crucial segment between the 600m and 300m. This is where the runs start, decisions have to be made and the race can be won or lost in a split second, more so on a surface that is certain to be deteriorating after some 15 races in 24 hours. Time and again Cox Plate runners hit the wall on the turn and on an affected track expect to see it become a slog over the last 300m. The race map has (3) ALLIGATOR BLOOD crossing from his wide barrier to lead with (1) ZAAKI taking the sit on his back from the rails draw and the favourite (10) ANAMOE settling midfield with cover from his good gate. ANAMOE boasts as good a record on affected tracks as any runner in this field but expect his price to ease as bookmakers will reflect on his hard fought win over major rivals (2) I'M THUNDERSTRUCK and ZAAKI on a soft track in the key lead-up at Caulfield. However everything ANAMOE has done since his unlucky defeat in this race last year as a 3YO says he is a better horse and his powerful will to win that was so evident at Caulfield could again be the deciding factor. I'M THUNDERSTRUCK won his only start at this course as a 3YO but he has an awkward draw that will see him get back, leaving him with a lot of work to do over the last 800m. He and ZAAKI are adept on affected tracks and rate as obvious threats on their Caulfield form but you have to question if they have can find the improvement required to beat this deeper field? (12) EL BODEGON arrives from Europe as a G1 winner over 2000m as a 2YO with high rating classic form as a 3YO including a second in the French Derby that is comparable to the other 'fly in' Imports that have performed so well in this race in recent years. That makes him dangerous as the rain is a definite factor in his favour, especially with the experience of two-time Cox Plate winner Damien Oliver riding in the race for the twentieth time. The testing wet conditions could play right into the hands of a genuine stayer like (6) GOLD TRIP. I like Caulfield Cup runners backing up in the Cox Plate and he will not be lacking fitness after his strong 2400m second last Saturday when he gave the winner 6kg. After four Australian starts he gets blinkers added to his gear, a move that points to a peak performance as he is still running below the ratings he posted at the elite level in France, topped by his fourth in Europe's best wfa race, the famed Prix de L'Arc De Triomphe. (4) MR BRIGHTSIDE is unbeaten at Moonee Valley and revels in the wet. Comes up short on ratings but he skates around this course and with winkers on can be entertained for the extended exotics.
COX PLATE SELECTIONS: ANAMOE 1; Gold Trip 2; El Bodegon 3; I'm Thunderstruck 4; Zaaki 5; Mr Brightside 6.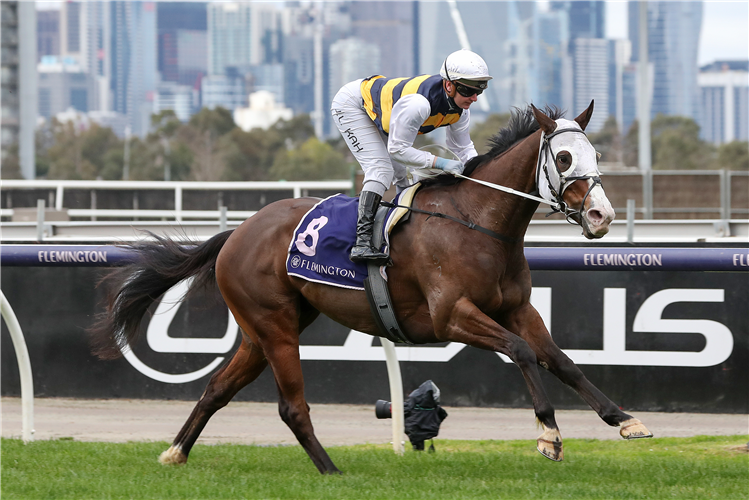 For Value
RACE 3 (6) SHALAILED: Ready for a peak performance. Affected track presents no problems.
RACE 4 (10) EVERGLADE: Impressive debut win in the soft at this course. Bright future.
RACE 6 (8) BANKERS CHOICE: Takes on a high pressure mile. Hard pace will suit and he likes it wet.
RACE 8 (6) PERSAN: Ticks all the right boxes – course, distance, track conditions and a favourable weight.
Selections
RACE 1: 4-1-5-3
RACE 2: 4-3-6-9
RACE 3: 6-2-3-7
RACE 4: 10-12-3-7
RACE 5: 2-8-4-3
RACE 6: 8-9-5-6
RACE 7: 1-3-2-7
RACE 8: 6-11-5-1`
RACE 9: 10-6-12-2-1-4
RACE 10: 6-1-5-3
MANIKATO STAKES (Race 11): 10-5-7-13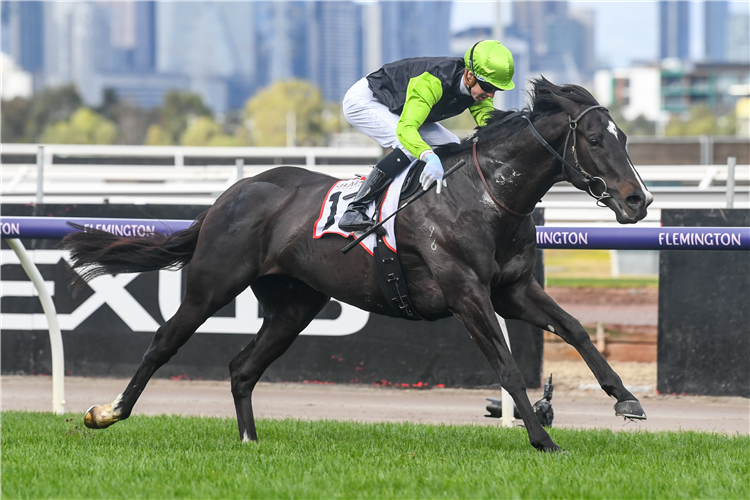 RANDWICK October 22
RACE 4 (11) KERMANDING: Plenty of upside in this lightly raced 5YO after his excellent return from an 18 months break when beaten a nose over 1400m at Warwick Farm on October 3. He has never finished worse than fourth in his eight career starts including a win over 1800m in heavy ground at this course as a spring 3YO and an unlucky third in the Canberra Guineas in his only autumn start that season. His strong first-up performance indicates that he is primed to reward the Snowdens for their patience.
RACE 8 (1) ELLIPTICAL: A tricky Champion Stakes but trusting that the Caulfield Guineas result will stand up, especially if the winner Golden Mile franks the form in the previous event on this program. ELLIPTICAL ran a huge race to take ground off Golden Mile in the Guineas and has all the credentials to go on with it over 2000m, having only had the four starts for three high rating performances on soft tracks and being by Dundeel, the winner of this race 10 years ago! The Guineas form is superior to the Sydney lead-up races with the exception of the G1 Flight Stakes, a race that produced the subsequent G1 Thousand Guineas and G2 Ethereal Stakes winners. With that in mind expect the G1-winning filly SHE'S EXTREME to be better for her tough Flight Stakes second and the one to pose a serious threat to the Melbourne visitor.
RACE 9 (10) ESPIONA: We have had to wait an extra week for this mare after Chris Waller bypassed her Randwick assignment last Saturday but I'm sure it was a decision taken with his sights on this $2 million race. She is getting the all-important addition of winkers, a gear change I expect will help her focus and regain the exciting form she displayed early in her career. The set weights conditions may favour other better performed mares but she is still an untapped talent and this is the race where she can deliver on the exciting potential she displayed in her early wins. Note she was an exceptional fourth at her last start in the G2 Golden Pendant (1400m) at Rosehill where she posted the fastest splits from the 600m to the 200m after she was 10 lengths back and widest on the turn.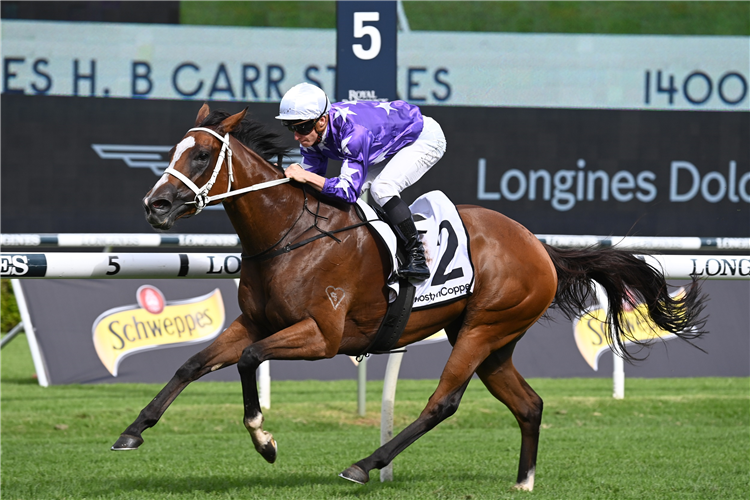 Selections
RACE 1: 8-6-1-3
RACE 2: 14-4-3-7
RACE 3: 3-9-5-12
RACE 4: 11-8-12-5
RACE 5: 4-8-6-9
RACE 6: 7-2-3-1
RACE 7: 1-4-2-10
RACE 8: 1-11-4-3
RACE 9: 10-3-2-11
RACE 10: 14-5-4-10
PLAYING THE QUADDIE
SKINNY: 1/1-4-11/2-3-10/4-5-7
GOING WIDE: 1-2-4-10/1-2-3-4-5-11/2-3-6-9-10-11/3-4-5-10-14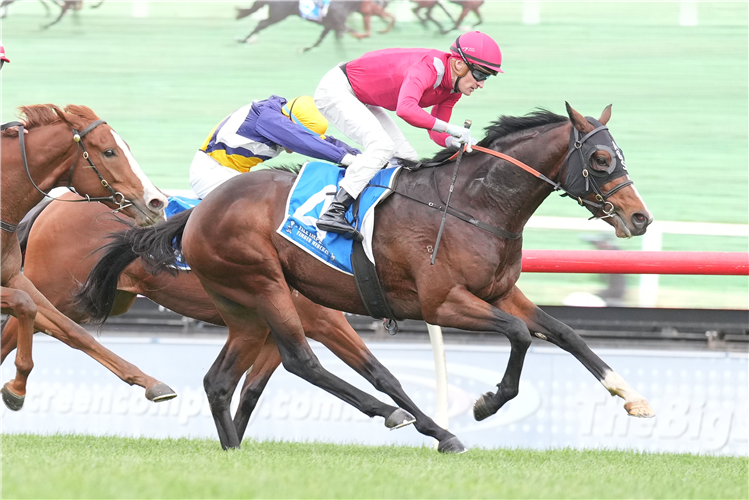 TRIAL WATCH REPORT
NOTED TRIAL RUNNERS – October
MOONEE VALLEY SATURDAY: Mexico (R1)
RANDWICK SATURDAY: Barber (R1); Gigalot (R1); Dipsy Doodle (R1); Razors (R1); Miss Hellfire (R6); Sheeza Belter (R9); Titanium Power (R10)
KEMBLA GRANGE SATURDAY: Exile (R4); Kazou (R4); Yumi (R5)
RECENT TRIAL WATCH WINNERS: Way To The Stars; Vilana; A Lot More Love; Ginger's Gal; Wondereach; Pyrois; O'Tycoon; King's Gambit; Atlantic Ocean; Kallos; Private Eye; Sinaloa; Camino Real; Saturn Star; Jacquinot; Economics; Surf Dancer; Pericles; Sir Kerm; Badge; Selous.
TRIAL POINTERS
ROSEHILL October 4: Unraced Zoustar filly KAZOU made an impression running fourth in her first trial on September 20 and went right on with it here to win her 900m heat by six lengths in a quick 53.80 (34.48). It was obvious there was intent to give her a good test with Hugh Bowman allowing her to run out to a big lead under no pressure. She kept up the pace and was cruising over the last 200m in a rare show of speed for a Waller-trained trial runner.
BLACKBOOK REPORT
Eligible Blackbook Runners – October 21-22
RANDWICK SATURDAY: Mayrose (R3); She's Extreme (R8); Never Talk (R9)
MOONEE VALLEY SATURDAY: Sweetened (R4); BANKERS CHOICE (R4); Gold Trip (R9); Laws Of Indices (R9); Profondo (R9); Eleven Eleven (R11)
MOE SATURDAY: Port Albert (R1)
KEMBLA GRANGE SATURDAY: Herb (R8)
RECENT BLACKBOOK WINNERS: Turaath; Minsk Moment; Rocketing By; Asfoora; Highlights; Greek Hero; Tuvalu; Lunar Flare; Tijuana; Loch Eagle; Ita; Top Ranked; In Secret; Golden Mile; I'm Thunderstruck; Sharp 'N' Smart; Pounding; Aussie Nugget; Don't Stop; Opal Ridge; Tara Jasmine; Salty Rain; Zou Tiger; Boldinho.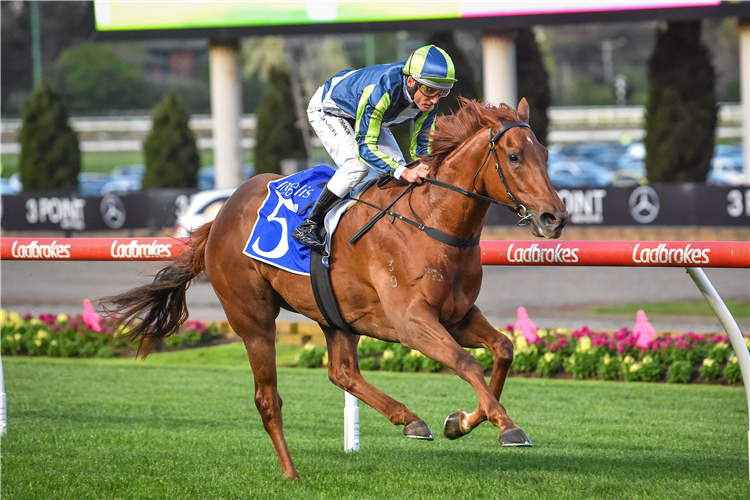 Blackbookers – Selected October 15
(Follow for next 3 starts)
CONFESSED: No luck behind favoured stablemate.
HONEYCREEPER: Honest mare.
JACQUINOT: Expect big things in the autumn.
KISS SUM: Strong return. Honest performer.
LIBIAMO: Nice prep for a suitable target.
SOLAR APEX: Rider took wrong options. Forgive run.
VIENNA PRINCESS: Impressive placing from a maiden filly.
WAIHAHA FALLS: Set for a good summer campaign.