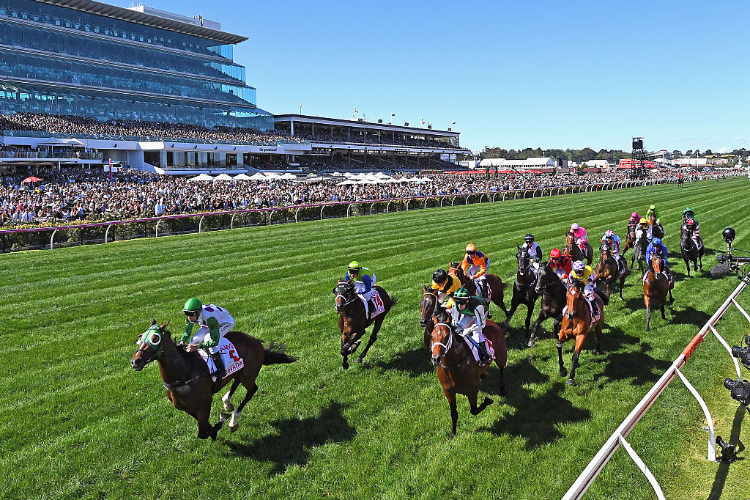 FLEMINGTON October 29
RACE 2 (8) SUREFIRE: Positive placing in the Geelong Cup. Expect that form to stand up.
RACE 3: (8) TRIPLE MISSILE: Conditions suit after excellent first-up effort at Caulfield.
RACE 4 (8) AS TIME GOES BY: Progressive filly with a classic pedigree. Should relish the rise to 2000m.
RACE 5 (5) CROSSHAVEN: Tough run four wide when resuming at Caulfield. Everything in his favour this time.
RACE 9 (7) WRITTEN BEAUTY: Strong return to form last time. Well placed to go on with it.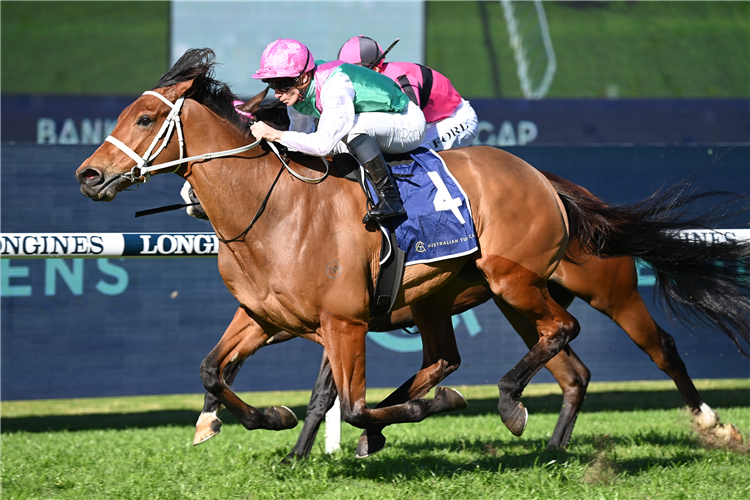 Selections
RACE 1: 1-4-12-7
RACE 2: 8-3-1-5
RACE 3: 8-6-3-1
RACE 4: 8-10-3-2
RACE 5: 5-7-15-16
RACE 6: 1-15-2-7
RACE 7: 2-1-5-7
RACE 8: 14-9-12-16
RACE 9: 7-2-17-3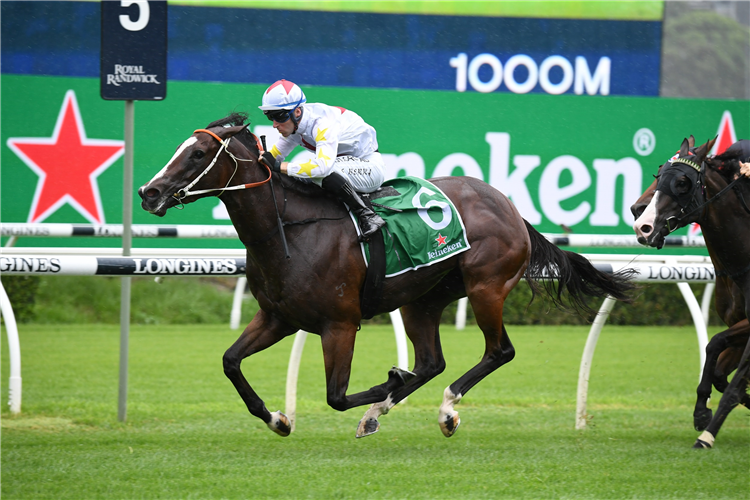 ROSEHILL October 29
GOLDEN EAGLE (RACE 8): Terrific contest worthy of the massive prizemoney! Have to take the generous odds about (4) VILANA as the way he put them away first-up at Randwick stamped him as a potential Group winner – just needs a clever ride from his wide gate to be right in it. The high class import (12) LIGHT INFANTRY is a deserving favourite as his G1 form is top grade and the expected strong pace will give him his chance. They anchor the exotics with (4) I WISH I WIN, (16) CHAIN OF LIGHTNING, (14) HINGED, (6) MR MOZART, (13) WELWAL and (15) FANGIRL taken in extended combinations.
RACE 2 (12) VA VIA: Suspect Godolphin will be keen to give Jamie Kah a Sydney winner. Expect her to go close on this 3YO filly as she looks nicely placed to run to a new peak with a 4kg drop in weight from her last start when a close second over 1100m at Warwick Farm, carrying 56.5kg in wet conditions. Affected tracks have played against in most of her recent starts but she has never shirked it with placings in four of her last five starts and will appreciate much better ground this time.
RACE 4 (7) TING TONG: This honest 4YO has missed a place only three time in 13 starts and he could be in for a very progressive campaign after recording a big second up win over 1900m at Canterbury when he romped home by four lengths on a heavy track. He's been very good on wet tracks but he did it easily under 58.5kg last time and with a 2kg claim for crack apprentice Dylan Gibbons he is well placed to measure up to this stronger grade.
RACE 5 (9) MARS MISSION: Had excuses when beaten first-up after seven months over 1100m at Warwick Farm when left his run too late under 56.5kg on a heavy track. He trialled well leading into that race and his second up form is super, having bolted in by 4.5 lengths over 1200m at Moonee Valley in his last prep. With the advantage of a 3kg claim from an ideal draw he should get every chance parked on the back of a fast pace.
FOR VALUE
RACE 7 (7) BOIS D'ARGENT: Sight unseen import has never missed a place in 12 starts. Hard to beat if he runs to his best form.
RACE 9 (8) SEBRENCO: Strong last start win at Kembla Grange and sure to be fitter. Soft draw and weight relief enhance his chances.
RACE 10 (6) I AM LETHAL: Shrewd stable has been searching for his right race. Ready for a peak run third-up.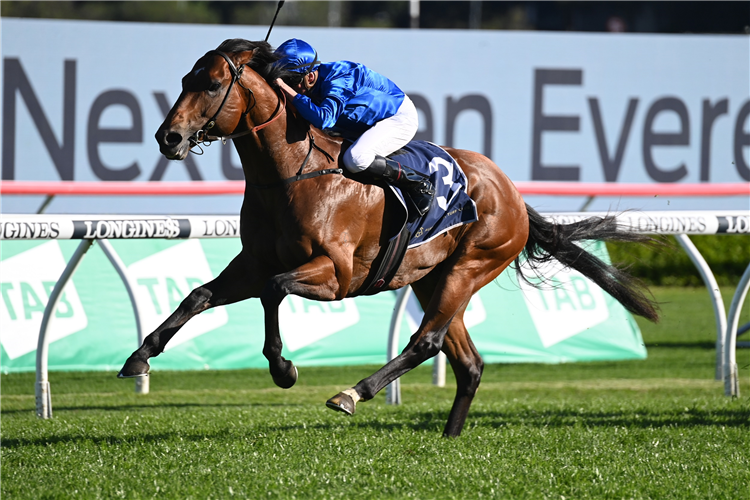 Selections
RACE 1: 5-14-8-4
RACE 2: 12-4-8-11
RACE 3: 4-3-5-9
RACE 4: 7-5-10-
RACE 5: 9-7-2-3
RACE 6: 7-8-15-16
RACE 7: 7-2-3-8
RACE 8: 4-12-5-16
RACE 9: 8-21-1-4
RACE 10: 6-5-8-1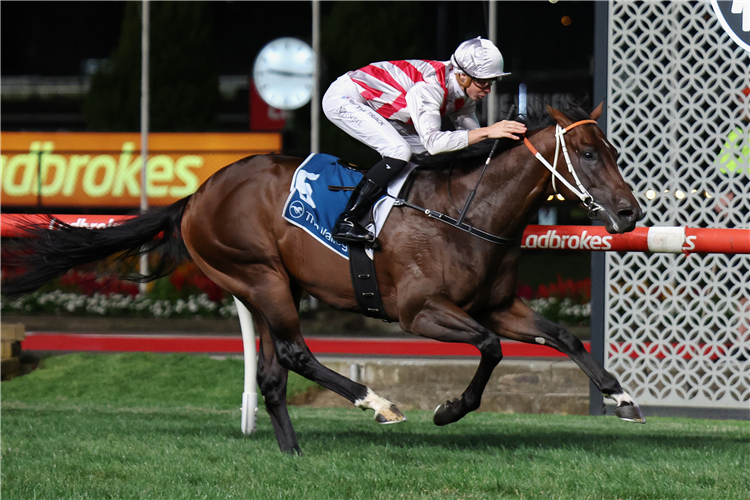 TRIAL WATCH REPORT
NOTED TRIAL RUNNERS – October 29
ROSEHILL SATURDAY: Notions (R3); Delexo (R5); Monte Ditto (R5); Kiss The Bride (R6); Lost And Running (R7);
Welwal (R8); Gypsy Goddess (R8); Fangirl (R8); Hinged (R8); Oakfield Arrow (R9); French Bonnet (R10)
FLEMINGTON SATURDAY: Buenos Noches (R6); Belluci Babe (R9); Juan Diva (R9); Sneaky Paige (R9)
EAGLE FARM SATURDAY: Rainbow Connection (R8)
NEWCASTLE SATURDAY: Altivo (R6); Consenza (R7); Yumi (R8)
GOULBURN SUNDAY: Baby Rider (R7); Blaze A Trail (R7)
MUSWELLBROOK SUNDAY: Lalaguna (R5)
RANDWICK TUESDAY: Queen Bellissimo (R3); Key Largo (R3); Saturn Star (R4); Through The Cracks (R7); Blaze A Trail (R9); Norwegian Bliss (R10); Ma And Pa (R10)
KEMBLA GRANGE TUESDAY: Chilli Jam (R1); Hard To Say (R1); Iowna Merc (R1) Inequality (R2); Lalaguna (R5); Fine Vintage (R6); Spitfire (R7); Airman (R8)
MUSWELLBROOK TUESDAY: Hard To Say (R4); Semana (R5); Invest In Love (R5); Shezanalister (R5); Uncle Alf (R8)
CANBERRA TUESDAY: Semana (R5); Invest In Love (R5); Iowna Merc (R5)
RECENT TRIAL WATCH WINNERS: Black On Beauty; Kazou; Huon; Titanium Power; Barber; Way To The Stars; Vilana; A Lot More Love; Ginger's Gal; Wondereach; Pyrois; O'Tycoon; King's Gambit; Atlantic Ocean; Kallos; Private Eye; Sinaloa; Camino Real; Saturn Star; Jacquinot; Economics; Surf Dancer; Pericles.
TRIAL POINTERS
NEWCASTLE October 25: THROUGH THE CRACKS posted an Impressive win in his second trial since March, settling last in his usual style before unleashing a fast sprint over the last 200m to win his 1000m heat (61.73). Expect him to go well fresh as he boasts a strong first-up record.
ROSEHILL October 21: Crack sprinter LOST AND RUNNING commanded the spotlight as he got his program back on track after the hiccup that forced him to miss The Everest. He finished second in his 1030m heat with Hugh Bowman riding him along to make ground on the winner SATURN STAR over the last 100m. The time was standard (62.01; 34.01) but the hitout should have him ready for his tilt at the $3 million sprint at Rosehill on October 29. It was strong trial with the classy 3YO BUENOS NOCHES also having a solid hitout to finish a close third and the previously noted import WELWAL again taking the eye with his fifth under an easy ride. Imports came to the fore in the slightly quicker open heat over 1030m (61.90; 34.48) with the previously noted BABY RIDER finding the line hard for a strong third. Smart 4YO mare SNEAKY PAIGE has been freshened since her last start in September after she won back to back at Randwick and looks ready to build on her record after a sharp win in her 900m heat (54.22; 33.98). She was keen to run from the start and was never tested as she maintained a clear margin over the chasers, cruising home by more than three lengths. INEQUALITY was all speed clearing out to score by more than four lengths in her 900m heat (54.22; 34.56). Well placed in provincial sprints over 1000m.
WARWICK FARM October 18: A set that featured several Group One mares preparing for feature targets with Chris Waller giving his top class pair FANGIRL and HINGED easy tick over trials while Queensland Oaks winner GYPSY GODDESS also had no pressure applied as she prepares for a first-up shot at the Golden Eagle. FANGIRL ran home easily to finish third in her 824m heat won by MONTE DITTO (50.13; 34.78), splitting horses over the last 100m and doing her best work through the line. HINGED coasted at the rear in her 820m heat (48.70; 34.26) and had a lot to offer going to the line. GYPSY GODDESS was having her second trial since her Oaks win in June after a hitout at her home track at the Sunshine Coast. It was conditioning work as she settled back as expected and worked quietly to the line under no pressure to finish a distant third in her 1208m heat won easily by the front running KISS THE BRIDE (73.66; 34.59). Quality mare BELLUCI BABE has been freshened since she last raced in August and looks ready to run to her best after working smoothly to the line to win her 824m heat in fast time (48.03; 33.48). Travelled strongly behind the lead pair and easily picked them up under a quiet ride over the last 100m. KEY LARGO was an impressive winner of his 824m heat (49.01; 34.03) in his first trial since March. Koby Jennings kept him under a big hold sitting three and four wide from the start with the 6YO eager to run. Never off the leash over the last 400m.
HAWKESBURY October 17: Newcastle trainer Nathan Doyle has his hands on a real talent in unbeaten 5YO mare NORWEGIAN BLISS. She's won six from six and the way she cruised through her second trial since April says she is ready to extend the winning streak. Posted the fastest time in the 1000m heats (58.97; 33.45) extending easily over the last 300m to win by a soft 1.7 lengths. The session also featured impressive trials by several promising types already in the blackbook after previous noted trials including the 760m heat winners IOWNA MERC (45.05; 33.27); SHEZANALISTER (44.52; 32.81) and INVEST IN LOVE (44.82; 32.88). The 1000m heats featured a notable win by RAINBOW CONNECTION (59.07; 33.13).
GOSFORD October 13: The good mare FRENCH BONNET worked strongly to win another 1000m heat (61.77; 36.31) with OAKFIELD ARROW also impressing with a close second. Both are Midway winners and look in good form to resume. The talented DELEXO turned in one of the best trials of the morning finishing a strong second in his 800m heat (49.93; 35.49), tracking widest and working to the line under a cold ride in a trial that points to him being ready to sprint well fresh. Other 800m heat runners to make an impression included HARD TO SAY and UNCLE ALF.
RANDWICK October 10: Keep an eye on Chris Waller's new import WELWAL, a well performed Group winner of three races from seven starts up to 2100m in France. His first trial augers well as he impressed finishing a strong second in his 1080m heat (65.12; 34.29). I was really taken by his easy work under James McDonald over the last 100m and he will be worth following as he gets into his campaign – might be an ideal type for the Villiers Stakes.
WARWICK FARM October 7: Strong win by the Redoute's Choice 5YO MA AND PA in the quickest of the three 1175m heats (70.23; 35.40) in his second trial for his new trainer. He won four of his 11 starts for Chris Waller and can build on that judging by the way he worked to the line over the last 300m from behind the pace under a cold ride with plenty in reserve. Maidens to show up with nice efforts in their heats included ALTIVO, FINE VINTAGE, CONSENZA and CHILLI JAM.
ROSEHILL OCTOBER 4: One of the best trials in the 1030m heats came from the well performed BLAZE A TRAIL working to the line full of running. He looks ready to run to his best but does need a good track. The French Group winner BABY RIDER was an interesting winner of his 900m heat in his first trial for Bjorn Baker. He's a 1600m-2400m performer but showed classy speed to rail through and win his heat (54.86; 34.23) after sitting behind the leaders.
WARWICK FARM September 23: The Bjorn Baker team enjoyed another good session with standout wins in the 787m trials by promising maidens INVEST IN LOVE (46.77; 33.97) and the unraced SHEZANALISTER (45.50; 33.09) who is now unbeaten in three trials. INVEST IN LOVE is a racy Capitalist filly who looks to have come on nicely from her two starts in May, travelling easily in the lead and not put under pressure to hold her rivals comfortably in the run to the line. Star Turn filly SHEZANALISTER sped to a big lead and kept running to post an easy win by more than six lengths in the fastest overall and sectional times of the morning.
ROSEHILL September 20: Talented Snitzel mare JUAN DIVA had her first trial since she won the G3 Healy Stakes in Brisbane in June and looks ready to go on with it through the spring after a dominant win in the fastest 900m heat (54.22; 34.66). Took control from the start and coasted to win with plenty in hand. Backed up with a strong second to in a classy 900m heat at Rosehill on October 4.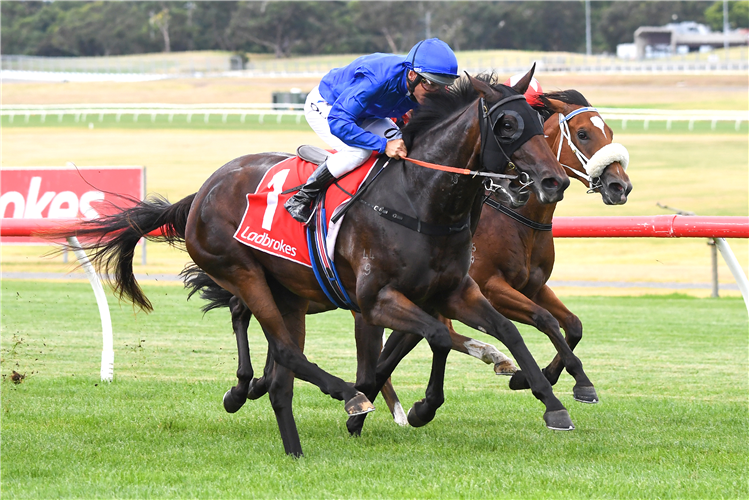 BLACKBOOK REPORT
Eligible Blackbook Runners – October 29
FLEMINGTON SATURDAY: Great House (R2); Argentia (R3); Queen Air (R4); Jacquinot (R6); Meridius (R6); Belle Plaisir (R8); Yearning (R8); Libiamo (R9); Jal Lei (R9)
ROSEHILL SATURDAY: Pinarello (R6); Honeycreeper (R6); Masked Crusader (R7); Kiss Sum (R8); Stray (R9); Spiranac (R10); Black Duke (R10)
ASCOT SATURDAY: Stageman (R7)
FLEMINGTON TUESDAY: Kin (R5); Argentia (R10)
RANDWICK TUESDAY: Key Largo (R3); Aleas (R5); Sibaaq (R5); Steely (R6); Solar Apex (R6); Handle The Truth (R7); Spiranac (R8); Cavalier Charles (R8)
KEMBLA GRANGE TUESDAY: High Blue Sea (R6)
RECENT BLACKBOOK WINNERS: Port Albert; Turaath; Minsk Moment; Rocketing By; Asfoora; Highlights; Greek Hero; Tuvalu; Lunar Flare; Tijuana; Loch Eagle; Ita; Top Ranked; In Secret; Golden Mile; I'm Thunderstruck; Sharp 'N' Smart; Pounding; Aussie Nugget; Don't Stop; Opal Ridge; Tara Jasmine; Salty Rain; Zou Tiger.
Blackbookers – Selected October 22
(Follow for next 3 starts)
BELLE PLAISIR: Any mares race over the carnival.
EL BODEGON: Big talent in a small package.
ESTA LA ROCA: Suited in short sprints.
NAVAL SEAL: Open to improvement.
QUEEN AIR: Hard to beat in a suitable maiden.
SAMOOT: Going well. Looking for longer.