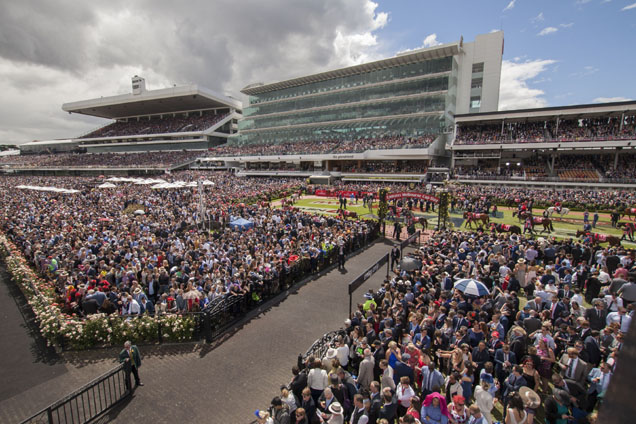 MELBOURNE CUP
(6) WITHOUT A FIGHT - My preferred choice of the four new boys from the northern hemisphere. I like his form and racing style and he should not be concerned by the expected track and weather conditions.
My inclusions for the exotics, with a loading for those with the current form, proven stamina and wet track qualifications, are (1) GOLD TRIP; (4) MONTEFILIA; (9) STOCKMAN; (10) VOW AND DECLARE; (11) YOUNG WERTHER; (17) EMISSARY; (24) REALM OF FLOWERS.
(1) GOLD TRIP: Best Caulfield Cup finisher and luckless in the Cox Plate. Has had the right prep.
(4) MONTEFILIA: Unlucky fourth in the Caulfield Cup. Loves it wet and rates highly as a four-time G1 winner.
(9) STOCKMAN: Excellent form through his prep underlines how much he enjoys affected tracks. Strong final trial over 2000m on Saturday.
(10) VOW AND DECLARE: The 2019 winner has worked his way back to worthy form. Set for a peak run.
(11)YOUNG WERTHER: Boasts multiple Derby and G1 placings at WFA. Drops 5kg off pleasing prep under WFA scale in the Cox Plate.
(17) EMISSARY: Strong Geelong Cup win over the top of subsequent Lexus winner. Geelong Cup form keeps standing up as a Cup guide.
(24) REALM OF FLOWERS: Dour staying mare with good Flemington form and no weight. Wet track no concern.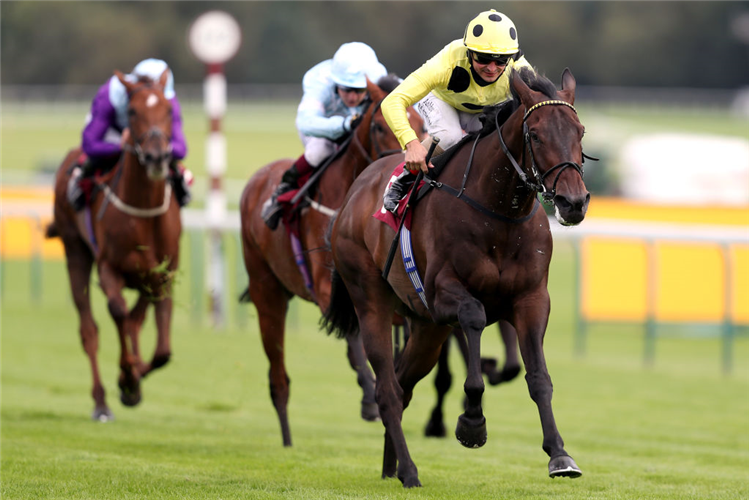 FLEMINGTON November 1
Selections
RACE 4: (12) QUANG TRI
RACE 5: (17) KIN (Value)
RACE 6: (15) DYNASTIES (Value)
RACE 9: (18) FINEPOINT (Value)
RACE 10: (10) NICOLINI VITO (EW)
RACE 1: 1-3-8-9
RACE 2: 7-8-9-3
RACE 3: 4-5-9-3
RACE 4: 12-3-7-1
RACE 5: 17-5-6-14
RACE 6: 15-8-1-4
RACE 7: 6-11-17-24-4-9-1
RACE 8: 10-6-7-13
RACE 9: 18-10-1-5
RACE 10: 10-11-9-1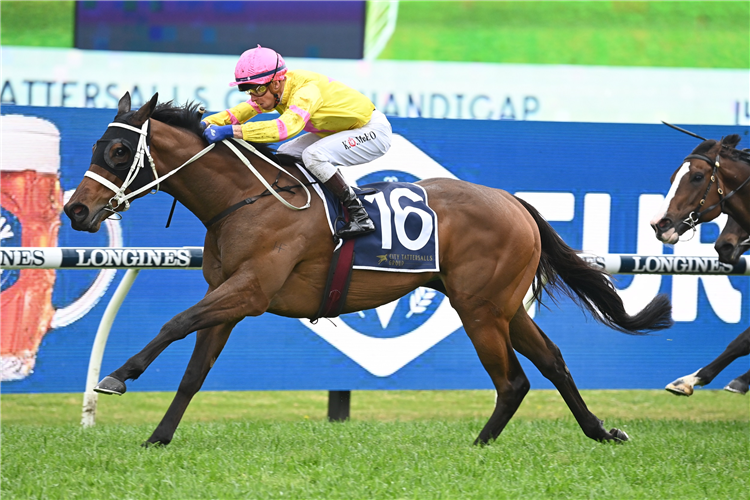 RANDWICK November 1
RACE 4: (12) AMATI (EW)
RACE 5: (7) SIBAAQ (EW)
RACE 6: (4) SOLAR APEX (EW)
RACE 1: 4-1-13-5
RACE 2: 8-2-11-3
RACE 3: 4-12-7-1
RACE 4: 12-8-14-7
RACE 5: 7-5-3-13
RACE 6: 4-2-1-9
RACE 7: 10-6-4-7
RACE 8: 9-1-2-6
RACE 9: 1-3-12-7
RACE 10: 2-6-8-11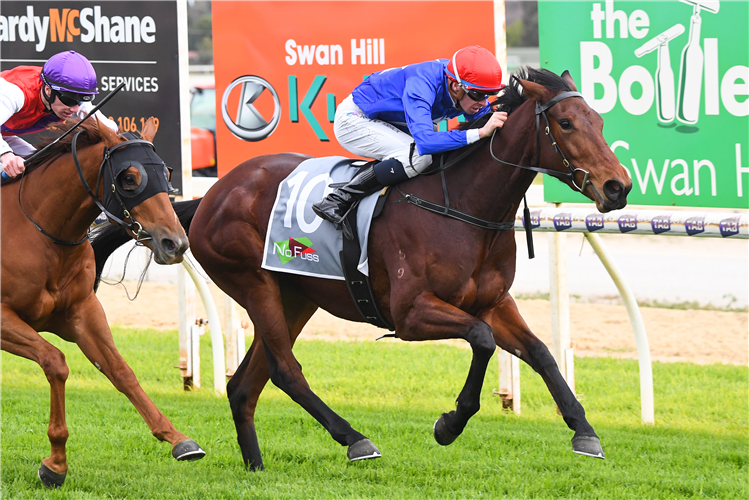 TRIAL WATCH REPORT
NOTED TRIAL RUNNERS – November 1
RANDWICK TUESDAY: Queen Bellissimo (R3); Key Largo (R3); Saturn Star (R4); Through The Cracks (R7); Norwegian Bliss (R10); Ma And Pa (R10)
KEMBLA GRANGE TUESDAY: Chilli Jam (R1); Iowna Merc (R1) Inequality (R2); Lalaguna (R5); Fine Vintage (R6); Spitfire (R7); Airman (R8)
MUSWELLBROOK TUESDAY: Hard To Say (R4); Semana (R5); Shezanalister (R5); Uncle Alf (R8)
CANBERRA TUESDAY: Semana (R5); Invest In Love (R5)
RECENT TRIAL WATCH WINNERS: Oakfield Arrow; Rainbow Connection; Altivo; Black On Beauty; Kazou; Huon; Titanium Power; Barber; Way To The Stars; Vilana; A Lot More Love; Ginger's Gal; Wondereach; Pyrois; O'Tycoon; King's Gambit; Atlantic Ocean; Kallos; Private Eye; Sinaloa; Camino Real; Saturn Star.
TRIAL POINTERS
NEWCASTLE October 25: THROUGH THE CRACKS posted an Impressive win in his second trial since March, settling last in his usual style before unleashing a fast sprint over the last 200m to win his 1000m heat (61.73). Expect him to go well fresh as he boasts a strong first-up record.
ROSEHILL October 21: INEQUALITY was all speed clearing out to score by more than four lengths in her 900m heat (54.22; 34.56). Well placed in provincial sprints over 1000m.
WARWICK FARM October 18: KEY LARGO was an impressive winner of his 824m heat (49.01; 34.03) in his first trial since March. Koby Jennings kept him under a big hold sitting three and four wide from the start with the 6YO eager to run. Never off the leash over the last 400m.
HAWKESBURY October 17: Newcastle trainer Nathan Doyle has his hands on a real talent in unbeaten 5YO mare NORWEGIAN BLISS. She's won six from six and the way she cruised through her second trial since April says she is ready to extend the winning streak. Posted the fastest time in the 1000m heats (58.97; 33.45) extending easily over the last 300m to win by a soft 1.7 lengths. The session also featured impressive trials by several promising types already in the blackbook after previous noted trials including the 760m heat winners IOWNA MERC (45.05; 33.27); SHEZANALISTER (44.52; 32.81) and INVEST IN LOVE (44.82; 32.88).
WARWICK FARM October 7: Strong win by the Redoute's Choice 5YO MA AND PA in the quickest of the three 1175m heats (70.23; 35.40) in his second trial for his new trainer. He won four of his 11 starts for Chris Waller and can build on that judging by the way he worked to the line over the last 300m from behind the pace under a cold ride with plenty in reserve.
WARWICK FARM September 23: The Bjorn Baker team enjoyed another good session with standout wins in the 787m trials by promising maidens INVEST IN LOVE (46.77; 33.97) and the unraced SHEZANALISTER (45.50; 33.09) who is now unbeaten in three trials. INVEST IN LOVE is a racy Capitalist filly who looks to have come on nicely from her two starts in May, travelling easily in the lead and not put under pressure to hold her rivals comfortably in the run to the line. Star Turn filly SHEZANALISTER sped to a big lead and kept running to post an easy win by more than six lengths in the fastest overall and sectional times of the morning.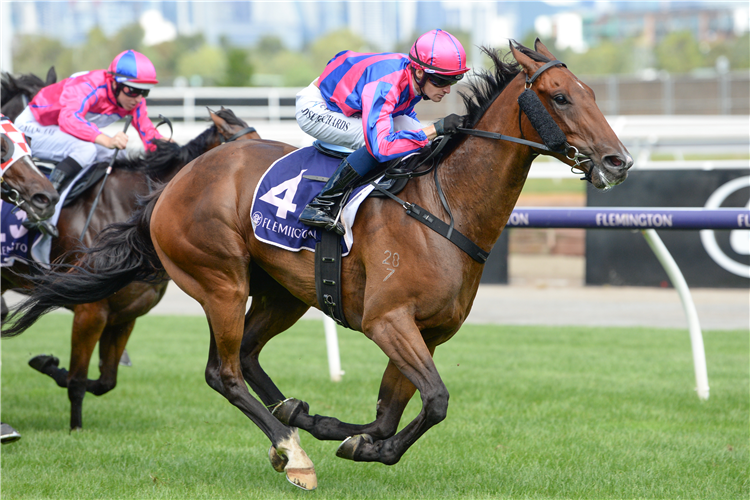 BLACKBOOK REPORT
Eligible Blackbook Runners – November 1
FLEMINGTON TUESDAY: Kin (R5)
RANDWICK TUESDAY: Key Largo (R3); Aleas (R5); Sibaaq (R5); Steely (R6); Solar Apex (R6); Handle The Truth (R7); Cavalier Charles (R8)
KEMBLA GRANGE TUESDAY: High Blue Sea (R6)
RECENT BLACKBOOK WINNERS: Argentia; Port Albert; Turaath; Minsk Moment; Rocketing By; Asfoora; Highlights; Greek Hero; Tuvalu; Lunar Flare; Tijuana; Loch Eagle; Ita; Top Ranked; In Secret; Golden Mile; I'm Thunderstruck; Sharp 'N' Smart; Pounding; Aussie Nugget; Don't Stop; Opal Ridge; Tara Jasmine; Salty Rain; Zou Tiger.
Blackbookers – Selected October 29
(Follow for next 3 starts)
ATHABASCAN: Promising start to his local career.
C'EST MAGIQUE: Ran out of her skin. Has the ability.
DEVOTED: Expect him to shine over the Perth carnival.
IRONCLAD: Eye catching return.
SNEAKY PAIGE: Good filly keeps improving.
TRIPLE MISSILE: Ready to peak in a suitable event.
VILANA: Wide draw set him a tough task.