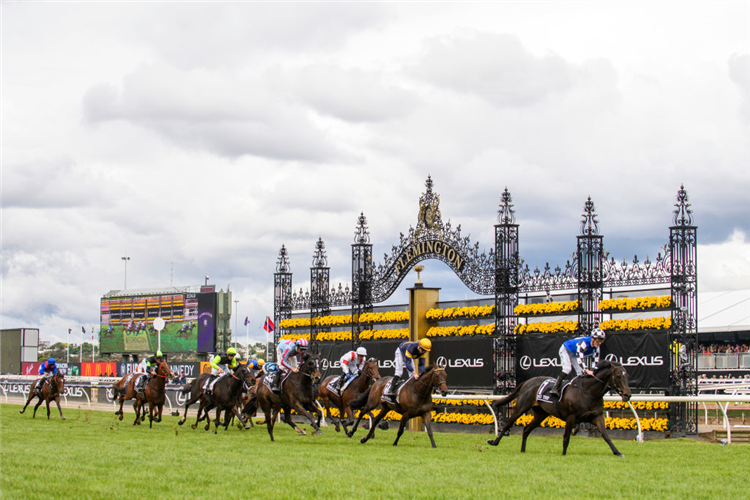 FLEMINGTON November 5
RACE 1 (14) FRENCH EMPEROR: On a streak. Well placed with big drop in weight.
RACE 2 (5) KISSINGER: Sure to be strong at the finish. In form trainer/jockey combo.
RACE 3 (7) ATMOSPHERE: Fresh for this. Good Sydney trial has him primed.
RACE 4 (5) LUNAR FLARE: Has best local form but wary of new Waller import (11).
RACE 5 (4) ATISHU: Target race. Bank on the Waller/McDonald factor.
RACE 6 (1) NATURE STRIP: He's still the benchmark. Back to his favourite course.
RACE 7 (3) CASCADIAN: In career best form. Conditions will suit.
RACE 8 (1) I'M THUNDERSTRUCK: Can turn the tables. Bank on his liking for Flemington.
RACE 9 (10) PICARONES: Rates well off her strong Sydney win. Draw will suit.
RACE 1: 14-11-6-4
RACE 2: 5-17-15-6
RACE 3: 7-3-16-11
RACE 4: 5-11-8-9
RACE 5: 4-2-13-8
RACE 6: 1-14-9-12
RACE 7: 3-2-9-8
RACE 8: 1-7-3-2
RACE 9: 10-6-9-14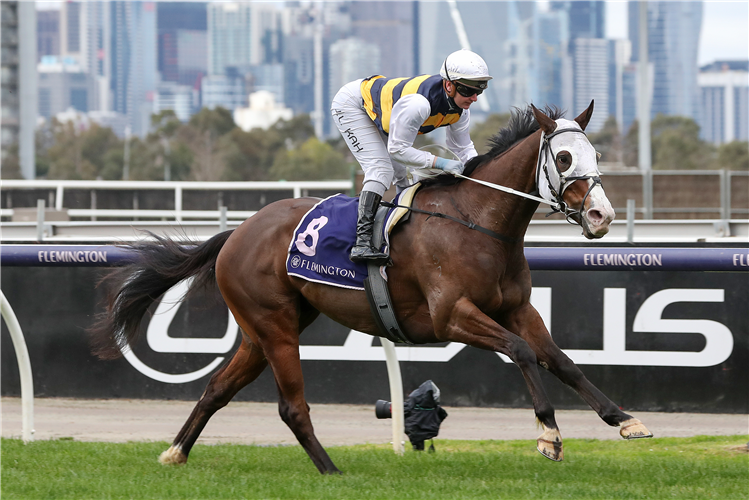 ROSEHILL November 5
Best Bets
RACE 4 (7) NAVAL SEAL: Looked a run short when he resumed with a driving second in this class over 1600m at Randwick on October 22 when beaten only a long neck with several rivals in this race finishing behind him. Sure to be fitter and back to his home track where he is winner of his only start over this distance augers well for his chances to boost his strike rate that has seen him miss a place only once in seven starts. Well placed under this weight scale.
RACE 7 (1) ELECTRIC GIRL: Everything looks in order for this quality mare to go back to back in this race after her excellent second in the classier Invitation (1400m) at Randwick on October 22 when she surged late in the soft going after being held up at a vital stage that cost her a win. The Invitation has already produced a subsequent G1 winner (Icebath) and the big bonus for this mare apart from the favourable weight conditions is returning to a good track as she is clearly at her best on firm decks. She has a big liking for Rosehill and you can expect Hugh Bowman to stalk the speed from her ideal draw.
RACE 10 (4) BELLA ROUGE: Top stable has this good mare primed to improve sharply second up after her solid resuming effort in stronger company over 1200m at Randwick. She'll obviously be improved and will find the step up to 1400m on her home track to her liking with several scratching helping her cause from her wide gate. Well placed if she regains the excellent form she displayed late last season that included back to back wins in similar class at Flemington and Randwick.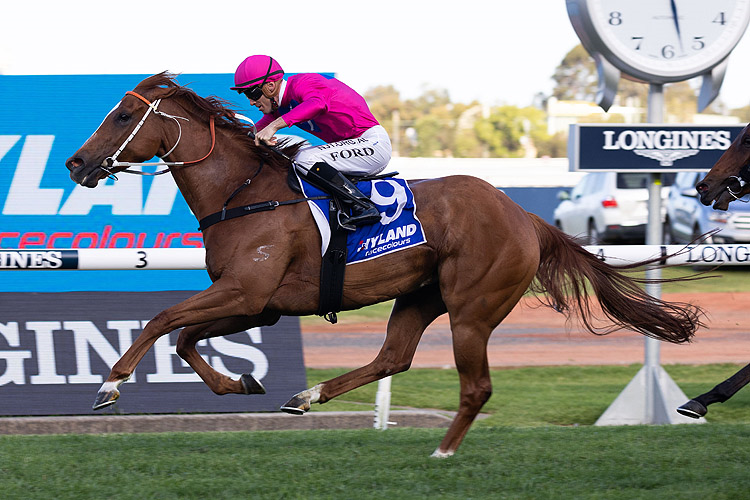 Each Way
RACE 6: (12) INFATUATION: Debut effort had merit. Can run boldly from good draw.
RACE 8 (2) LAWS OF INDICES: Brings strong form from the best G1 races. Suited by the conditions.
RACE 9 (4) I AM ME: Ready to go fresh. Will get every chance from good gate.
Selections
RACE 1: 4-2-8-10
RACE 2: 9-14-5-8
RACE 3: 3-6-2-9
RACE 4: 7-4-8-1
RACE 5: 5-6-2-9
RACE 6: 12-15-3-1
RACE 7: 1-12-4-10
RACE 8: 2-1-7-4
RACE 9: 4-3-1-11
RACE 10: 4-7-13-6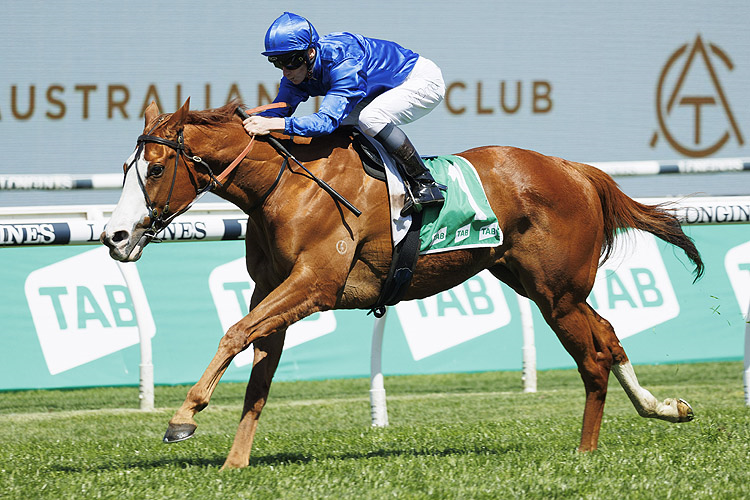 TRIAL WATCH REPORT
NOTED TRIAL RUNNERS – November 5
ROSEHILL SATURDAY: Soami (R5); Kobe Rocks (R5); Disneck (R6); Summer Loving (R6); Misty Legend (R6); Maharba (R6); Charleise (R7)
WYONG SATURDAY: Concordia (R3); Hard To Say (R6); La Sophia (R6); Oakfield Blue Bell (R6); Mabel (R8); Fire And Ice (R8); Flying Tyrol (R8).
FKEMINGTON SATURDAY: Atmopshere (R3)
GOULBURN SATURDAY: Tulip Miss (R6)
RECENT TRIAL WATCH WINNERS: Whinchat; Key Largo; Norwegian Bliss; Airman; Semana; Oakfield Arrow; Rainbow Connection; Altivo; Black On Beauty; Kazou; Huon; Titanium Power; Barber; Way To The Stars; Vilana; A Lot More Love; Ginger's Gal; Wondereach; Pyrois; O'Tycoon; King's Gambit; Atlantic Ocean.
TRIAL POINTERS
RANDWICK October 28: KOBE ROCKS is flying in his trials. Only won his 1050m heat by a narrow margin in reasonable time (64.17; 34.72) but he was cruising in the lead from the start and had plenty in reserve through the line. Trapeze Artist colt DISNECK made an Impressive trial debut, driving to the line from off the pace in easily the fastest of the nine heats over 740m (43.63; 33.58). Sure to benefit from the experience. Other 2YOs to make an impression included the previously noted I Am Invincible colt MISTY LEGEND winning the only 1050m heat for the juveniles (64.62; 35.50). The open heats over 740m saw a nice win by FLYING TYROL (44.12; 33.86).
NEWCASTLE October 25: The fastest 900m heat was won by FIRE AND ICE (55.87), a lightly raced 3YO who can be well placed at the provincials.
ROSEHILL October 21: The two 2YO heats over 900m were won in good style by promising pair MAHARBA (54.43; 34.71) and SUMMER LOVING (54.71; 34.43). David Payne's Pride Of Dubai gelding MAHARBA is ready to perform strongly on debut after recording his second trial win at Rosehill, leading and holding his rivals under a comfortable ride from Glyn Schofield. SUMMER LOVING had only two rivals in the fillies heat but this daughter of Exceed An Excel showed a good turn of foot in her first trial to sprint to the line for an easy 3.6 lengths win.
HAWKESBURY October 17 KOBE ROCKS made a sharp return from a break, leading with ease and sprinting to the line to hold off some handy rivals in his 760m heat (46.00; 33.51). ATMOSPHERE worked strongly to win his 1000m heat (60.37; 34.11).
GOSFORD October 13: The Damien Lane-trained OAKFIELD BLUE BELL is a maiden with positive prospects. She is an unraced 4YO mare by Extreme Choice but has obvious talent judging by the way she cruised through her 1000m heat to win by five lengths in fast time (62.18; 37.13). The 2YOs had first use of the track in their 800m heat with the I Am Invincible colt MISTY LEGEND finishing an impressive second in the fastest of the seven heats over the distance (48.93; 34.60). He missed the kick by two lengths, sped up to sit outside the winner and looked much stronger going to the line with something in reserve. HARD TO SAY was another 800m heat runner to make an impression.
ROSEHILL October 4: There were two trials for the 2YOs over 900m with the Pride Of Dubai colt MAHARBA running much faster time (54.23; 34.95) than the fillies heat winner (56.41; 36.20).
WARWICK FARM May 27: Written Tycoon filly TULIP MISS had two summer trials without making an impression but showed she had come since her spell by cruising to a dominant win in her 801m heat (48.37; 34.83). She led by two lengths at the 500m and kept running at her own speed under no pressure, easily holding her advantage to the line with plenty in reserve.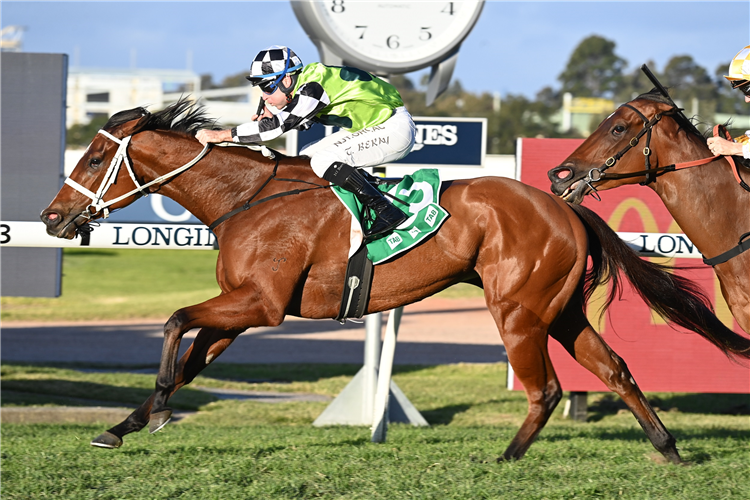 BLACKBOOK REPORT
Eligible Blackbook Runners – November 5
ROSEHILL SATURDAY: Black Duke (R1); Naval Seal (R4); Charleise (R7); Samoot (R7); Laws Of Indices (R8); Sibaaq (R8)
FLEMINGTON SATURDAY: Sweetened (R3); Great House (R4); Honeycreeper (R5); Masked Crusader (R6); Kiss Sum (R7); Bankers Choice (R8); Turbeau (R9)
TOOWOOMBA SATURDAY: Elegist (R5)
RECENT BLACKBOOK WINNERS: Key Largo; Argentia; Port Albert; Turaath; Minsk Moment; Rocketing By; Asfoora; Highlights; Greek Hero; Tuvalu; Lunar Flare; Tijuana; Loch Eagle; Ita; Top Ranked; In Secret; Golden Mile; I'm Thunderstruck; Sharp 'N' Smart; Pounding; Aussie Nugget; Don't Stop; Opal Ridge.
Blackbookers – Selected October 29
(Follow for next 3 starts)
ATHABASCAN: Promising start to his local career.
C'EST MAGIQUE: Ran out of her skin. Has the ability.
DEVOTED: Expect him to shine over the Perth carnival.
IRONCLAD: Eye catching return.
SNEAKY PAIGE: Good filly keeps improving.
TRIPLE MISSILE: Ready to peak in a suitable event.
VILANA: Wide draw set him a tough task.