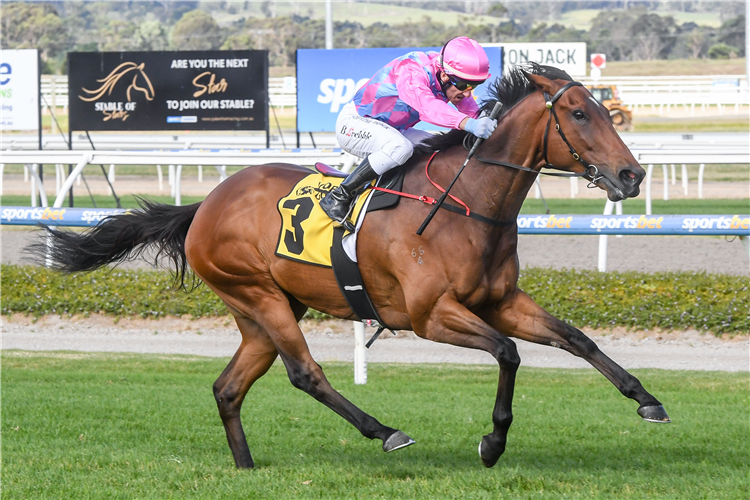 WARWICK FARM Nov 14
Inside Grass (Soft 5):18 Heats – 2 x 1108m (2 Open); 4 x 804m (4 Open); 4 x 801m (1 Open; 3 2YO); 4 x 798m (2 2YO; 2 Maiden); 4 x 794 (4 Maiden)
Polytrack (Synthetic): 5 Heats – 2 x 1175m (2 Open); 3 x 740m (3 Open)
A big morning of 23 heats with the majority on the inside grass and a handful on the polytrack.
Local stables featured prominently with Bjorn Baker (6 heat wins) and David Pfeiffer (3 wins) certain to be pleased with their results.
The 2YO heats attracted attention with the big stables getting serious with their summer prospects, notably a racy filly from the Gerald Ryan/Sterling Alexiou team and Gai Waterhouse and Adrian Bott producing some nice prospects including two heats winners.
FACILE (Gerald Ryan/Sterling Alexiou): A readymade filly by Trapeze Artist, she showed excellent race sense to rail through to lead her 801m heat after 200m under a tight hold from Brenton Avdulla. He sat quietly as she extended her lead easily from the turn, running a slick last 200m under no pressure to post a time up there with the best of the morning (46.46; 33.46).
Gai Waterhouse and Adrian Bott won 2YO heats with well-educated newcomers THE LITTLE PUMPER (801m 47.16; 34.18) and JUST GLAMOUROUS (798m 47.27; 3.40). Their stablemate AZULA made an impression with a strong fourth behind Just Glamorous.
Bjorn Baker loves to see his horses run in their trials and it was no surprise his team were prominent in most heats as they were sent out to lead or run on the pace. He won two 2YO heats with pacy pair LUNA FIELD (801m 47.76; 34.47) and STEFI MAGNETICA (798m 47.05; 34.16).
One of the best 2YO trials came from ZOUKERETTE, a Maher/Eustace filly who covered plenty of ground four deep before attacking the line for an impressive second in Stefi Magnetica's heat.
Baker's Capitalist 3YO CHANGE IS COMING, a maiden winner at Bathurst in July, was low flying to win his 801m open heat by almost 10 lengths with his fast time (46.41; 33.17) demanding he be given respect in his next short course assignment. Snitzel filly KAI TAK, an odds on failure at Kembla Grange, was the pick of Baker's maiden heat winners, doing it easily to win her 794m trial in fast time (46.78; 34.03) with plenty in reserve.
David Pfeiffer's heat winners MONTE DITTO (804m 48.07; 34.38), ANGEL FUND (794m 46.88; 34.10) and GLINT OF SILVER (poly 740m 44.29; 33.83) are in good form for their next starts.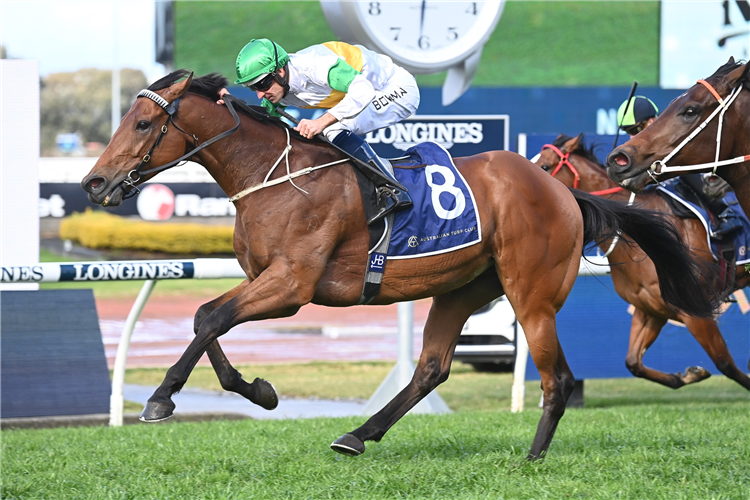 There were some nice efforts in the maiden heats away from the obvious winners with soft work from DIFFERENT DRUM, MILLYBELLA, CANADA BAY, MAD DARCEY, CHILLI JAM, WRITTEN IN CODE, TOLIMA and WERE DA YA GET IT taking the eye.
The John Higgins-trained LITTLE BE KNOWN was all speed recording the fastest polytrack heat win over 740m by more than five lengths (43.46; 33.12) where the runner-up SURREAL STEP impressed working easily to the line from the rear. It was also easy to like the way Chris Waller's good mare BROOKSIDE went about winning her 740m heat on the poly under no pressure in slower time (46.11; 35.17).
The two heats over 1205m were won in decisive style by LOOKS LIKE ELVIS (74;38; 36.25) and the race fit REBEL RAMA (73.31; 36.36). Both are ready to run well.
NOTED TRIALS
XX Facile
X Angel Fund; Azula; Brookside; Change Is Coming; Dehorned Unicorn; Different Drum; Glint Of Silver; Kai Tak; King Of The Castle; Lemaire; Little Be Known; Looks Like Elvis; Mad Darcey; Millybella; Rebel Rama; Soldier Of Rome; Surreal Step; The Little Pumper; Tolima; Zoukerette;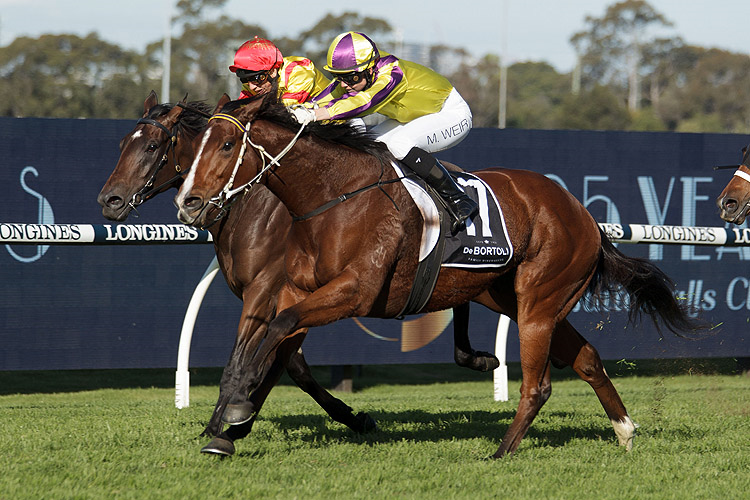 RANDWICK November 14
Polytrack; Synthetic
14 Heats – 1 x 1250m (Open); 7 x 1080m (2 Open; 1 2YO; 4 Maiden); 6 x 780m (1 Open; 3 2YO; 2 Maiden)
Some promising performances but synthetic trials can be overly flattering to some horses.
GUNDY BRIDGE (Waterhouse/Bott): He's had 12 months off since he won his maiden at Kembla Grange at third time of asking. This was his second trial back and he is set to make up for lost time after sprinting to an impressive seven lengths win in his 1080m heat in easily the fastest time over the distance (63.08; 33.49).
The @GaiWaterhouse1 and Adrian Bott trained Gundy Bridge showed plenty of toe this morning in Heat 3!

Surething To Win and West Of Africa fill the minors- @KPMcEvoy does a fantastic job after loosing his irons! pic.twitter.com/rk6fS9d6xr

— SKY Racing (@SkyRacingAU) November 13, 2022
HULM (Peter & Paul Snowden): This quality colt by Zoustar has been given plenty of time to develop, returning after a 15 weeks break since he was given three educational trials in July and August. He's got the talent judging by the way he cruised past his opposition for a strong win and putting the time on the board with the equal quickest closing sectional of the morning in a fast 780m heat (46.78; 33.49).
METALLICITY (Peter & Paul Snowden): He's been a trial star for 12 months but hasn't lived up to the hype in his five race appearances. He's been gelded and if this trial is trusted he's going to be a different horse in his coming campaign. He was trucking through his 1080m heat, sitting off the pace before overhauling them with strong work over the last 300m. Went to the line with plenty in reserve (64.48; 34.95).
NOSTALGIA (Chris Waller): Not the first time this unraced Zoustar filly has been featured and after four trials surely the time is near for her to make what many expect can be a winning debut. She was a class above her rivals in her 1080m maiden heat, doing it well within herself with James McDonald giving her an easy time without breaking the clock (64.76; 34.84).
NOTED TRIALS
XX Gundy Bridge; Hulm; Metallicity; Nostalgia
X Billiondollarbaby; Dajraan; Eleni; Frumos; Mannequin; Soul Choice; Triples
The @SnowdenRacing1 pair of Stoical and Billiondollarbaby both put in nice pieces of work this morning in Heat 9 over the 780m! pic.twitter.com/SSSwMelN71

— SKY Racing (@SkyRacingAU) November 13, 2022
Unraced Redoutes Choice filly Soul Choice caught the eye when winning Heat 6 today!

Lutine Belle and Kwik As Hell run into second and third place.@GaiWaterhouse1 pic.twitter.com/fiAPyrnqR7

— SKY Racing (@SkyRacingAU) November 13, 2022
2YO Trapeze Pleasure takes out Heat 10, Frottoir lands in 2nd with Crucible warming up late into 3rd.

Time was 48.75 for the 780m. pic.twitter.com/Ft9Zm338cx

— SKY Racing (@SkyRacingAU) November 13, 2022