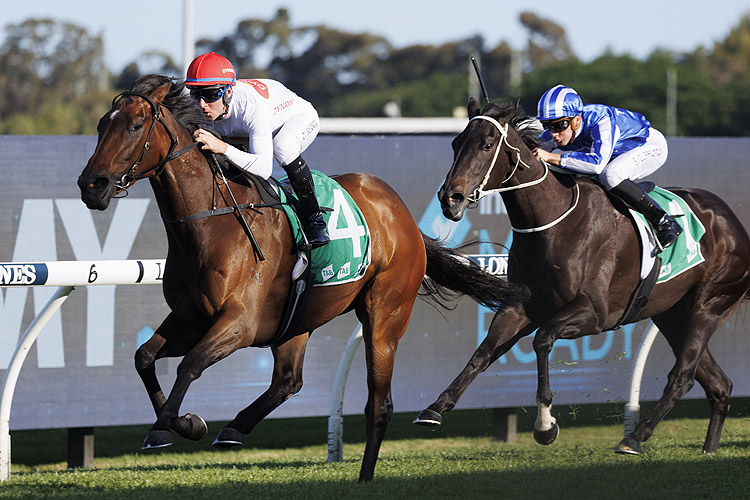 ROSEHILL November 24
Inside Grass; Good 4
12 Heats – 3 x 1030m (1 Open; 2 C1/Maiden); 9 x 900m (3 Open; 1 2YO; 5 Maiden)
The appearance of an unraced youngster from a Victorian stable created interest in the only 2YO heat.
Matt Laurie would have been pleased to see his Shalaa filly CHILLED handle the clockwise direction with confidence to win the 2YO heat over 900m in an obvious prep for a Magic Millions bid.
She settled some five lengths off the pace and had to travel three wide but was never off the bit making ground strongly over the last 200m for a soft win over SENSORY in fair time for the session (54.90; 35.31). The runner-up also did it well with plenty in reserve in what should be good trial form.
ENFOLDED (Hawkes Racing): Won his maiden at Gosford in August and looks ready to go on with it in his coming campaign after an impressive win in the fastest 800m heat of the session (53.17; 33.45). The fast filly TSARINA SOPHIA set the pace with ENFOLDED sitting second under a good hold from Zac Lloyd before doing it easily to gain the upper hand over the last 100m. They dominated the heat, leaving the third horse eight lengths behind.
Enfolded and Tsarina Sophia dominated early on and gapped the field in the 4th trial heat at Rosehill this morning over 900m! pic.twitter.com/HUebiVvTi4

— SKY Racing (@SkyRacingAU) November 23, 2022
I AM ME (Ciaron Maher/David Eustace): This talented mare has freshened up nicely since her easy Rosehill win on November 5, working well within herself to finish a close second behind LEASE in a strong 900m heat (53.64; 34.27). She's won four of her nine starts and should have no trouble adding to that record.
The fastest of the three 1030m trials was won by PORTNOY (61.79; 34.70) in a heat where the efforts of the talented pair MICRO (2nd) and FRUMOS (4th) were excellent pointers to their future prospects.
The well regarded Zoustar colt HULM recorded his second successive trial win in his 1030m heat (62.33; 35.05) after giving James McDonald a difficult ride. He was restrained at the rear form the jump but refused to settle and McDonald had to let him slide three wide to race outside the lead pair. Showed his talent with good work over the last 100m to get the upper hand.
NOTED TRIALS
XX Enfolded; I Am Me
X Cardone; Chilled; Hamaki; Hulm; Frumos; Infinitive; Lease; Marelle; Nanshe; Pandora Blue; Off Da Hizzle; Portnoy; Pozesana; Micro; Sensory; Shines; Tsarina Sophia;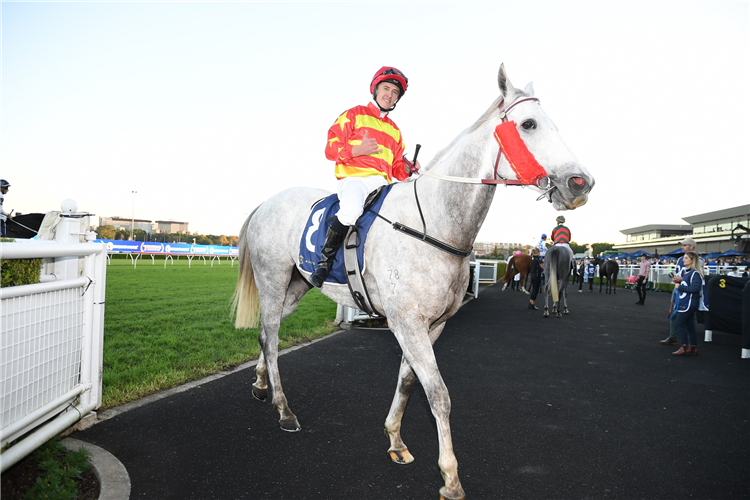 GOSFORD November 21
Course Proper; Good 4
21 Heats – 1 x 1200m (Open); 7 x 1000m (3 Open; 4 Maiden); 13 x 800m (2 2YO; 3 Open; 8 Maiden)
A big session that should throw up good winners as it featured numerous runners from leading metropolitan stables.
It was a good morning for the Gai Waterhouse/Adrian Bott stable with their team winning five heats led by two impressive maiden performers.
MOSCOW NIGHT (Gai Waterhouse/Adrian Bott): This Written Tycoon colt was having his first trial since a Canterbury placing in July and he should not be a maiden for long after running away with his 800m heat by nine lengths (48.99; 34.90). Extended his lead with every stride over the last 400m under no pressure.
URBAN JEWEL (Gai Waterhouse/Adrian Bott): A sharp win in a fast 1000m heat (60.47; 35.38) by this unraced 4YO mare by Capitalist mare in her first trial in 12 months. She did win her first trial 14 months ago and issues have obviously delayed her race debut but it's obvious she has plenty of natural talent after she cruised through her gears to win by more than five lengths.
The stable also won another 800m maiden heat with ACOSTA (49.13; 35.05), an open heat over 800m with the well performed NOTHINSWEETABOUTME (49.38; 35.24) and the fastest of the two 2YO heats over 800m with DECIDUOUS (47.36; 33.94), a robust colt by The Autumn Sun who was having his second trial after a placing at Randwick. Note that he had first use of the track to record the fastest time in the 13 heats over the distance.
Deciduous, a colt by The Autumn Sun and trained by @GaiWaterhouse1 & Adrian Bott, takes out a 2yo trial at @gosford_races on Monday over Whydubaime (Pride Of Dubai) and Juggle (Lonhro). @tabcomau pic.twitter.com/kFjZREsJkx

— Racing NSW (@racing_nsw) November 20, 2022
The other 2YO heat was won by the Port Macquarie-trained Jukebox filly SHEZAJUKE in much slower time (48.81; 35.10) but she did make an impression working easily to the line from behind the pace with plenty in hand.
Shezajuke, a filly by Jukebox and trained by @JGrahamRace, scores an easy win in a 2yo trial at @gosford_races on Monday over Sneaky Won (Epaulette) and Los Padres (Zoustar). @tabcomau pic.twitter.com/pLJU1xDcB7

— Racing NSW (@racing_nsw) November 20, 2022
The fastest 1000m heat was won by BAROSSA ROSA (60.22; 35.00) showing good acceleration to rail through over the last 300m for a soft win. Another notable effort in the 1000m heats included an easy win by the free running MISS CHECKONI (60.24; 35.17).
The good class winner MUCH MUCH BETTER had not been seen since he won a trial in June but looked up to the mark for trainer Sara Ryan recording a strong front running win in his 800m heat (48.91; 34.64). Being a three time winner when first-up he looks set to run well fresh.
Other notable efforts in the 800m heats included sharp wins by the Brad Widdup stablemates ZALINI (49.08; 34.71) and PARTY DOLL (48.72; 35.38) and a hard held third by the John O'Shea-trained SNEAKY SHARK in the heat won by NOTHINSWEETABOUTME.
NOTED TRIALS
XX Moscow Night; Urban Jewel
X Amrap; Barossa Rosa; Deciduous; Divine Guidance; Fleet Air Arm; Juggle; Miss Checkoni; Much Much Better; Nothinsweetaboutme; Party Doll; Sherringford; Shezajuke; Sneaky Shark; Super Pursuit; Windshadow; Zalini.