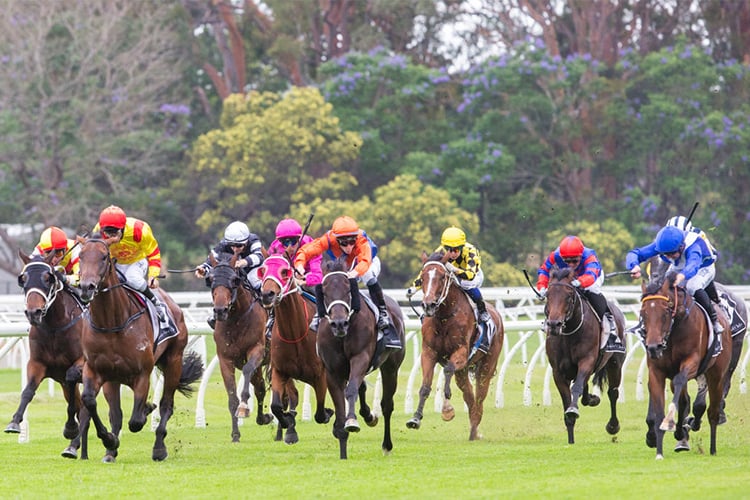 WARWICK FARM December 7
RACE 2: (1) Windshadow (EW)
RACE 4: (1) Kouklara
RACE 7: (5) Hellavadancer (EW)
RACE 1: 1-6-5-3
RACE 2: 1-4-2-10
RACE 3: 2-1-6-7
RACE 4: 1-8-3-4
RACE 5: 9-4-2-12
RACE 6: 2-4-6-9
RACE 7: 5-11-3-1
TRIAL WATCH REPORT
NOTED TRIAL RUNNERS – December 7-8
WARWICK FARM WED: Deciduous (R1); Chilled (R1); Hellavadancer (R7)
WYONG THURSDAY: Ramones (R4); Cardone (R4); Shines (R5); Tsarina Sophia (R6)
SCONE FRIDAY: Sherringford (R7)
RECENT TRIAL WATCH WINNERS: Rotorua; Millybella; Gundy Bridge; Flying Shelly; Blanc De Blanc; Dajraan; Dehorned Unicorn; Jewellery; Xpresso; Richon; Cosmic Field; Estadio Mestalla; Kouklara; Sunshine In Paris; Wategos; Royal Merchant; Mabel; My Eloise; Taraashoq; Captain Bond; Hard To Say; Whinchat.
TRIAL POINTERS
ROSEHILL November 24: The appearance of an unraced youngster from a Victorian stable created interest in the only 2YO heat over 900m. Matt Laurie would have been pleased to see his Shalaa filly CHILLED handle the clockwise direction with confidence to win the heat in an obvious prep for a Magic Millions bid. She settled some five lengths off the pace and had to travel three wide but was never off the bit making ground strongly over the last 200m for a soft win in fair time for the session (54.90; 35.31). The quickest 800m heat of the session (53.17; 33.45) was won by the fast filly TSARINA SOPHIA.
GOSFORD November 21: The fastest of the two 2YO heats over 800m was won by DECIDUOUS (47.36; 33.94), a robust colt by The Autumn Sun who was having his second trial after a placing at Randwick. Note that he had first use of the track to record the fastest time in the 13 heats over the distance.
BLACKBOOK REPORT
Eligible Blackbook Runners – December 7
Nil
RECENT BLACKBOOK WINNERS: Cavalier Charles; Vienna Princess; Athelric; Bankers Choice; Turbeau; High Blue Sea; Pal D'Oro; Vilana; Key Largo; Argentia; Port Albert; Turaath; Minsk Moment; Rocketing By; Asfoora; Highlights; Greek Hero; Tuvalu; Lunar Flare; Tijuana; Loch Eagle; Ita; Top Ranked; In Secret.
Blackbookers – Selected December 3
(Follow for next 3 starts)
DEFICIT: Building nicely for longer targets.
GARZA BLANCA: Like to see him ridden closer.
SUNSHINE IN PARIS: Promising filly.
SUPER PURSUIT: Good return after long break.
THE NEPHEW: Sure to appreciate more ground.
VANE TEMPEST: Follow against her own sex.