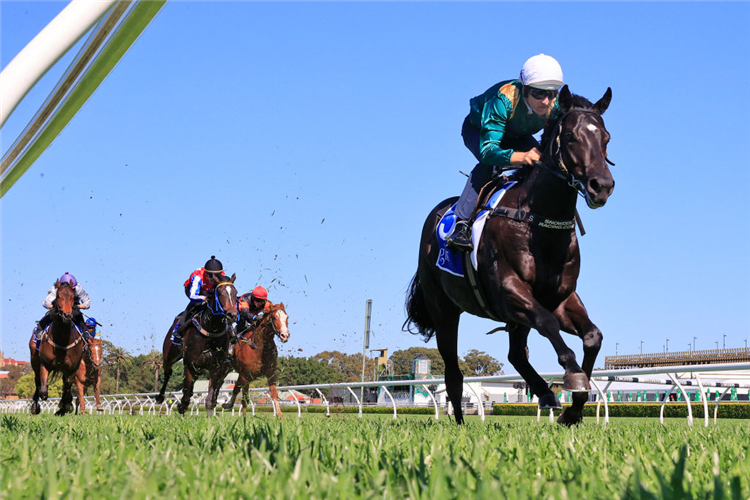 GOSFORD January 5
Course Proper; Soft 6/Heavy 8
22 Heats – 13 x 800m (1 3YO; 2 2YO; 4 Open; 6 Maiden); 1 x 1200m (Open); 8 x 1000m (3 Open; 5 Maiden)
A tough morning with deteriorating weather conditions resulting in several track downgrades after starting on a Soft 6. It went to a Soft 7 after four heats and a Heavy 8 after the sixth heat.
ALICIA ROMA (Angela Davies): This 4YO mare skated through the heavy ground for an easy win in her 800m heat (49.04; 36.86), travelling strongly on the bit and having plenty in reserve at the finish. She's had three trials since early December and is set to add to her good record in the right short course company, having recorded a win and three placings from her first four starts.
DAME CARTLAND (Nathan Doyle): This maiden filly by Written Tycoon is a new addition to the Doyle stable from the Waterhouse/Bott team. Looks a good pick up for the Newcastle trainer after her strong work to win her 800m heat late in the session in the heavy going (49.74; 36.96), sitting three deep outside the lead but doing it easily and having her rivals well covered at the finish.
NOTED TRIALS
XX Alicia Roma; Dame Cartland
X Amokura; Big Happiness; Contributingfactor; Convincebility; Florida Sky; Journalism; Magic Stella; Milk And Honey; Miss Black Diamond; Miss In Charge; Tanglewood; Villa Tino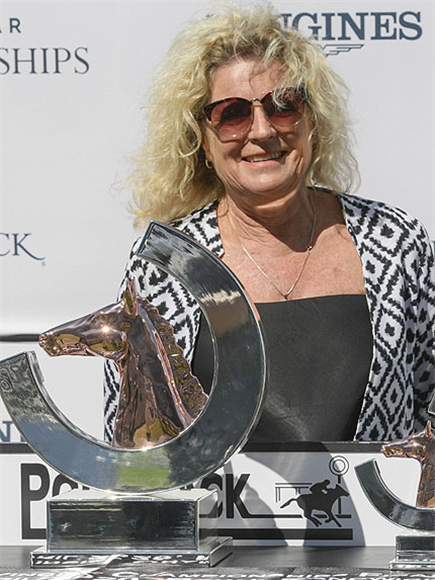 WARWICK FARM January 3
Inside Grass; Good 4
16 Heats – 2 x 1207m (1 Open; 1 Maiden); 4 x 812m (3 Open; 1 3YO); 5 x 808m (5 2YO); 5 x 805m (5 Maiden)
The feature of the session was a sweep of all five 2YO heats over 808m by the Gai Waterhouse/Adrian Bott stable, underlining the depth of juvenile talent in their team.
For the record the fastest of their five heat winners was PERFECT PROPOSAL (46.75; 33.38) followed by COINCIDE (46.95; 33.58); GANBARE (47.05; 33.97); SICILIAN (47.40; 33.78) and ADITI (47.91; 34.09). PERFECT PROPOSAL and COINCIDE made the best impressions among their winners while the efforts of MADEIRA SUNRISE (2nd to SICILIAN), MUMBAI MUSE (2nd to ADITI), LEARNING TO FLY (2nd to PERFECT PRPOSAL) and TAVS (2nd to COINCIDE) took the eye and will attract attention when they go to the races.
Gimcrack Stakes runner-up Perfect Proposal sits wide and wins a trial at Warwick Farm on Tuesday for @GaiWaterhouse1 & Adrian Bott over Learning To Fly with four lengths to Winning Run in third. @tabcomau pic.twitter.com/CRY7LeUSjQ

— Racing NSW (@racing_nsw) January 2, 2023
SPACEWALK (James Cummings): He's a Group horse and it was no surprise to see him dominate his 812m heat with strong win under a quite ride from James McDonald.
NOTED TRIALS
XX Spacewalk
X Coincide; Dancing Alone; Fourth Spargo; Learning To Fly; Madeira Sunrise; Mumbai Muse; Minouche; Perfect Proposal; Recommendation; Royal Empress; Tavs; Think About It; Utopian Spirit
Promising @PrideRacing four-year-old Think About It wins at his second trial this prep at Warwick Farm on Tuesday over Rivabrook with Flower Moon in third. @tabcomau @ProvenTbreds pic.twitter.com/d8c4iIldxv

— Racing NSW (@racing_nsw) January 2, 2023