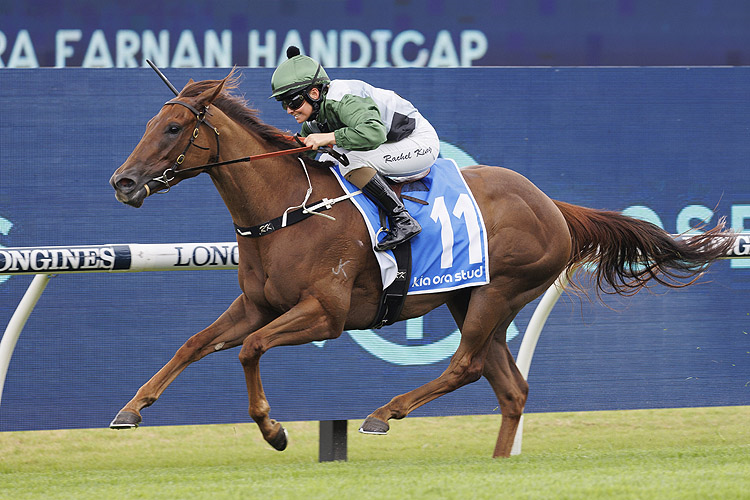 RANDWICK January 21
RACE 2 (9) CRAFTY EAGLE: Progressive 3YO looks ready for this coming off an impressive C1 win at Gosford when having his first start over this distance, giving him two wins and two placings from his first four outings. Did it well under 60kg and while he's the lone 3YO in this field he posted strong sectionals and gets in with 3.5kg less. With his scope for natural improvement he looks capable of making his mark in the city.
RACE 7 (7) LEKVARTE: This mare has been in excellent form this prep, lifting her ratings with excellent Randwick performances before railing home from the back for sixth in a strong G3 Belle Of The Turf (1600m) at Gosford. She resumed with a big finish for second over 1250m on the Kensington track before a strong 1400m win on this course when she posted fast time that bettered the other three races over the distance on that program. With blinkers back on she's well placed to bounce back in this suitable fillies and mare company.
RACE 10 (16) NARITO: Plenty of upside with this lightly raced 4YO after his strong first-up second at Rosehill where he was outsped early by the flying Passeggiata over 1100m before putting in an impressive last 200m in fast time, noting his rider lost his whip. James McDonald rode him through his first prep for two wins and his return plus a nice drop in weight points to this gelding finding plenty off his last start. It's also a plus that he won his first two starts on soft tracks.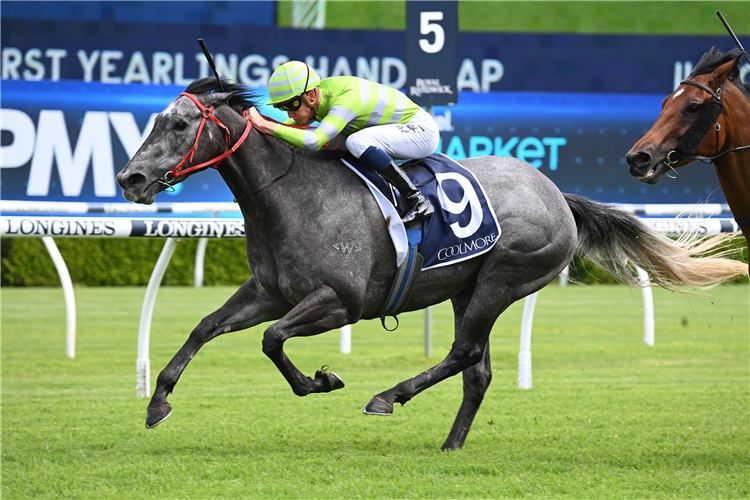 RACE 1: 4-13-1-3
RACE 2: 9-5-3-2
RACE 3: 4-11-10-3
RACE 4: 7-10-9-2
RACE 5: 5-4-7-11
RACE 6: 6-1-5-4
RACE 7: 7-4-5-8
RACE 8: 4-1-12-5
RACE 9: 11-5-1-7
RACE 10: 16-11-14-5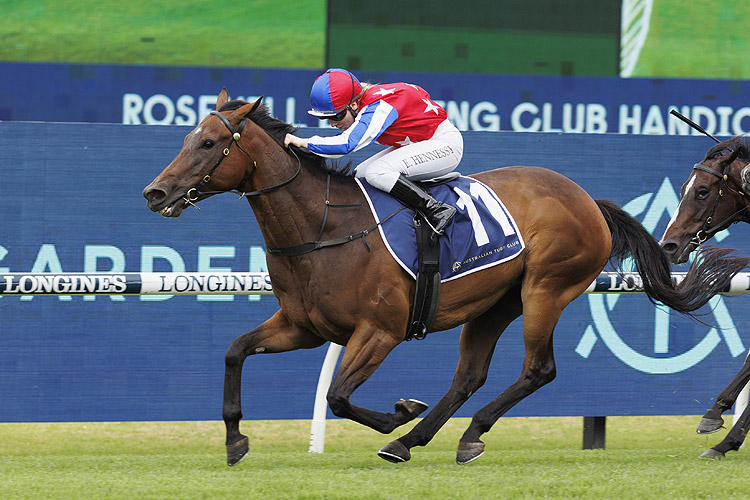 RACE 1: Some nice 2YOs in this lot. (4) FLEETWOOD has had a typical Godolphin prep with some lovely soft trials. Early support gives you confidence but 1, 3, 5, 12 and 13 all show plenty of talent.
RACE 3: Typical tricky Highway with some promising types engaged. (4) GALLANT STAR and (11) MOJO MAGIC primed for this off impressive trials. 3 and 10 next best.
RACE 4: (7) MAHAGONI finally gets his first try at 2000m as all his runs this prep point to him wanting this trip. Gets in with nice weight relief after the allowance. 1, 2, 5, 6, 9 and 10 all have claims in an open race.
RACE 5 (5) PASSEGGIATA: She's a speed machine but showed last time that she can run time at both ends. She'll be hard to run down again but early pressure will suit last start winners 7, 10 and 11. Wary of 4 first-up after a strong trial.
RACE 6: Expect a strong tempo from the last start winners (4) TITANIUM POWER and (6) VRENELI. They can dominate but a tactical battle for the lead would set it up nicely for the topweight (1) LOOKS LIKE ELVIS. But be warned - he remains winless at Randwick after 10 attempts. (5) SNIPPY FOX is good value stepping up to 1400m third up.
RACE 8: Good betting race. (1) KANAZAWA has trialled well since his last start win and is well placed with the claim but expect good support for 2, 4, 5 and 12 and there is a market watch on the new import 6 after his solid trial. The costly (4) FRUMOS finally got the job done last time - don't sell her short as she is very fit and will get favourable soft track conditions.
RACE 9: (11) BAZOOKA posted a strong win second up over 1500m and no reason why he can't go on with it with his weight advantage over the other obvious chances 1, 5 and 7.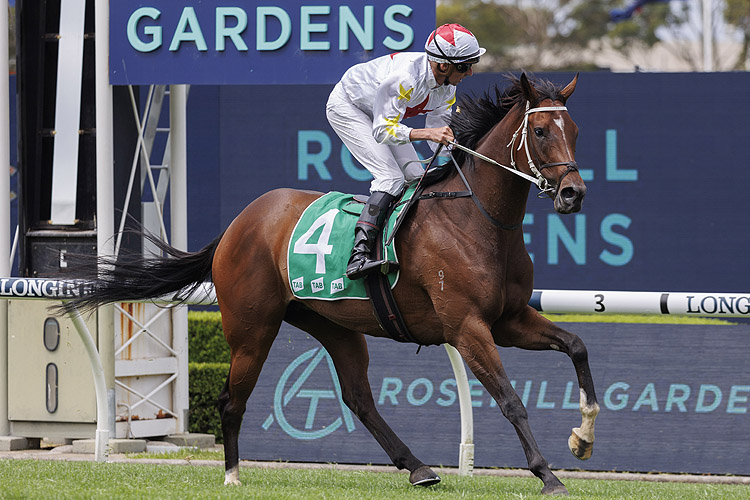 CANTERBURY January 20
RACE 3: (4) ESSONNE (EW)
RACE 6: (8) LATENIGHTTOUGHGUY
RACE 1: 5-3-1-2
RACE 2: 1-4-5-2
RACE 3: 4-6-7-9
RACE 4: 1-6-10-3
RACE 5: 3-8-5-6
RACE 6: 8-7-3-5
RACE 7: 1-4-11-9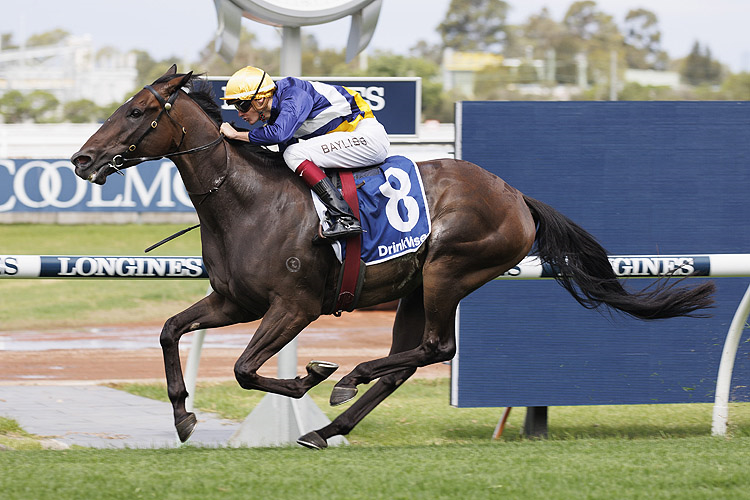 TRIAL WATCH REPORT
NOTED TRIAL RUNNERS – January 20-21
CANTERBURY FRIDAY: Emancipist (R1); Ithadtobezou (R2)
RANDWICK SATURDAY: Coincide (R1); Don Corleone (R1); High King (R1); Rockabilly Rebel (R1); Fleetwood (R1); Baroque Road (R5); Kanazawa (R8); Tazaral (R8)
KEMBLA GRANGE SATURDAY: First Class Molley (R1); Dame Cartland (R3)
RECENT TRIAL WATCH WINNERS: Fourth Spargo; Journalism; Florida Sky; Mariamia; Red Resistance; Nasdaq Dubai; Turn Up The Night; Big Happiness; The Instructor; Think About It; Moscow Night; Alicia Roma; Silentsar; Vreneli; Capitol Queen; Cigar Flick; Exploring; Garrison; Po Kare Kare; Hide Your Heart; Off Da Hizzle.
TRIAL POINTERS
RANDWICK January 9: In the short 2YO heats over 740m the Godolphin youngster FLEETWOOD took the eye making up ground under an easy ride for a strong fourth in a heat won by Capital Heart (43.65; 33.23).
GOSFORD January 5: DAME CARTLAND is a maiden filly by Written Tycoon and is a new addition to the Nathan Doyle stable from the Waterhouse/Bott team. Looks a good pick up for the Newcastle trainer after her strong work to win her 800m heat late in the session in the heavy going (49.74; 36.96), sitting three deep outside the lead but doing it easily and having her rivals well covered at the finish.
WARWICK FARM January 3: The feature of the session was a sweep of all five 2YO heats over 808m by the Gai Waterhouse/Adrian Bott stable, underlining the depth of juvenile talent in their team. COINCIDE (46.95; 33.58) made a good impression winning heat in the second fastest time of their five winners.
RANDWICK September 19: A strong win by the Extreme Choice colt DON CORLEONE in the fastest of the colts and geldings heats over 850m (51.19; 35.07). Took full advantage of the rails draw and first use of the track to trail the leader into the straight and was then put under a ride, responding under pressure to get the upper hand over the last 100m. HIGH KING could have won his trial (51.92; 35.44) with a clear run. Came from behind the leader to take a split at the 300m but was buffeted and hampered with the margin of almost two lengths flattering the winner.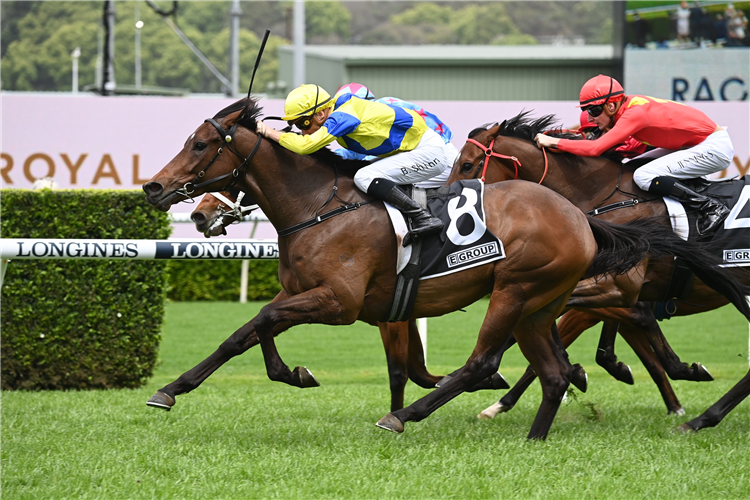 BLACKBOOK REPORT
Eligible Blackbook Runners – January 21
RANDWICK SATURDAY: Chateaux Park (R2); Almania (R4); Elettrica (R7); Kettle Hill (R8); Bullfinch (R9)
DOOMBEN SATURDAY: Sha Of Gomer (R3); Magnus Bellagio (R7)/R8)
MOONEE VALLEY SATURDAY: The Nephew (R5); Biometric (R8); Threeandfourpence (R9)
RECENT BLACKBOOK WINNERS: Hokkaido; Levante; Deficit; Frumos; Mr Rock It; Dunkel; Sunshine In Paris; Skyman; Validated; Superium; Cavalier Charles; Vienna Princess; Athelric; Bankers Choice; Turbeau; High Blue Sea; Pal D'Oro; Vilana; Key Largo; Argentia; Port Albert; Turaath; Minsk Moment; Rocketing By.
Blackbookers – Selected January 14
(Follow for next 3 starts)
RIOYUKI; SNAPPED; SPACEWALK; STORM THE RAMPARTS; TOURISTIC