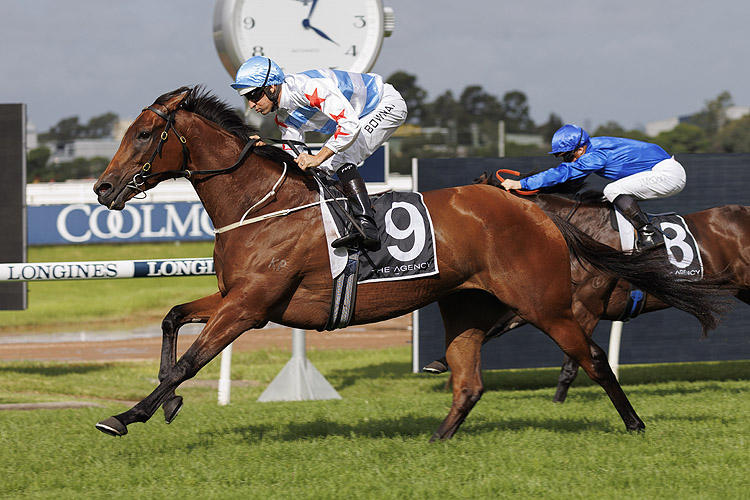 ROSEHILL January 28
RACE 3 (7) WINEGLASS BAY: Hard to miss the pleasing Australian debut by this import for the stable that always seems to get improvement out of their overseas acquisitions. He struck a heavy Rosehill track but liked the way he worked to the line over 1500m in a sure pointer to his prospects on a firmer surface. Sure to be fitter and with McDonald on he looks the one capable of most improvement in a field where most have reached their ceiling.
RACE 7 (4) FORBIDDEN LOVE: Late entries saved this race but they have done little to change my thinking that this is the perfect first-up assignment for this top class mare, remembering she was second in this race last year (Anamoe third) before reeling off a treble of super Group wins including two G1s. Lacked her usual spark on affected tracks early in the season but looked right back on her game cruising to a seven lengths trial win at Warwick Farm where she led at her leisure. Kerrin McEvoy is sure to dictate the tactics from the front, leaving the crack colt GOLDEN MILE to give her a start and run her down over a trip short of his best.
RACE 10 (11) THINK ABOUT IT: Price versus potential as the market has this promising 4YO by So You Think at tight odds after his impressive first-up score over 1200m at Warwick Farm that gave him three wins from his first four starts. Jumps from a midweek BM72 to a solid Saturday grade BM88 but have to side with his potential as he put them away like a good horse at Warwick Farm and will be better over this longer distance. Backing the judgement of his astute trainer as he has made no secret of the high hopes he holds for the gelding.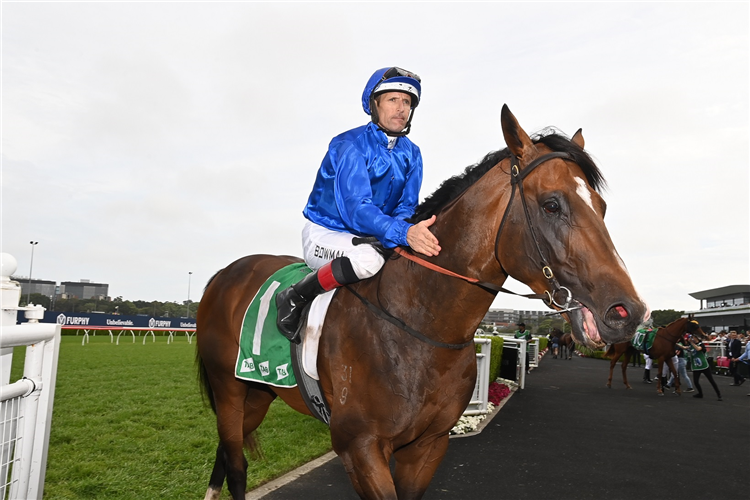 RACE 1: 14-4-3-7
RACE 2: 1-2-7-6
RACE 3: 7-3-2-8
RACE 4: 5-9-2-6
RACE 5: 1-6-11-2
RACE 6: 4-5-2-1
RACE 7: 10-2-4-11
RACE 8: 4-9-5-3
RACE 9: 2-4-3-11
RACE 10: 11-7-4-1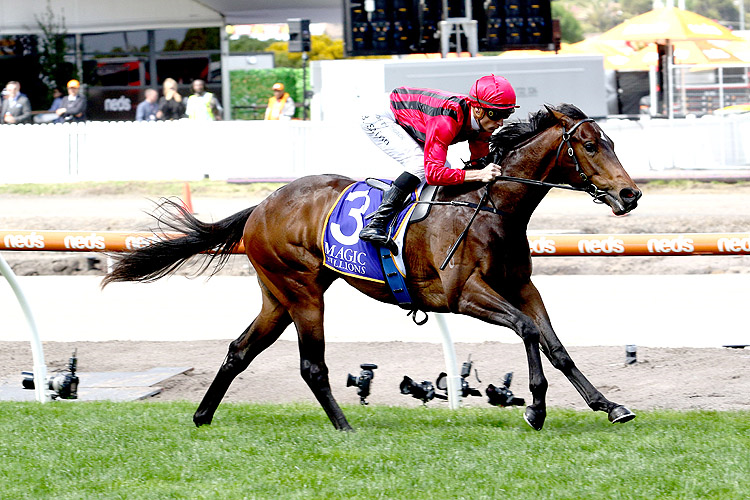 RACE 1: (14) AGIRLSBESTFRIEND: Lightly raced filly has been strong in two wins since resuming and holds scope for more improvement. 3, 4, 5, 7 and 15 all rate well enough. Respect 19 if he gains a start.
RACE 2: The clash of unbeaten colts (1) KING'S GAMBIT and (2) RED RESISTANCE looms as a defining 2YO race. Excellent trial by 1 but you can be sure the race fitness of 2 aided by his stablemate 7 will find any weakness in the favourite. Top stable produces well-bred Snitzel colt (6) SHINZO off nice trials.
RACE 4: The Waller stablemates (2) THALASSOPHILE and (5) FIRST LIGHT well placed to run to their best. The latter holds the most upside. (9) HANDSOME another on an upward spiral off a big country win and a fitter (7) TIP OF THE SPEAR is sure to attract support. (4) SECRET GLAMOUR hard to assess – 42 days since last start failure.
RACE 5: Classy fillies race. Strong race figures from the experienced 1, 2, 3, 9 and 11 and excellent trials by the unraced 6 and 8 but we are getting to a time when it's hard for debutants to win at this level first time out. (1) CIGAR FLICK, (2) DIPSY DOODLE and (11) STEEL CITY offer value – suspect they have more to offer off their debut efforts.
RACE 6: Average race for average horses. (4) STARBORETA going well and gets right conditions but winner could come from 1, 2, 3, 5, and 14. Include them all in the exotics.
RACE 7: The costly (10) SPACEWALK can win if he does everything right. He's well weighted but the hard fit (2) KALINO is flying and foolproof - take your pick! 4, 8 and 11 next best.
RACE 9: (2) MAJOR ARTIE ready to peak third up. Maps to get a soft lead and will take running down with Tim Clark rating the pace. Waller pair (4) BOLD MAC and (3) NIFFLER (excellent record second up) loom large on their home track. 1, 7 and 11 for the exotics.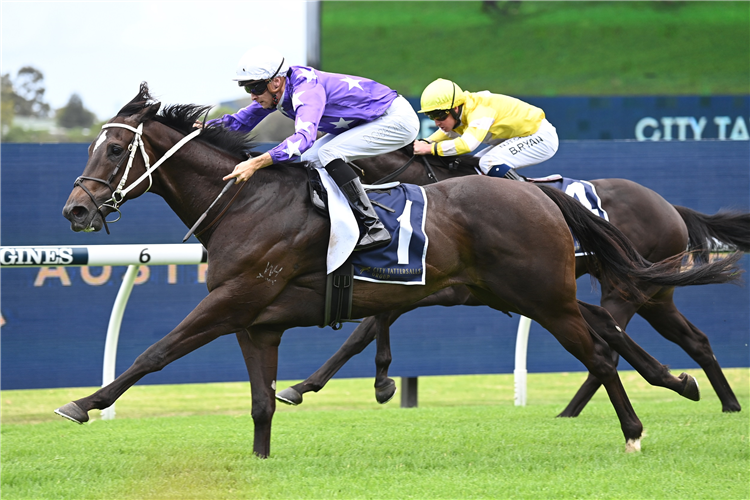 TRIAL WATCH REPORT
NOTED TRIAL RUNNERS – January 28-30
ROSEHILL SATURDAY: King's Gambit (R2); Shinzo (R2); Chevron (R2); Learning To Fly (R5); Dipsy Doodle (R5); Mumbai Muse (R5); Perfect Proposal (R5); Forbidden Love (R6); Golden Mile (R6)
NEWCASTLE SATURDAY: Just Wai (R2); Milk And Honey (R6); Nosey Parker (R6)
NEWCASTLE MONDAY: Dalgarno (R2); King's Duty (R3)
RECENT TRIAL WATCH WINNERS: So Audacious; Don Corleone; Dame Cartland; Ithadtobezou; Convincebility; Dancing Alone; Fourth Spargo; Journalism; Florida Sky; Mariamia; Red Resistance; Nasdaq Dubai; Turn Up The Night; Big Happiness; The Instructor; Think About It; Moscow Night; Alicia Roma; Silentsar; Vreneli; Capitol Queen.
TRIAL POINTERS
WARWICK FARM January 16: Top class mare FORBIDDEN LOVE made the first of two 900m heats for the Group horses on the course proper a one horse affair as she led easily and worked strongly from start to finish to coast home by almost seven lengths with plenty in reserve (53.84; 34.17). Expect some talented youngsters to emerge from the 2YO heats over 792m with the heat winners MUMBAI ROSE (46.91; 33.83) and LEARNING TO FLY (45.83; 32.898) the standouts.
RANDWICK January 9: A classy session with the G1 winner GOLDEN MILE and Golden Slipper favourite KING'S GAMBIT among some big names kicking off their preps. Unbeaten youngster KING'S GAMBIT looked all class taking out the only 1050m heat for the 2YOs with style (63.34; 34.72). He travelled smoothly tucked behind the leaders and did it easily to take control over the last 200m with Tommy Berry allowing him to do only what was required to put the heat to bed. In the shorter 2YO heats over 740m DIPSY DOODLE impressed with her strong win a fillies heat (43.60; 33.14). Caulfield Guineas winner GOLDEN MILE had easy exercise finishing third in his 740m heat (43.34; 32.99).
WARWICK FARM January 3: The feature of the session was a sweep of all five 2YO heats over 808m by the Gai Waterhouse/Adrian Bott stable, underlining the depth of juvenile talent in their team with PERFECT PROPOSAL (46.75; 33.38) the fastest of their five winners. She made the best impression among their winners but second placings from MUMBAI MUSE and LEARNING TO FLY took the eye and will attract attention when they go to the races.
WARWICK FARM October 18: Snitzel colt SHINZO was given a good test to win his 2YO heat over 820m (49.28; 34.54, showing plenty of pace and running nicely to the line.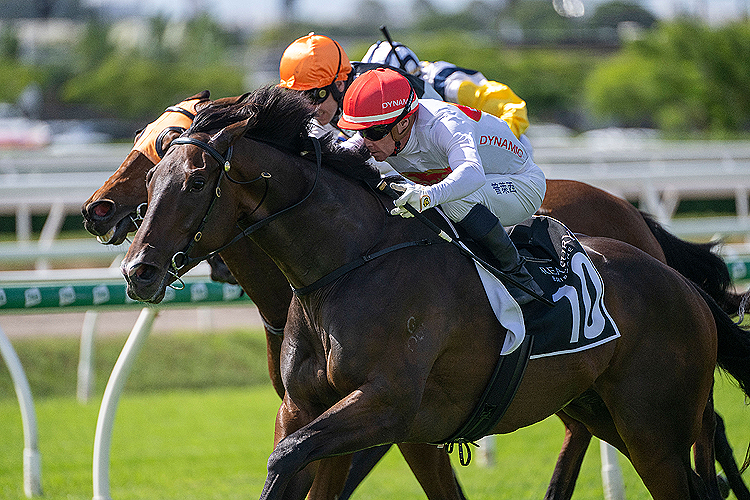 BLACKBOOK REPORT
Eligible Blackbook Runners – January 26
MOONEE VALLEY SATURDAY: Swords Drawn (R1); Luna Cat (R6); Monarch Of Egypt (R9)
ROSEHILL SATURDAY: Daytona (R3); Chateaux Park (R4); Spacewalk (R7); Super Pursuit (R10)
NEWCASTLE SATURDAY: Competition (R7)
RECENT BLACKBOOK WINNERS: Jacquinot; Hokkaido; Levante; Deficit; Frumos; Mr Rock It; Dunkel; Sunshine In Paris; Skyman; Validated; Superium; Cavalier Charles; Vienna Princess; Athelric; Bankers Choice; Turbeau; High Blue Sea; Pal D'Oro; Vilana; Key Largo; Argentia; Port Albert; Turaath; Minsk Moment; Rocketing By.
Blackbookers – Selected January 21
(Follow for next 3 starts)
CRAFTY EAGLE; LEKVARTE; PIER; ROGUE ROCKER; SAN FABRIZIO; SYRIAN STAR; WATCH ME DANCE; ZOLTAN