RANDWICK February 4
RACE 2 (5) LEKVARTE: Her early price appears generous after her luckless last start fourth in this class over this course and distance on January 21 when she was left with too much to do in the soft going after an early heavy check. She still sprinted home with a fast last 400m in 22.38 and is favourably placed to improve on a firmer surface meeting the winner Banana Queen 3kg better.
RACE 6 (6) BANJU: He's clearly the form horse in a race where some classy stayers resume over a distance where they can perform well fresh. However the race fitness of this gelding makes him the horse to beat after big wins at his last two starts, bolting home by four lengths over this course and distance before a game 1500m win at Rosehill under 59.5kg. This is another step up but rates to win with 9kg less.
RACE 8 (8) ZOU TIGER: Impressive trials have this imposing colt set to start a big campaign on a high, just as he did in the spring when he bolted to an easy win over 1300m on the Kensington track. Two starts later he proved his class with a G1 placing in the Golden Rose (1400m) behind Jacquinot and In Secret when having only his fifth start. 3YO form doesn't come much better and he gets an advantage in this field under the set weights conditions.
Selections
RACE 1: 3-5-9-7
RACE 2: 5-1-4-7
RACE 3: 9-10-2-5
RACE 4: 8-11-14-18
RACE 5: 10-8-5-3
RACE 6: 6-2-7-4
RACE 7: 6-1-7-11
RACE 8: 8-3-5-6
RACE 9: 4-14-2-5
RACE 10: 13-7-10-14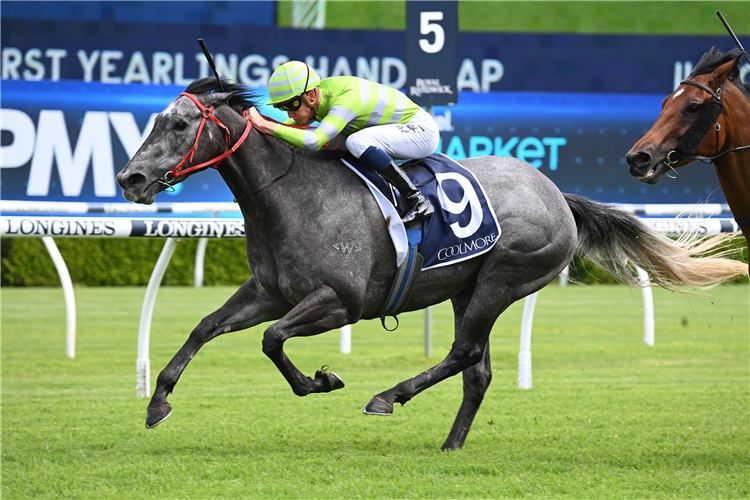 RACE 1 (3) MEXICO: Good trials indicate he has improved since his early starts. Respect for his stablemate (5) MADEIRA SUNRISE with McDonald taking the ride after her strong trial behind the racy (9) SICILIAN. Expect support for (8) SATIN AND SILK.
RACE 3: Open race. Happy to play wide with (9) OH GOLLY GOSH and (10) MISS LENORR offering good value. 2, 5 and 7 all rate well enough.
RACE 4 (8) PREEMPTORY (VALUE): Like his set up for this with a soft trial since his excellent effort over 1100m at this course eight weeks ago. Goes in all the exotics with 10, 11, 14 and 18.
RACE 5 (10) ANAGAIN (VALUE): Gets down in the weights and will appreciate this track and distance. Easy to make a case for 3, 5, 8 and 9. Any betting move for 6 first-up will be significant.
RACE 7 (6) QUICK TEMPO (EW): Fast sprint suits. Can charge late off a hot speed. Big trial by (1) REMARQUE. Classy but it won't be easy under 62kg. Include 3, 7, 10 and 11 in the multiples. Must risk (2) ANDERMATT from wide gate.
RACE 9 (4) KETTLE HILL: Right race for this import after luckless efforts over shorter trips. Conditions are also favourable for 2, 5 and 14 in a good betting race. Include 6 and 13 in the quaddie.
RACE 10 (13) LINDERMANN (EW): Nice trial suggests he will perform well fresh. Definitely a horse to follow. His race fit stablemate (7) SACRIMONY and (10) DIAMOND DEALER bring the best current form. 2, 4 and 14 next best.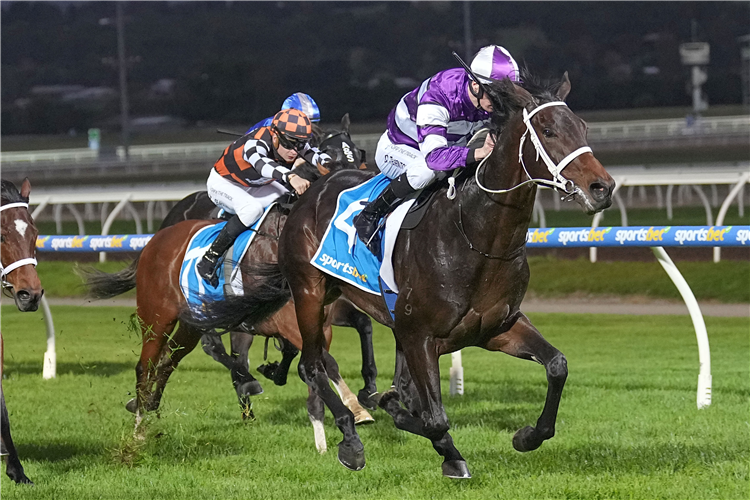 RANDWICK kENSINGTON February 3
RACE 3: (2) CALL DI
RACE 6: (5) STROKE OF LUCK (EW)
RACE 1: 3-4-6-1
RACE 2: 9-4-3-1
RACE 3: 2-1-6-4
RACE 4: 2-3-5-6
RACE 5: 7-1-6-3
RACE 6: 5-6-9-3
RACE 7: 3-9-2-6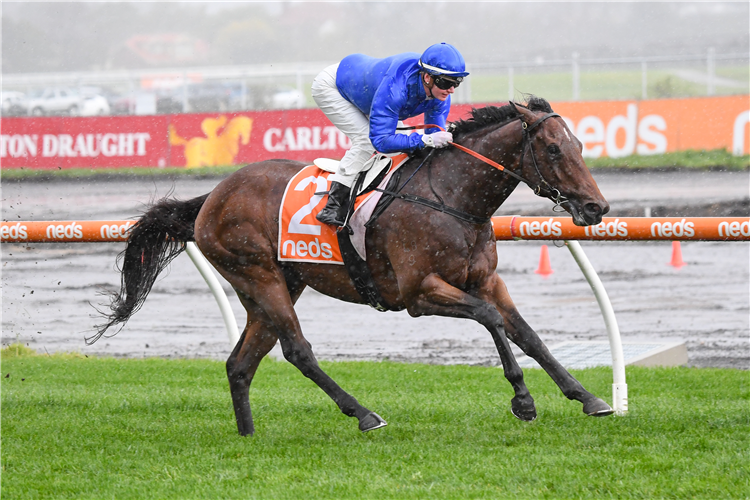 TRIAL WATCH REPORT
NOTED TRIAL RUNNERS – February 2-February 4
RANDWICK KENSINGTON FRIDAY: Capital Heart (R1); Sky Artist (R1); Botanica (R2); Dakota Vroom (R2); Parisal (R2); Call Di (R3); Kokoro (R6)
CANBERRA FRIDAY: Gun (R5); Tavs (R5)
RANDWICK SATURDAY: Mexico (R1); Remarque (R7); Andermatt (R7); Key Largo (R7); Kote (R7); Sejardan (R8); Aft Cabin (R8); Communist (R8); Zou Tiger (R8); Lindermann (R10)
SANDOWN SATURDAY: Fire (R1); Zulfiqar (R2)
NEWCASTLE SATURDAY: Dressed To Kill (R4): Gaylebeck (R4); Iamadancer (R4); Hawaii Five Oh (R7)
GOULBURN SUNDAY: Iknowastar (R5); Condrieu (R7)
MUSWELLBROOK MONDAY: Dalgarno (R6)
KEMBLA GRANGE TUESDAY: Grand Crusader (R3); Iknowastar (R3)
RECENT TRIAL WATCH WINNERS: Famous Pedrille; Rakomelo; King's Duty; Learning To Fly; So Audacious; Don Corleone; Dame Cartland; Ithadtobezou; Convincebility; Dancing Alone; Fourth Spargo; Journalism; Florida Sky; Mariamia; Red Resistance; Nasdaq Dubai; Turn Up The Night; Big Happiness; The Instructor; Think About It; Moscow Night; Alicia Roma.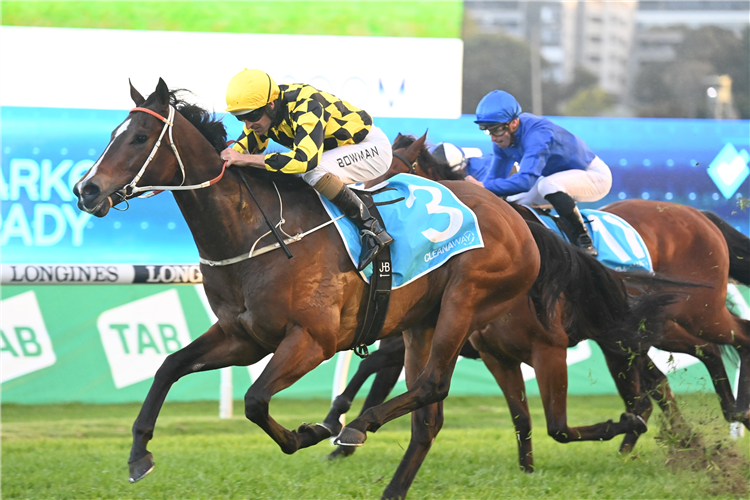 TRIAL POINTERS
ROSEHILL January 27: This might be the prep when we see the often hyped 4YO REMARQUE really deliver on his early potential. He's now fully matured and he looked in great order surging to the line for second in the 900m heat on the A grass won by SEBONACK (55.04; 34.55). This was his first trial since October and augers well for a bold return, remembering he recorded excellent back to back wins when he started off his last campaign.
HAWKESBURY January 24: Astern filly PARISAL was placed on debut at Canterbury in September and won a Randwick trial on January 9. She again underlined her talent with another soft win in her 1000m heat (59.17; 34.20)., working well within herself to win with authority and could have gone quicker.
RANDWICK January 23: An early preview of what lies ahead with a strong Group trial over 900m on the course proper. KOTE jumped into the lead and dictated (53.53; 35.25), a positive sign that he can make further progress through the autumn. There was some excellent trials behind him with the John O'Shea-trained 3YO ZOU TIGER doing it easily under a big hold to finish third. He gives every indication that he is going to blossom as a classy Group performer in his coming prep. Top class 3YO OSIPENKO had an easy trial under a quiet ride. From the A Grass trials put Lonhro colt LINDERMANN down as a 3YO keep a close watch on through the autumn. Looked classy finishing a soft fourth with plenty to offer in his 1045m heat, his second trial since he finished second in a Listed race over 1800m at Flemington in November. Confident the best lies ahead.
WARWICK FARM January 16: Two high class heats over 900m for the Group horses boasting an impressive array of G1 winners. In Heat 1 ANDERMATT finished a cruisy second behind Forbidden Love. Heat 2 was the quicker heat (53.76; 33.78) with SEJARDAN holding his ground to finish second, three lengths from the winner Zapateo. The 3YO heats on the inside grass boasted deep talent with Godolphin star AFT CABIN recording a strong win in his 795m trial (48.33; 34.27). The maiden trials over 789m will be reliable with the heat winner DAKOTA VROOM (46.71; 33.43) one that can be followed with confidence.
RANDWICK January 9: In the three short 2YO heats over 740m MEXICO posted the quickest time (43.24; 32.72) with a sharp win. Classy 3YO ZOU TIGER worked easily to finish a well held fourth in his first trial since October. Godolphin will be keen on the prospects of the lightly raced PARISAL picking up a maiden win after her impressive 740m heat win (43.91; 33.14).
WARWICK FARM January 3: Experienced youngster SICILIAN showed his natural speed to win his heat over 808m with the runner up MADEIRA SUNRISE also making a strong impression under less pressure. A second placing by TAVS in a slower heat took the eye and will attract attention when he goes to the races.
GOSFORD October 13: John O'Shea gave his Golden Rose placegetter ZOU TIGER a tick over trial in an open heat over 1000m. It was evident he was here for the exercise and was given a very easy time by Kerrin McEvoy working to the line full of himself to finish an impressive third in the fastest heat over the distance (61.59; 36.25). His spring program was abandoned after this trial.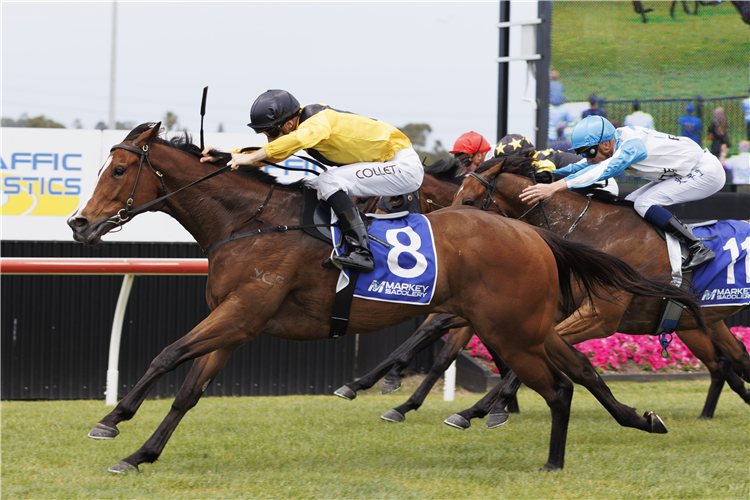 BLACKBOOK REPORT
Eligible Blackbook Runners – February 3/4
RANDWICK KENSINGTON FRIDAY: Black Duke (R7)
SANDOWN SATURDAY: Zorro's Dream (R1); Millane (R1); Watch Me Dance (R7); Snapped (R7); San Fabrizio (R9); Threeandfourpence (R9)
RANDWICK SATURDAY: Lekvarte (R2/R9); Preemptory (R4); Osipenko (R8); Kettle Hill (R9)
EAGLE FARM SATURDAY: Sha Of Gomer (R6)
RECENT BLACKBOOK WINNERS: Iron Grace; Queen Air; Spacewalk; Competition; Jacquinot; Hokkaido; Levante; Deficit; Frumos; Mr Rock It; Dunkel; Sunshine In Paris; Skyman; Validated; Superium; Cavalier Charles; Vienna Princess; Athelric; Bankers Choice; Turbeau; High Blue Sea; Pal D'Oro; Vilana; Key Largo; Argentia.
Blackbookers – Selected January 21
(Follow for next 3 starts)
LADY HAMPTON; MUMBAI MUSE; NOSEY PARKER; SUPER PURSUIT; TURAATH