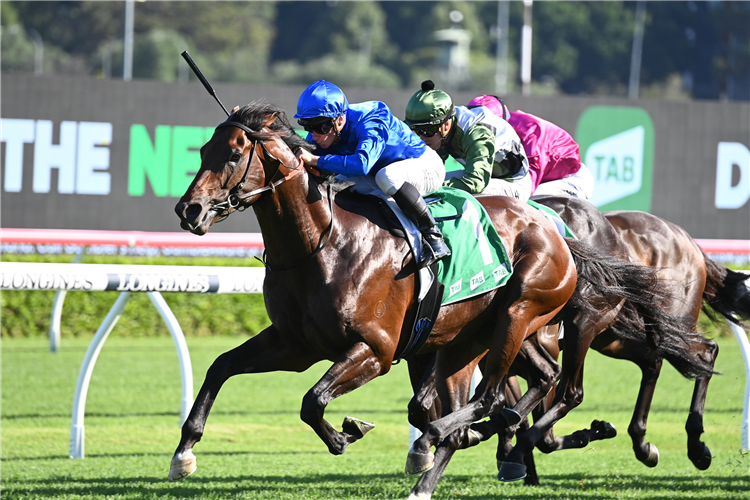 RANDWICK February 25
RACE 5 (4) MIRRA VISION: Nice starting point for this classy mare on her home track as she is very good fresh and is the only winner over this course and distance in this field. Took the eye with easy work in a quality trial that indicates she is close to her spring form that saw her placed in a strong G1 at Flemington and spell after a G3 second at Rosehill. Advantaged by the map as she is sure to race on the pace in a race devoid of genuine speed.
RACE 9 (7) GRAVINA: Sticking with this good Godolphin sprinter with the benefit of his close first-up Randwick third over 1200m that added to his super record at this course where he has missed a place only once in nine starts including five wins. He'll meet the winner QUANTICO 2kg better and after more than 80mm of rain this week is sure to appreciate a softer track than he encountered last time.
RACE 10 (16) SONORA: Progressive mare made a big impression in her Sydney debut at this course on February 4 when she sat on the pace and surged to a strong win over 1300m to back up a similar winning effort in Melbourne. With a big weight drop of 5.5kg she is ready to climb the class ladder with top stable placing her astutely by taking advantage of the 2kg claim for crack apprentice Zac Lloyd.
RANDWICK February 25
RACE 1: 12-10-3-2
RACE 2: 4-9-2-6
RACE 3: 8-4-3-10
RACE 4: 10-7-8-14
RACE 5: 4-7-3-8
RACE 6: 1-4-2-5
RACE 7: 1-8-7-2
RACE 8: 1-2-12-11
RACE 9: 7-10-5-1
RACE 10: 16-2-8-7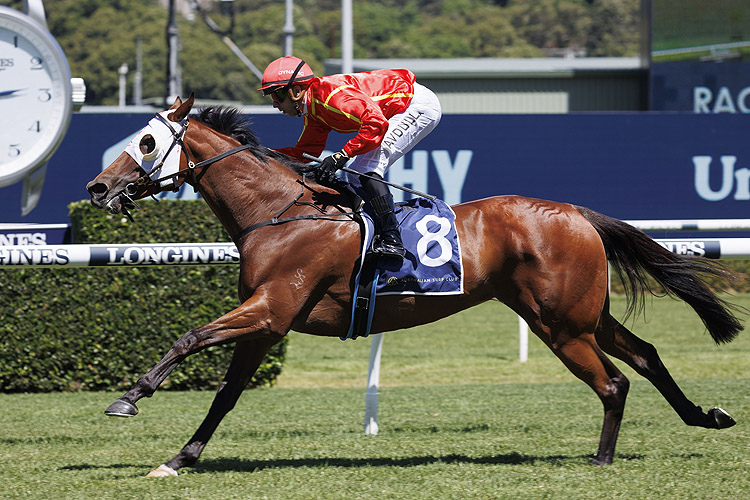 RACE 1: (12) FLOWER PRESS comes off an easy Hawkesbury win and with a nice drop in weight should run well from the rails draw at generous odds. You have to play wide in the exotics with 1, 2, 3, 7 and 10 all must inclusions. The emergencies 16, 19 and 20 are in the mix if they secure a start.
RACE 2: The boom is growing on the unbeaten (4) MOGO MAGIC with an impressive trial backing up his race form since he last raced 96 days ago. Hard to beat but no value as 1, 2, 5, 6 and 9 have rated better in stronger races. Well-bred 11 jumps straight into this off an easy maiden win.
RACE 3: We are still looking for a standout colt in Sydney. (8) SHINZO will be improved by his only race experience and nobody missed the latest effort by (4) GANBARE in a high rating race. Godolphin switch (3) CORNICHE from Melbourne where his form is good enough for this. Good winners 5 and 10 also hold scope for improvement.
RACE 4: Good betting race with a liking for the lightly raced imports. Can see plenty of improvement in (10) CLAIM THE CROWN off his last start win at this course. Same applies to (7) GLORY DAZE with his drop in weight from a strong Melbourne win. A fitter (8) ALMANIA has trialled well and is nicely placed in this company on best form. Doesn't end there as 4, 11, 13 and 14 are capable. Blinkers on 2 is a key gear change.
RACE 6: No flaws in the form of the unbeaten Brisbane filly (1) SKIRT THE LAW. She's got the edge with two wins already over this trip and a super trial since she dominated the MM Classic at the Gold Coast. Respect that form with (4) SUMMER LOVING sure to be a threat back to her home track after her luckless MM third. (2) BLANC DE BLANC and (4) LAZZAGO bring the best Sydney form.
RACE 7: (1) IN SECRET is top of the fillies ratings after her comeback win in the Light Fingers (1200m) but she could be vulnerable over 1400m second up in a race where a number of rivals hold ample scope for improvement. She gets the nod at level weights but the extra 200m is sure to suit 2, 4, 5, 7, 8 and 12. (3) ZOUGOTCHA is a run behind after a hiccup in her prep but no doubt she has the class. Melbourne filly (11) RUTHLESS DAME) is the wild card – good Sydney trial and a strong form line behind her.
RACE 8: (1) ANAMOE's race to lose. He's the dominant weight-for-age star and must be fitter for his soft first-up win. Expect good improvement from (2) MO'UNGA second up while stablemates (11) FANGIRL and (12) HINGED will run their usual honest races. Watch for good fresh runs from the class stayers 8 and 10.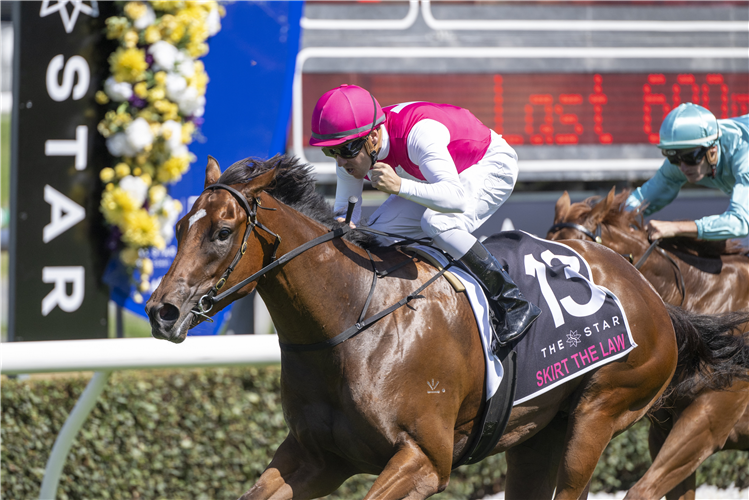 CANTERBURY February 24
RACE 3: (3) Auspicious Cloud (EW)
RACE 5: (4) Pungo
RACE 6: (5) Wineglass Bay
RACE 1: 9-10-6-8
RACE 2: 4-7-5-1
RACE 3: 3-1-6-2
RACE 4: 4-5-8-10
RACE 5: 4-6-3-1
RACE 6: 5-3-1-10
RACE 7: 5-4-1-3
RACE 8: 7-2-5-1
TRIAL WATCH REPORT
NOTED TRIAL RUNNERS – February 24-25
CANTERBURY FRIDAY: Tu Qui Santuzza (R1); Mars Mission (R7)
CANBERRA FRIDAY: Decimus (R5); Dehero (R6)
RANDWICK SATURDAY: Rush Hour (R3); Almania (R4); Dynasties (R5); Benaud (R8); Profondo (R9)
SANDOWN SATURDAY: Spacewalk (R4); Zapateo (R9)
RECENT TRIAL WATCH WINNERS: High Plateau; Secaution; Introducing; Cylinder; Bundeena; Jupitus; Smashing Eagle; Cafe Millenium; Quantico; In Secret; Anamoe; Barber; Allaboutella; Condrieu; Zulfiqar; Aft Cabin; Remarque; Madeira Sunrise; Gaylebeck; Tavs; Kokoro; Call Di; Parisal; Famous Pedrille; Rakomelo.
TRIAL POINTERS
WARWICK FARM February 16: Class act PROFONDO put in the big trial to finish second in the 1000m heat for Group horses on the course proper, travelling strongly on the bit and closing off sweetly under a cold ride over the last 200m to finish second behind the classy sprinter Artorius. He was below his best in the spring but this trial indicates he has come up well – could be he is a better autumn horse?
ROSEHILL February 13: A strong 1000m heat for the Group horses on the course proper. Loved the way the stayer BENAUD finished off the last 50 metres under an easy ride to finish fourth. The black type heat over 900m the race fit SPACEWALK was keen to run after settling third behind the leaders. Put in strong work over the last 200m to get the measure of the leaders (54.60; 33.96) by a narrow margin in good confirmation that he has gone ahead since his recent Rosehill win. Nice work late under a ride by the lightly raced filly RUTHLESS DAME to finish fourth.
RANDWICK February 6: The classy ZAPATEO finished an easy second to Joyful Fortune in a strong open heat over 1000m run in fast time (52.50; 33.44), reaffirming he is in top form after his impressive trial win at Warwick Farm on January 16. In the fastest 2YO heat over 740m won by subsequent winner Introducing stablemate TU QUI SANTUZZA made up ground from the rear for a good third.
WARWICK FARM January 16: Strong work from ZAPATEO to surge away over the last 100m for an easy three lengths win in the quicker of the two Group heats over 900m (53.76; 33.78).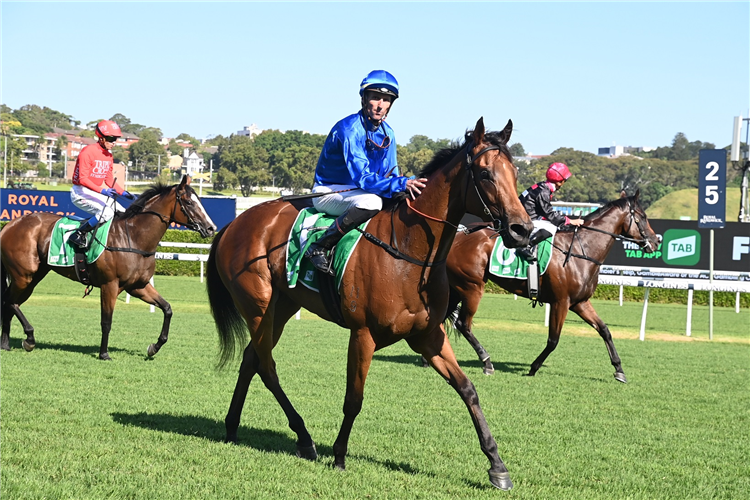 BLACKBOOK REPORT
Eligible Blackbook Runners – February 24-26
MOONEE VALLEY FRIDAY: Duchess Of Dorset (R8); Luna Cat (R8)
SANDOWN SATURDAY: Turaath (R3); Meridius (R4); Numerian (R6); Sensical (R7); Mr Brightside (R8); Chain Of Lightning (R9); Triple Missile (R9)
DOOMBEN SATURDAY: Rogue Rocker (R5)
RANDWICK SATURDAY: Athabascan (R4); Almania (R4); Yearning (R5); Summer Loving (R6); Empress Of Wonder (R6); Madame Pommery (R7); A Lot More Love (R7); Mo'Unga (R8); El Bodegon (R8); Never Talk (R10); More Secrets (R10)
BALLARAT SUNDAY: Threeandfourpence (R7)
RECENT BLACKBOOK WINNERS: Osipenko; Lindermann; Swords Drawn; Regal Pom; Sha Of Gomer; Lekvarte; Iron Grace; Queen Air; Spacewalk; Competition; Jacquinot; Hokkaido; Levante; Deficit; Frumos; Mr Rock It; Dunkel; Sunshine In Paris; Skyman; Validated; Superium; Cavalier Charles; Vienna Princess; Athelric
Blackbookers – Selected February 18
(Follow for next 3 starts)
EXCELIDA: Good mare suited against own sex.
FLYING CRAZY: Capable of winning a good race.
I WISH I WIN: Any company, anywhere!
MATCHA LATTE: Genuine classic contender.
MYSTERY SPIN: Poor start cost him a win.
UNCLE BRYN: Nice work first-up.