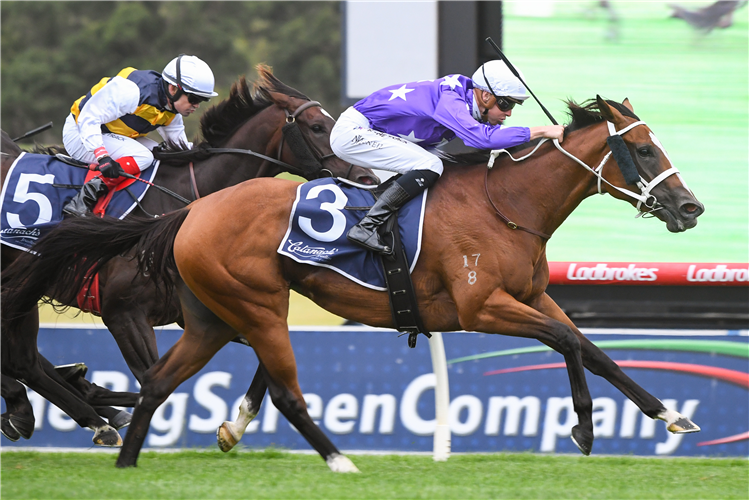 ROSEHILL March 11
RACE 3 (4) FINEPOINT: Top stable has found the right race for this good mare first-up. Her excellent course and distance credentials include a first-up win in this class at the start of her last prep and went on to be Group placed at her next outing. She's been well prepared for a similar result through two soft trials and with McDonald on board from a good draw she is sure to be given every chance.
RACE 4 (9) AUGUST BLOOM: In a very even field I'm counting on this filly to go on from the promise she has displayed in her first two starts in strong form races. Really took the eye with her luckless fourth in the Sweet Embrace Stakes at Randwick when she finished best from the back half and while she'll again go back from her wide gate expect the pressure up front will give her a fair chance to run them down. Generous odds for a filly with plenty of upside.
RACE 5 (2) ATHELRIC: Good sprinter in this class is set to resume on a high note after two strong 900m trials at this course. Started his last campaign with a game second to crack sprinter Eduardo in a much stronger G2 and went out with a win in a $300,000 sprint over 1000m at Kembla Grange. He's well placed in this field on that form and once again we rely on J Mac to give him every chance from his good draw.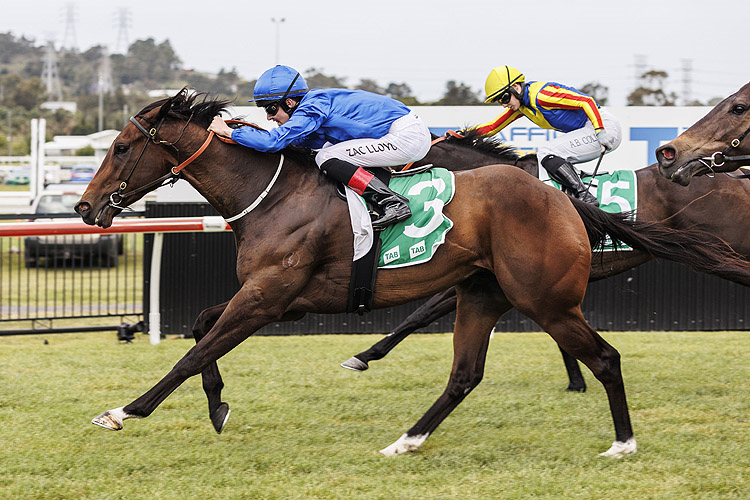 RACE 1: 11-12-14-4
RACE 2: 4-2-5-8
RACE 3: 4-5-1-10
RACE 4: 9-3-16-1
RACE 5: 2-6-9-5
RACE 6: 7-2-8-1
RACE 7: 12-14-16-13
RACE 8: 14-13-2-9
RACE 9: 7-12-1-4
RACE 10: 13-9-11-7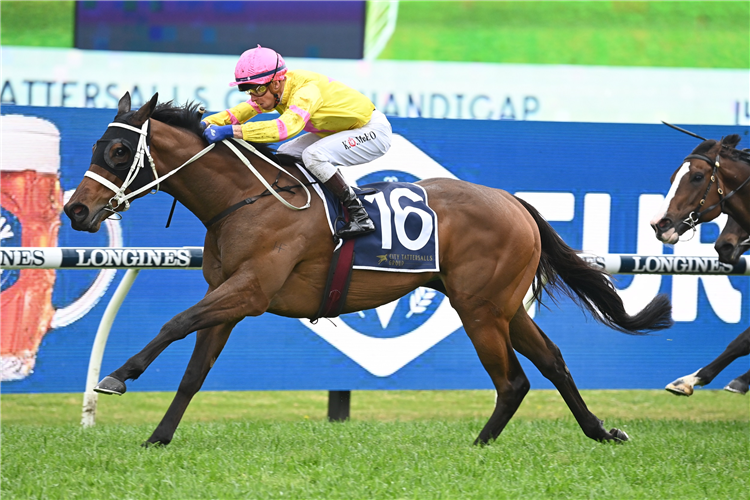 RACE 1: Tough Midway with plenty of chances. Anchor exotics around good provincial winner (11) JACQUINE REWARD and (12) BORDER CONTROL (big sectionals last time over 1000m). 3,4,6,7 and 14 are all in the mix.
RACE 2: Home track and a wider draw will suit the developing (4) SHINZO. (2) MAHARBA impressed at Flemington and has course experience. Close watch on the return of (8) GODZILLA – promising. Include 1, 5 and 11 in exotics. - risk 7 off midweek maiden win on heavy track.
RACE 6: Waller stable has won this six times since 2015 and should pick up another with top filly (7) ZOUGOTCHA. Perfect progression for her after she was a run short first-up in the G1 Surround. (2) BROSNAN is a good colt with the right profile for this. Bypassed the Guineas at Randwick for this target on his home track.
RACE 7: Tricky. Feared UK stable aiming to pull off another coup with (16) PROTAGANIST - booking of J Mac makes their intentions clear. (12) SUNSHINE LEGEND may be a 9YO but well placed up in trip off his big finish at Sandown. (14) ZEYREK and (13) BENAUD both fitter and suited by conditions. (15) KING FRANKEL keeps winning but rises in weight. Waller import (6) MAGICAL LAGOON is an Irish classic winner – betting?
RACE 8: Always suits the lightweights. (14) ESPIONA back home off high rating Sandown win and gets in well with 7kg less. Luckless (13) YEARNING is the weight horse from the key lead-up at Randwick with a 6kg drop. Respect the big record of 3YOs in this race – 9 and 10 are must inclusions. (2) ANNAVISTO rates to win off her Flemington form but may have to work under her weight from wide gate. 1,3, 4 and 8 sure to run well.
RACE 9: (7) ASCENSION made a big impression with a high rating win at Randwick. Must run well with 5.5kg less. (12) WATERFORD unbeaten at home and primed for this fresh off an easy trial. 1 and 4 fitter and also rate well. Watch for as bold fresh run from 5.
RACE 10: Rely on the Warwick Farm form of (9) MAJOR BEEL and (13) STROKE OF LUCK to hold up with the weights very much in favour of the latter. 1, 2, 3, 7 and 11 will all have admirers.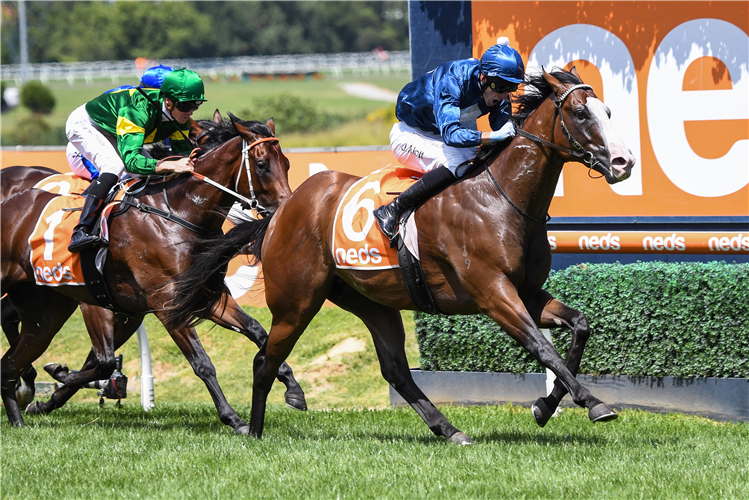 FLEMINGTON March 11
QUADDIE
RACE 6: 3-5-6-7-10
RACE 7: 2-3-9-13-15-16
RACE 8: 1-7-9-11-12
RACE 9: 2-6-10-11-12
RACE 1 (4) SHOCK 'EM OVA: Strong Moonee Valley placing second up. Tougher class but course and distance will suit with weight relief.
RACE 2 (6) WHAT YOU NEED: Created big impression on debut. Patient handling by top stable.
RACE 3 (1) REVOLUTIONARY MISS: Has matched it with the top fillies. Well placed up to 1600m at level weights.
RACE 4 (11) DUBENENKO: Blue Diamond finish was excellent. Sure to appreciate this trip on big track.
RACE 5 (3) BARB RAIDER: Returns to favourite track and sure to be fitter.
RACE 6 (10) NOBEL HEIGHTS: Easy last start course and distance winner. No reason why he won't run well again with 4kg less.
RACE 7 (9) LOFTY STRIKE: Excellent Oakleigh Plate second. Straight course will suit.
RACE 8 (12) SAVANNAH CLOUD: Likes Flemington. Expect another honest effort with sharp drop in weight.
RACE 9 (10) BLAKMAX: Honest performer. Nicely placed to run well again.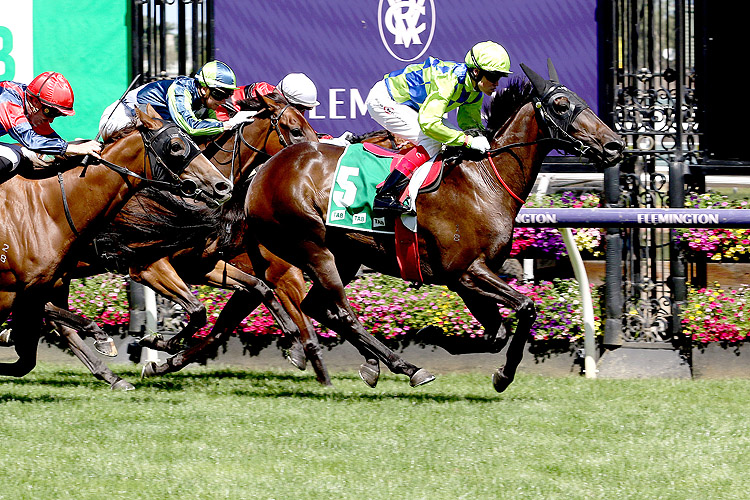 TRIAL WATCH REPORT
NOTED TRIAL RUNNERS – March 8-11
KEMBLA GRANGE FRIDAY: Vancouver's Gem (R2); The Face (R4); Bacchanalia (R4)
ROSEHILL SATURDAY: Oxford Tycoon (R1); Gustosisimo (R2); Untouchable Legend (R4); Hellbent On You (R4); Tiz Invisible (R4); Athelric (R5); Coal Crusher (R5)
FLEMINGTON SATURDAY: Mazu (R7); Private Eye (R7); Buenos Noches (R7)
GOSFORD SATURDAY: Dylan's Lad (R5); Arctic Legend (R5); Smart As Smart (R6); London (R8); Thalursian (R8)
CANBERRA SUNDAY: Vreneli (R7); Autumn Ballet (R8); Dylan's Lad (R8); Gustosisimo (R8)
HAWKESBURY TUESDAY: Jedibeel (R5); Miss Hellfire (R8)
RECENT TRIAL WATCH WINNERS: Soldier Of Rome; Artorius; Kallos; Shadows Of Love; Amazonian Lass; Tu Qui Santuzza; High Plateau; Secaution; Introducing; Cylinder; Bundeena; Jupitus; Smashing Eagle; Cafe Millenium; Quantico; In Secret; Anamoe; Barber; Allaboutella; Condrieu; Zulfiqar; Aft Cabin; Remarque; Madeira Sunrise; Gaylebeck.
TRIAL POINTERS
ROSEHILL February 27: The Waterhouse/Bott stable has rolled out an endless stream of precocious youngsters this season and AUTUMN BALLET is another with speed to burn. The daughter of The Autumn Sun was having second trial after a nice second at Randwick on February 13 and this time she was running from the start, leading easily and bursting away over the last 300m of her 900m heat to score by more than seven lengths in fast time (54.18; 34.22). She's not big but she can run. Unraced I Am Invincible youngster TIZ INVINCIBLE was having her second trial and will be under a big watch when she debuts after her impressive win in the 2YO heat over 1030m (62.17; 35.07), running faster time than the two open heats. Travelled well within herself tracking the leader and had plenty in reserve surging past in the last 200m, leaving the third horse eight lengths away and the rest spread out over a big margin.
WYONG February 24: Gerald Ryan and Sterling Alexiou sent a good team from their Rosehill base including the unraced 2YO GUSTOSISIMO. He won his first trial at Rosehill on February 13 and showed he had progressed well with a soft win in his 745m heat (50.79; 34.89).
HAWKESBURY February 21: A confident trial by BACCHANALIA indicates he could be ready to make up for some disappointments when backed and beaten last year. Jumped into the lead in his 1000m heat (59.17; 33.19) and controlled the pace with no urgency from Nash Rawiller when he was challenged over the last 300m. Won narrowly but had plenty in reserve.
WARWICK FARM February 16: G1 star PRIVATE EYE had his second trial in an open heat over 800m (47.13; 33.08). Like his first-up trial he was out for easy exercise, indicating Joe Pride is intent on keeping the lid on his freshness as we know he can produce a big first-up sprint.
ROSEHILL February 13: The standout trial in a Group heat over 900m was the easy second by MAZU as he could have won if any pressure had been applied over the last 100m. This was his first trial since the spring and it was obvious Sam Clipperton was under instructions to give him a very easy time. THE FACE is a fast runner and is set to go well fresh after a sharp win in his 900m heat (53.42; 33.56), showing his natural speed to lead easily and run to the line under an easy ride clear of the smart Clemenceau.
RANDWICK October 28: A 2YO to make an impression was HELLBENT ON YOU finishing third in a slow 740m heat (45.21; 34.41).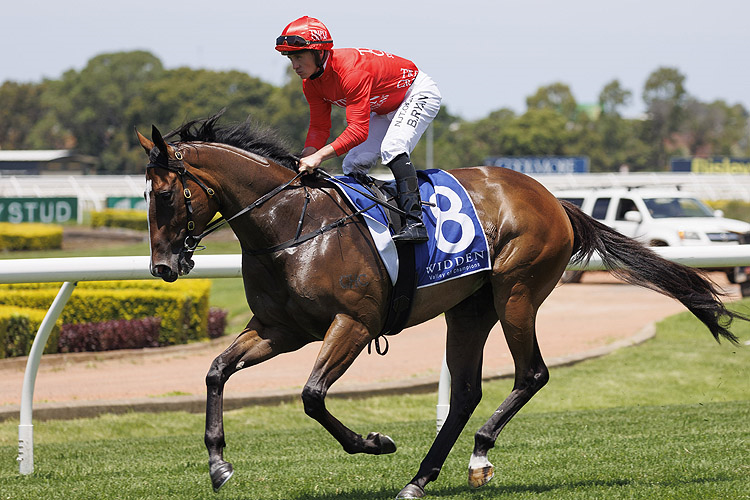 BLACKBOOK REPORT
Eligible Blackbook Runners – March 10-11
KEMBLA GRANGE FRIDAY: Flying Crazy (R4), A Lot More Love (R7)
PAKENHAM FRIDAY: Sweetened (R3)
ROSEHILL SATURDAY: Godzilla (R2); Dalchini (R5); Brosnan (R6); Madame Pommery (R6); A Lot More Love (R6); Yearning (R8); Almania (R10)
FLEMINGTON SATURDAY: Sweetened (R2); Excelida (R5); I Wish I Win (R7); Chain Of Lightning (R7); Biometric (R8); Meridius (R9); Dream Hour (R9)
EAGLE FARM SATURDAY: Miracle Spin (R4)
PUKEKOHE SATURDAY: Pinarello (R7)
CANBERRA MONDAY: Athabascan (R7); Almania (R7)
RECENT BLACKBOOK WINNERS: Jal Lei; Osipenko; Lindermann; Swords Drawn; Regal Pom; Sha Of Gomer; Lekvarte; Iron Grace; Queen Air; Spacewalk; Competition; Jacquinot; Hokkaido; Levante; Deficit; Frumos; Mr Rock It; Dunkel; Sunshine In Paris; Skyman; Validated; Superium; Cavalier Charles; Vienna Princess.
Blackbookers – Selected February 25
(Follow for next 3 starts)
BUTCH CASSIDY: Sure to win races.
GIGA KICK: Class act.
KIRWAN'S LANE: Like him under handicap conditions.
PINK IVORY: Excellent first-up. Good prospects.
TYCOON EVIE: Interference cost her a certain win.