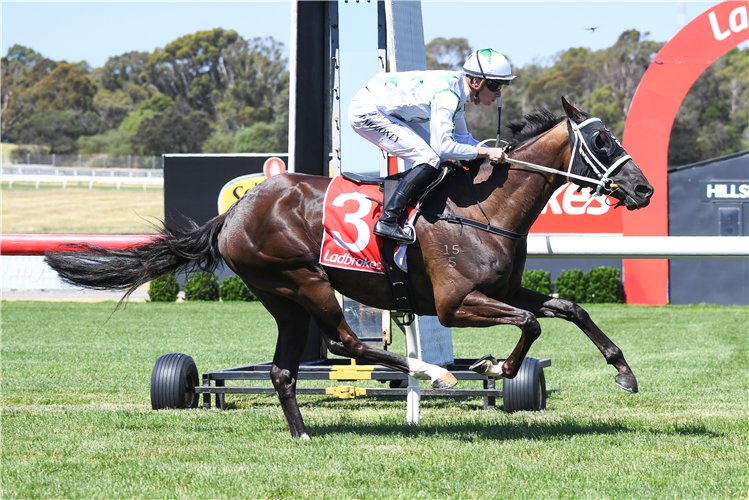 It is three years since Ed teamed up with father Simon to become Britain's first officially licensed training partnership.
Together the pair have already enjoyed notable highs with the likes of Century Dream, Jadoomi and Without A Fight – but victory for Algiers in this weekend's $12million showpiece would be by far and away their biggest to date.
"Just to have a runner in race like this is so difficult, so to have a proper live contender with a good chance is fantastic," said Ed and Simon Crisford.
"If we can run well or go and win this race it would be a dream come true, but I think we'll have to let the horse do the talking now. We can't do much more, so let's see what happens."
Algiers has established himself as a major contender by winning the first two rounds of the Al Maktoum Challenge on the Meydan dirt by six and six and a half lengths respectively.
Connections had the option of taking in round three on 'Super Saturday', while a tilt at the Saudi Cup was also mooted, but the Crisfords elected to keep their powder dry for the World Cup.
"We're very pleased with Algiers – his preparation has been great," Crisford added.
"At the moment we're happy we decided against running in round three. You've got to take these races very seriously and if round three had taken even just one or two per cent away from him running to his full potential in the World Cup, we wouldn't forgive ourselves.
"He's fresh and well. He's had seven weeks between round two and the World Cup, he's done extremely well for it and we couldn't be happier going into this race."
While pleased with his stable star's condition, Crisford is under no illusions about the task in hand.
Chief among his rivals is last year's winner Country Grammer, who will be ridden by Frankie Dettori and returns to defend his crown off the back of a second successive narrow defeat in the Saudi Cup.
This year Bob Baffert's charge was narrowly beaten in Riyadh by Panthalassa, who is again in opposition and heads a formidable Japanese challenge.
Crisford – whose father played an instrumental role in the inauguration of Dubai World Cup night during his time working for Sheikh Mohammed – said: "It's a very solid race and you have top-class horses from around the world. You have last year's winner, the Saudi Cup first and second, the Saudi Cup winner from two years ago (Emblem Road) and some proper dirt horses from Japan.
"It is a very deep field, but we're right up there on ratings and the way he's been winning, albeit against local horses, has been very impressive.
"He's drawn in stall 13, but the first three in the betting are very wide in 13, 14 (Country Grammer) and 15 (Panthalassa), so there should be a lot of pace outside.
"Our horse has won twice on the track, so we know he goes on that dirt and that counts for a lot."