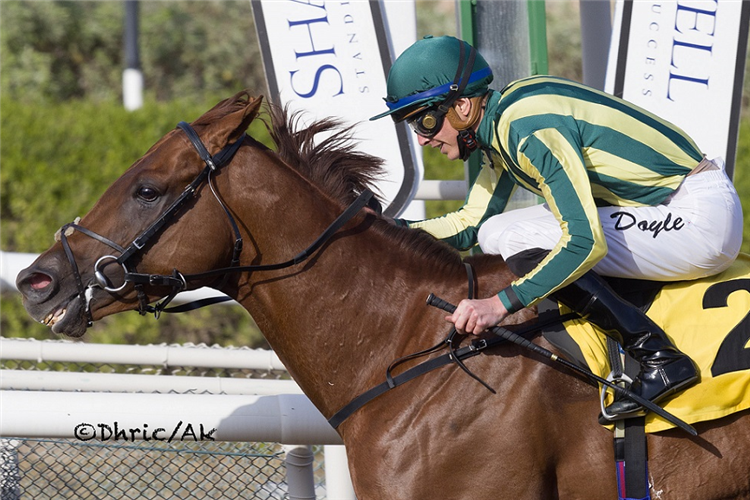 He won the second round of the Al Maktoum Challenge G2 over 1900m on the dirt by 6 lengths this time with the Seemar trained pair of Bendoog and Remorse have a good view of his hind quarters. James Doyle was on Algiers for the Crisfords and all he had to do really was sit there and not fall off!
The Singspiel St. G2 was over 1800m on the turf and Valiant Prince added this to his Al Rashidya win and was not affected by the penalty earned for that race. It was a tight finish with Alfareeq 14/1 and favourite Ottoman Fleet was third. Our roughie Shelir wasn't all that bad finishing fourth.
The G2 Cape Verdi for the girls over 1600m was not surprisingly a Godolphin win with With The Moonlight Appleby-Buick and favourite defeating the bin Suroor White Moonlight (very confusing names Godolphin) and third went to a non-Godolphin runner Samedi Rien with trainer and jockey new to us – G Arizkarreta and Vaclav Janicek.
The G3 Al Shindagha over 1200m went to the Seemar trained Tuz with Brazilian jockey Jose da Silva riding with Isolate second and another Seemar pupil Freedom Fighter third. Mouheeb was a non-runner.