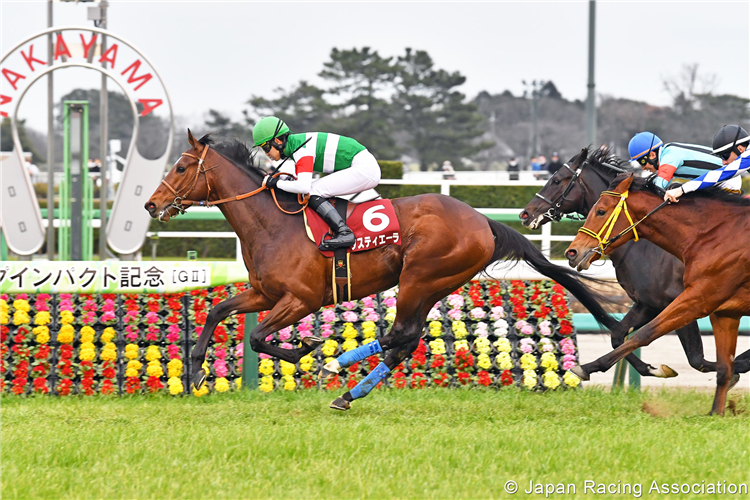 It's over 2000m for the 3yos – all colts this time – and the top three in the market finished the top three in the race although not in the same order! The winner was Tastiera, a colt by Satono Crown, who was ridden by Kohei Matsuyama and they were third favourites on 4.8.
Favourite was Top Knife by Declatation of War on 3.6 and he was a length away second, with One Direct by Harbinger on 3.9 with Christophe Lemaire riding.
On Saturday the Ocean Stakes G3 was also at Nakayama with Vento Voce under Lemaire the winner on 17/5 with a big surprise in second in Divination who started at 154/1 and then A Shin Spotter third on 13/2.