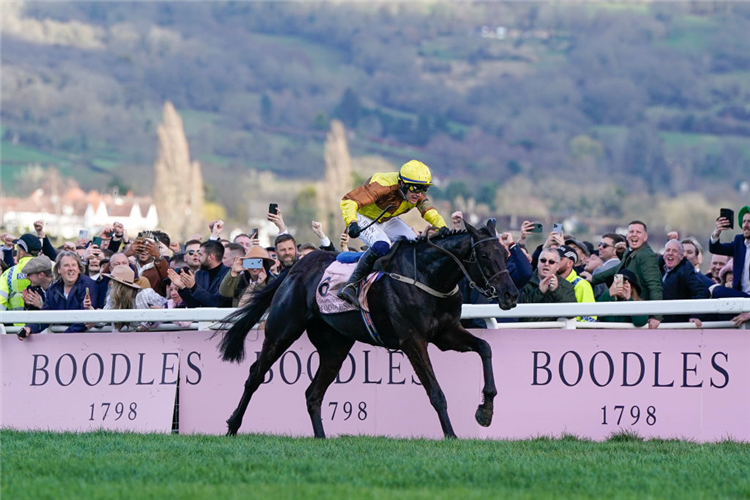 Instead of being "from the fields" is could be anglicised so that he is among the champions, which indeed he is after an excellent ride from Paul Townend left him with enough gas in the tank to go charging up the hill after the last which he had jumped together with Bravemansgame. The result was he won by 5 lengths. Conflated 22/1 was a good run for third and we were delighted when Noble Yeats ran fourth as there was a "pick four" on this race. A Plus Tard was pulled up after two horses had fallen in front of him and he lost momentum but up to that point he was doing nicely.
Mullins and Townend had started the day well when Lossiemouth won the Triumph Hurdle and three other Mullins runners filled the next 3 spots.
The Albert Bartlett was not without incident as the fancied Corbetts Cross chose to go through the fence instead of over one of the jumps with jockey Mark Walsh injured and stood down for the rest of the day. So the race was something of a boil over with Stay Away Fay winning on 18/1, Affordable Fury second on 150/1 and third went to Sandor Clegane on 28/1.
While Gold Cup day was a sell-out, crowds were down and the reasons for this seem to be split between the transport problems and the economy. Not everyone can afford 7 ½ GB pounds for a pint of Guinness!