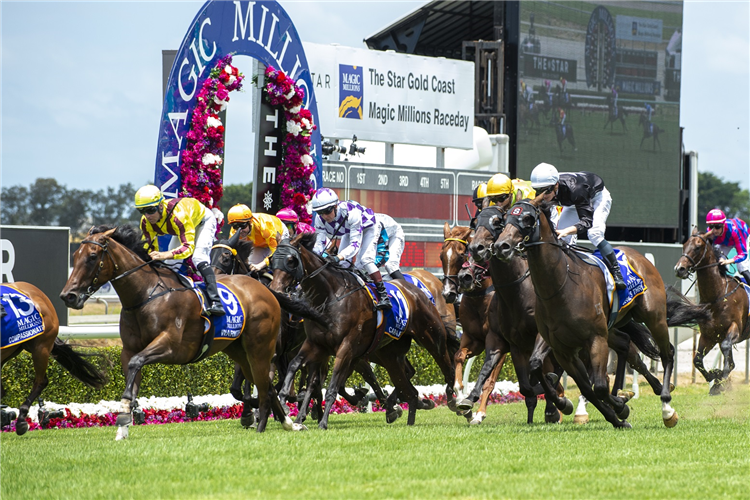 ROSEHILL January 7
RACE 2 (5) GREEN SHADOWS: Due for the win after close seconds at his last two starts when he arguably should have won both. Had blinkers on for the first time when he produced the fastest last 200m of the race after being held up to be beaten a long neck by Kanazawa in a stronger BM78 over 1400m at Randwick on December 24 after he was beaten a nose by the subsequent Group winner Kovalica at Warwick Farm. He's a soft track winner and the switch to a senior rider does him no harm from inside gate.
RACE 3 (10) FIELD WIRI: Strong 4YO mare is ready for this class after an impressive first-up win in a BM64 over 1100m at Gosford when she came from off the pace with a sharp turn of foot. She's done well on affected tracks and the manner of her first-up win indicates she has come back an improved horse. The pace will be on and with her light weight she sets up to have the last run at them.
RACE 10 (7) KALINO: A strong trial win preceded his dominant first-up win in a BM78 over 1200m at Randwick on December 24 when he put a space on them under 58.5kg that says he is back in career best form. Cannot see him regressing of that performance as he drops 2.5kg, has a liking for Rosehill and is a three time winner on affected tracks. Well placed to go on with it.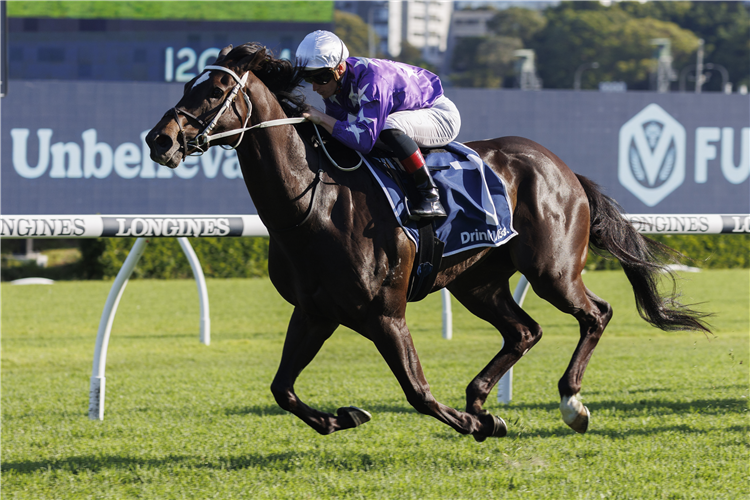 RACE 1: 14-4-20-21
RACE 2: 5-6-12-8
RACE 3: 10-11-4-2
RACE 4: 9-6-2-5
RACE 5: 4-3-5-1
RACE 6: 12-8-13-5
RACE 7: 5-13-2-11
RACE 8: 3-1-13-9
RACE 9: 10-11-1-6
RACE 10: 7-9-6-11
RACE 1 (14) DE FORERUNNER: Building nicely since resuming. Conditions suit.
RACE 4 (9) BLUFF N BLUSTER: Ticks the right boxes in an average field. Good value.
RACE 5 (4) FRUMOS: Running out of chances but soft track will suit.
RACE 6 (12) NICCI'S FLING: Gets the right conditions with a light weight. Good enough if she runs to her best.
RACE 7 (5) ALEAS: Should have won similar race last time and good trial since. Blinkers could be the key.
RACE 8 (3) ESTADIO MESTALLA: Short odds but he's the one with most upside. Trust he will handle the ground.
RACE 9 (10) DR EVIL: Excellent efforts since resuming. Gets to his right distance and soft track suits.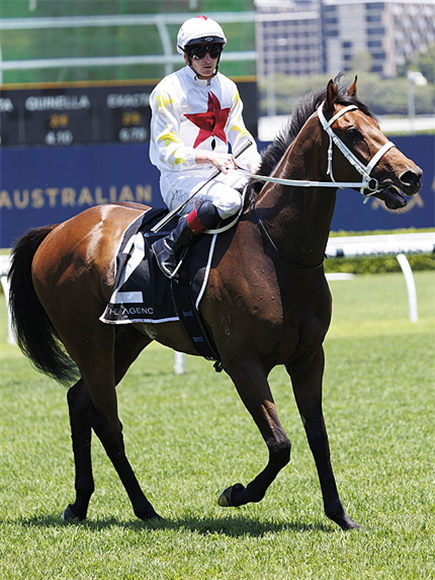 CANTERBURY January 6
RACE 7: (8) Super Chilled (EW)
RACE 8: (11) Mediaro (EW)
RACE 1: 2-1-4-3
RACE 2: 3-11-8-12
RACE 3: 4-6-1-12
RACE 4: 2-6-1-4
RACE 5: 4-9-3-5
RACE 6: 1-7-4-5
RACE 7: 8-3-5-12
RACE 8: 11-4-7-8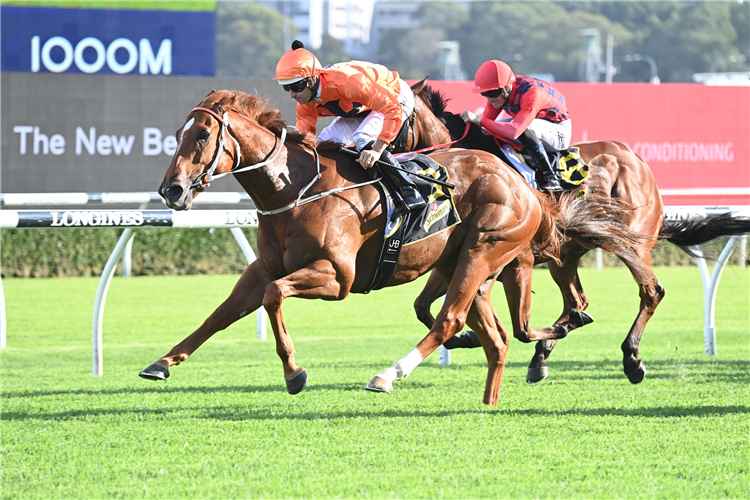 GOLD COAST January 7
RACE 4 (5) THE BOPPER: Career best last time. The one to beat again.
RACE 5 (9) JUNQUEIRA: Has been set for this for a long time. Looks ready.
RACE 6 (9) OLENTIA: Has been impressive. Will get all the favours from good draw.
RACE 7 (10) RESONATOR: Excellent prep runs in Sydney. Well drawn and gets McDonald.
RACE 1: 5-12-4-6
RACE 2: 10-7-8-2
RACE 3: 9-4-8-12
RACE 4: 5-12-4-1
RACE 5: 9-6-5-8
RACE 6: 9-2-6-13
RACE 7: 10-1-3-12
RACE 8: 12-5-11-2
RACE 9: 10-9-4-5
RACE 1 (5) BEL AIR: Rates well off his Melbourne placings. Strong trial in Sydney.
RACE 2 (10) WORX (Value): Expect he will respond well to the addition of blinkers.
RACE 3 (9) TRACY'S SPIRIT (EW): Strong win at the Sunny Coast when she did a lot wrong. Genuine improver.
RACE 8 (12) TYRESA (EW): On the up. Expect him to be strong over this trip.
RACE 9 (10) VENTURA OCEAN (Value): Steps up to his best distance. Ready to peak.
TRIAL WATCH REPORT
NOTED TRIAL RUNNERS – January 6-7
CANTERBURY FRIDAY: War Star (R1); Fameux (R2); Cigar Flick (R2); Star Act (R2); Sequestered (R3); Capitol Queen (R3); Divots (R3); Amrap (R3); Graceful Force (R3); The Big Easy (R4); Vittoriosa (R7)
WYONG: First Class Molley (R3); Separatist (R3); Smart Thinker (R3); Global Encounter (R5); True Crime (R7)
ROSEHILL SATURDAY: True Crime (R3); Vrenelli (R6); Niffler (R10); Pizarro (R10)
GOLD COAST SATURDAY: Bel Air (R1); Silentsar (R1); Avebury (R1); Desert Safari (R2)
SANDOWN SATURDAY: Sessions Road (R5)
RECENT TRIAL WATCH WINNERS: Exploring; Garrison; Po Kare Kare; Hide Your Heart; Off Da Hizzle; Mission Value; Kalino, King Of Sparta; Chipper; Passeggiata; Goofy Mick; Banana Queen; Lazzago; Dynamic Impact; Cardone; Hamaki; Sovereign Fund; Hell I Am; Reateros; Barossa Rosa; Godfather; The Novelist.
TRIAL POINTERS
ROSEHILL December 29: BEL AIR has been placed in three of his four Melbourne starts and expect this Written Tycoon gelding to a be a big chance to knock over his maiden at the Magic Millions after an impressive third in a fast 900m heat (54.21; 34.33). Settled at the rear and loved the way he surged to the line over the last 200m with a flashing run under a cold ride from Chad Schofield.
WARWICK FARM December 23: FAMEAUX has now trialled four times and is a lot more settled and tractable than his debut trial in September when he won a heat at Randwick. Did it well to win this trial (49.23; 34.60) in the slowest of the four 2YO heats over 813m.
HAWKESBURY December 19: Lightly raced maiden SILENTSAR failed first-up as a well tried favourite but expect a turnaround next time after this impressive trial win. Led his 1000m heat clearly and was so eager to run that he was five in front turning for home. James Innes gave him a reminder at the 200m to keep him focused with the 3YO coasting over the last 100m to win by 4.5 lengths in the quickest of the seven heats over the distance (57.31; 34.19).
ROSEHILL December 8: Strong debut trial by Zoustar filly DIVOTS. Travelled easily in second in her maiden heat over 900m (54.57; 34.53) and was never off the leash to overhaul the leader and coast to a soft win by 1.4 lengths. Should take plenty of benefit from the experience.
RANDWICK September 26: The talented PIZARRO showed he is in good form to continue his rise through the classes with a surging win in a strong open heat over 1045m (64.68; 35.46). He was then given a break before an easy trial at Randwick on December 13.
RANDWICK September 19: Annabel Neasham's $825,000 colt FAMEUX won his heat (51.92; 35.44) but did a lot wrong over the last 200m. After leading easily he came under pressure and proved a handful for Chad Schofield, running out badly over the last 100m and hampering the placegetters. Obviously has ability but his manners will need to improve.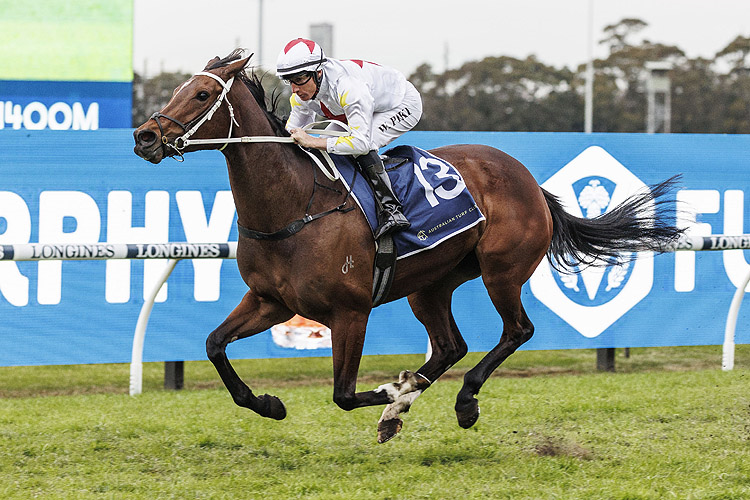 BLACKBOOK REPORT
Eligible Blackbook Runners – January 7-8
ROSEHILL SATURDAY: Frumos (R5); Chateaux Park (R8); Super Pursuit (R10)
GOLD COAST SATURDAY: Cassimir (R1); Wild Calm (R1); Iron Grace (R1); Bella Rouge (R6); I Am Lethal (R7); Daytona (R7); The Cunning Fox (R8); Deficit (R8)
SANDOWN SATURDAY: The Nephew (R7)
ALBANY SUNDAY: Vane Tempest (R7)
RECENT BLACKBOOK WINNERS: Mr Rock It; Dunkel; Sunshine In Paris; Skyman; Validated; Superium; Cavalier Charles; Vienna Princess; Athelric; Bankers Choice; Turbeau; High Blue Sea; Pal D'Oro; Vilana; Key Largo; Argentia; Port Albert; Turaath; Minsk Moment; Rocketing By; Asfoora; Highlights; Greek Hero; Tuvalu; Lunar Flare.
Blackbookers – Selected December 31
(Follow for next 3 starts)
ALMANIA; DAYTONA; HOKKAIDO; LAST CHANCE; RUMBLED AGAIN; SNEAKY FIVE; THREEANDFOURPENCE