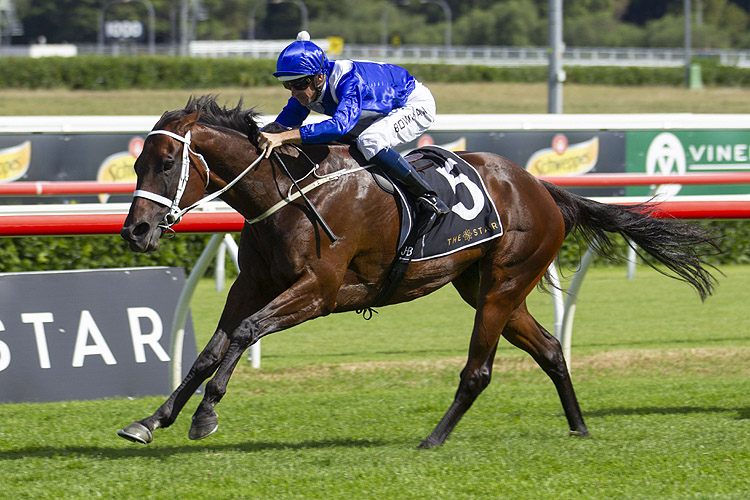 Winx was a three time winner. That explains how good the 2023 Apollo Stakes (1400m) at Randwick on Saturday can be.
2023 Apollo Stakes: Nominations
2023 APOLLO STAKES - RACE HISTORY AND BACKGROUND
The Apollo Stakes is a Group 2 race for open class horses conducted by the Australian Turf Club at Randwick.
The Apollo Stakes was first run in 1977 and was won by Visit.
The Apollo Stakes is run over 1400m under Weight For Age conditions. It was worth $250,000 in 2023.
From 1979 and beyond it was a Group 2 race.
Most runnings have been at Randwick but Rosehill and Warwick Farm have had eight year stretches of hosting the race.
Mares have a very good record of late. Winx x 3, Colette, Alizee, Appearance, Melito, Tuesday Joy, Ike's Dream, Private Steer, Sunline twice plus the filly Ha Ha are winners in the last 23 years.
Winx began her last campaign winning her 30th straight race in 2019. She missed the 2018 edition when Hugh Bowman was suspended and connections decided to go first up into the Chipping Norton Stakes.
Colette won first up in 2021 and beat home Kolding meaning the first two winners of the Golden Eagle ran the quinella.
Last non-NSW trained winner was Sunline in 2001.
Notable winners of the Apollo Stakes include Emancipation (1984), Red Anchor (1985), Drawn (1986), Diamond Shower (1987), Beau Zam (1989), Triscay (1991), Naturalism (1993), Burst (1994), Pharaoh (1995), Juggler (1996/1997), Sunline (2000/2001), Ha Ha (2002), Lonhro (2003), Private Steer (2004), Grand Armee (2005) Desert War (2007), Racing To Win (2008), Tuesday Joy (2009), Danleigh (2010), Melito (2011), Appearance (2014), Contributer (2015), Winx (2016/2017/2019), Alizee (2020), Colette (2021) and Think It Over (2022).
The 2022 Apollo Stakes was won by Think It Over from Colette and Special Reward.