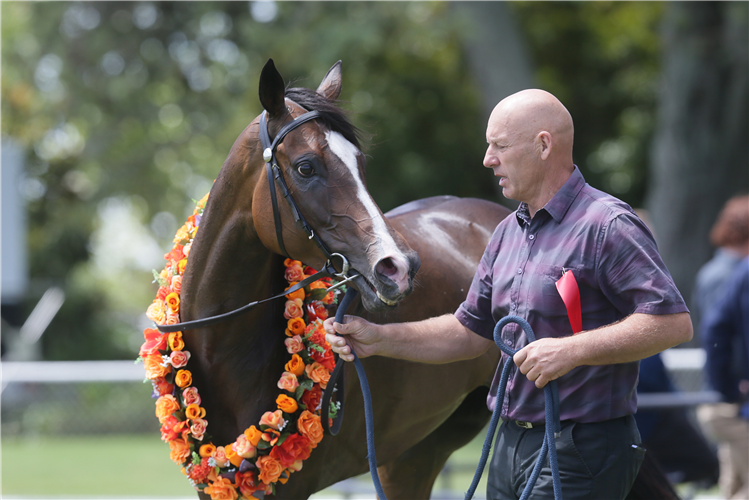 Coventina Bay was going so well to win last year. Who does the same in the 2023 Herbie Dyke Stakes (2000m) at Te Rapa on Saturday?
2023 HERBIE DYKE STAKES - RACE HISTORY AND BACKGROUND
The Herbie Dyke Stakes is a Group 1 race run under Weight For Age conditions for middle distance horses at Te Rapa race course conducted by the Waikato Racing Club.
The Herbie Dyke Stakes is run over 2000m. It was first run in 1970 and won by Far Time.
The Herbie Dyke Stakes is one of New Zealand's richest races and certainly those open to all comers not sales races.
The Herbie Dyke was a leader in the New Zealand auto industry prior to his passing in 2012 but he had significant racing interests.
Its original name was the International Stakes as it was an invite race for global riders and even Lester Piggott won the race on Sailing Home in 1972. Was also sponsored as the Whakanui Stud International too.
It was only run every couple of years until 1979.
One of the interesting facts is that subsequent 1993 Cox Plate winner The Phantom Chance won the race and year later his older brother The Phantom repeated the victory.
In preparing for her defence, Lizzie L'Amour was injured before the 2019 running and was retired.
The Herbie Dyke Stakes was worth NZ$450,000 in 2023. It is the richest WFA race held in New Zealand.
Notable winners of Herbie Dyke Stakes include Volkstok'n'Barrell (2017), Sangster (2013), Shez Sinsational (2012), Veloce Bella (2010), Sir Slick (2007), The Jewel (2005), Lashed (2004), Giovana (2001), Aerosmith (1999), Great Command (1997), All In Fun (1995), The Phantom (1994), The Phantom Chance (1993), Captain Cook (1992), Bonecrusher (1986), Commissionaire (1983/1984/1985), Shivaree (1979), La Mer (1978) and Battle Heights (1974).
The 2022 Herbie Dyke Stakes was won by Coventina Bay from Vernanme and The Chosen One.