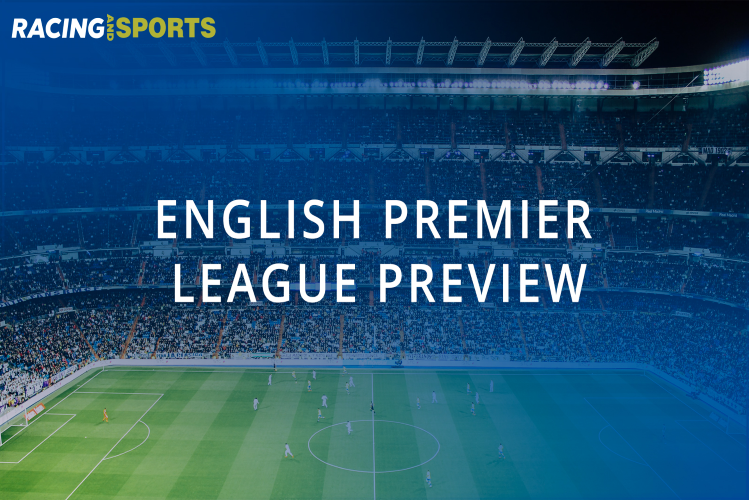 The stand-out result from Round 26 was Liverpool's second-half demolition of a previously rock-solid Manchester United. With the score at 0-0 after 40 minutes and both sides looking dangerous at times, the seven goals to come in the next 50 minutes was unforeseeable. When an unpredictable side meet an ultra-consistent side it can be hard to pick, but no one saw that coming. With this year's Champions League campaign all but buried, Liverpool's recent form opens the door for 23/24 qualification.
Arsenal performed one of the better Houdini performances of the season to grab a vital three points against Bournemouth. Champions need results like that from time to time – it may be looked back upon as a crucial win in three-months' time.
At the other end, West Ham turned in just about its worst display in a season of terribly displays – relegation form. While the likes of Southampton, Bournemouth, Leeds and Everton look ready to die for their club rather than go down, the Hammers look disinterested. I'd say an on-going Europa Conference campaign is the only thing keeping Moyes in a job.
BOURNEMOUTH v LIVERPOOL: Saturday 11 March 11.30pm.
For the second time this season Bournemouth opened up a two-goal lead against top-four opponents and lost, last weekend at Arsenal in an agonising 98th minute. Save for a mauling at the hands of Man City, they are proving a difficult side to beat of late. Back at home, they will be keen to erase the Anfield horror show in August when they conceded nine.
Liverpool's unpredictability went to new highs when they humbled an in-form Man Utd last weekend. After an embarrassing run of results in January and early February, things are looking a bit more like seasons past for the Reds, domestically at least. Five clean sheets in a row is the key to the revival; the return of Van Dijk and Konate pairing up in the centre of defence should see the run continue.
Liverpool has scored 11 without reply in their last three trips to Bournemouth. They have won seven on the trot against the Cherries at all venues, scoring 28 and conceding 1 in that time. Despite the pluckiness of the home side of late, this looks a foregone conclusion.
Prediction: Liverpool win (1.45)
EVERTON v BRENTFORD: Sunday 12 March 2.00am.
For the first time in 14 games in the league, Everton scored twice last weekend in their draw at Forest. They came from behind twice at a difficult venue, so the result had merit. Since the arrival of Dyche the fixtures have been tough, so seven points from six games is a fair return, but it doesn't get any easier.
Brentford extended their impressive unbeaten run to 12 when they despatched Fulham at home on Monday evening. It's a straight-forward formula that keeps working for Frank's side, whose dreams of European qualification become more realistic as each round passes.
The Bees scored a late equaliser in the reverse clash earlier this season. The market has this just about lineball, which seems the right assessment.
Prediction: Draw (3.10)
LEEDS v BRIGHTON: Sunday 12 March 2.00am.
Leeds' battle to stay in the top-flight is being fought bravely, but their lack of goals is making life difficult. Just one win since the season re-start, and in the last seven games they have failed to score in five of them. They were competitive against Chelsea at Stamford Bridge last Saturday, but a set piece brought them undone again.
Brighton toyed with West Ham at home last weekend, the first time a side has inflicting a defeat of more than two-goals against the Hammers in 86 league matches dating back to December 2020. To the neutral observer, the Seagulls are just about the best side in the league to watch. Crisp and decisive passing from the keeper right through to the opposition box is a joy for purists. Despite shipping out a lot of talent in recent seasons they continue to re-birth. I cannot wait to see them strut their stuff on the European stage next season, which is where they are heading on current form.
This is a crucial match for both sides for different reason. I can't see Leeds holding the Seagulls at bay and at even-money they look a nice bet.
Prediction: Brighton win (2.00)
LEICESTER v CHELSEA: Sunday 12 March 2.00am.
Leicester is a 'streaky' side, and when they start losing games they tend to come in clusters. Since a huge win over Spurs, the Foxes have lost three straight and failed to score. While losses to Man U and Arsenal are not cause for alarm, the defeat at Southampton last weekend was disappointing. They bossed possession two-to-one but failed to register a shot on target against the cellar-dwellers.
Is Chelsea back? The win over Leeds was hardly convincing but a clinical 2-0 victory over Borussia Dortmund midweek in the Champions League was significant as the German side had won ten on the trot. While the penalty to secure the two-leg win was controversially awarded, the manner of performance suggested there are better days ahead. Chilwell and James were effective as wing backs, and the back three without stalwart Thiago Silva were tight.
Leicester don't beat the Blues too often, just three times in their last 21 encounters. The Chelsea revival, albeit too late to make a splash in the Champions League qualification race, can continue.
Prediction: Chelsea win (2.00)
TOTTENHAM v NOTTINGHAM FOREST: Sunday 12 March 2.00am.
A sputtering Spurs campaign continued last weekend with a late demise at Molineux. It was the fifth time this season they have attempted three wins on the trot and the fifth time they have failed. Adding to the woes was a meek departure in the Champions League on Wednesday evening, held to a scoreless draw at home after a Romero send-off against Milan. The boos ringing around the stadium when Conte inexplicably dragged Kulusevski off to replace him with a defender deep in to the game suggests some friction between fans and the volatile Italian. They seem to have played better recently when he is back home convalescing.
Forest continued their outstanding run of results at the City Ground when they earned a point against Everton, although the game wasn't rich in quality. Away from home though they are pretty awful; look no further than a 4-0 loss to the otherwise wretched Hammers.
Spurs couldn't hope for a better fixture to put a sorry week behind them. Kane and Son should have some fun and this looks a comfortable win for the home side.
Prediction: Tottenham win (1.40)
CRYSTAL PALACE v MANCHESTER CITY: Sunday 12 March 4.30am.
Palace remain without a win in 2023 after going down at Aston Villa last Saturday. With just six goals scored in 11 games since the World Cup break, a slide into the relegation battle has hit Viera's side after mid-table comfort back in November. With Brighton and Arsenal following this fixture, things don't look terribly bright.
Manchester City met a determined Newcastle outfit at the Etihad at their latest outing but always looked the winners. They still don't appear to be firing on all cylinders, and a slip-up seems just around the corner unlike their successful campaigns of recent seasons. A clean sheet was probably the best thing they could take from that game.
This match-up has been a banana-skin game for City, with losses at home in 2021 and 2018, and a draw in 2020. Earlier this season, Palace flew the lids and led 2-0 at the Etihad before City swung into gear and took maximum points. It's hard to tip anything but a win for Pep's boys, but those looking for a blow-out bet might consider this one.
Prediction: Manchester City win (1.35)
FULHAM v ARSENAL: Monday 13 March 1.00am.
A London derby of huge significance.
Fulham has picked up just one point in their last two games and now sit precariously in 7th, just a point ahead of Brentford and Brighton but they have played two and three games more than those pursuers. A loss here, and wins by Chelsea and Villa this weekend, and 11th is staring them in the face. The loss to Brentford, while not unexpected, was a little disappointing in that they were clearly second best. Mitrovic was impotent and defensively they were frail without the ruthless Palhinha guarding the back four. They will miss the Portuguese midfielder again this weekend.
Arsenal was stunned by Bournemouth at home last time around but showed great character to score three in the last half hour to gain a vital three points. Since the World Cup break, they have been behind in games against West Ham, Manchester Utd, Aston Villa, and Bournemouth, and returned with maximum points. It's the stuff Champion sides produce, and they look like a Champion side. With the imminent return of Jesus, the momentum looks like continuing.
This has been a dismal fixture for the Cottagers, with just three wins in 31 meetings with the Gunners since the turn of the century. A second-half comeback secured a win for Arsenal at the Emirates in August. Tipping the league leaders to keep the pressure on Man City and win what should be a terrific match.
Prediction: Arsenal win (1.60)
MANCHESTER UNITED v SOUTHAMPTON: Monday 13 March 1.00am.
Plenty has been said about what happened at Anfield last weekend. The truth is, for 40 minutes Man U looked dangerous and could have led. Although no 7-0 loss can be described as unlucky, every possible deflection and bounce of the ball went Liverpool's way in the second-half. Earlier this season they suffered a similar humiliation in the Manchester derby then went five games without defeat. Ten Hag will have been very tough on his side after such a capitulation; from Southampton's perspective they would rather face them off a 1-0 defeat, not 7-0.
The Saints keep winning every now and then, usually when they look dead and buried. They made it two from the last three, and a rare victory at home, when they scrambled over the line against Leicester last weekend. Two clean sheets in the last three games is encouraging, but they will face a wounded beast at Old Trafford and might get mauled.
Prediction: Manchester Utd win (1.35)
WEST HAM v ASTON VILLA: Monday 13 March 1.00am.
West Ham hit rock-bottom last weekend at Brighton, suffering their worst defeat in 27 months. A win on Thursday night in the Europa Conference will lift spirits, but I'm not sure a lifeless 2-0 result against the second best team in Cyprus is the gold standard. The positives are that Max Cornet is back, and they return to London Stadium where they have picked up seven points in the last three games.
Villa has consolidated its mid-table position with a couple of tough wins in succession and kept clean sheets in the process. Since Emery's arrival they have proven themselves as one of the best travelling sides in the league with four wins from five matches; Brighton and Spurs being the prized scalps.
The Hammers don't have many 'bunnies', but today's visitor is one of them. Since Villa returned to the top-flight in 19/20, the sides have played seven times for two draws and five West Ham wins. In London it is seven games without defeat for West Ham in this 'claret and blue' derby. There is no doubt this match means more to the Hammers than Villa as anything but a win might see them back in the bottom three. Tipping them to win is difficult though as performances good enough to get a result against a team with a bit of backbone such as Villa have been scarce.
Prediction: Draw (3.30)
NEWCASTLE v WOLVES: Monday 13 March 3.30am.
Although their winless run extended to five with defeat at Man City last weekend, there was enough in the Newcastle performance to suggest they are ready to collect some points again. For the first time since round 12 they find themselves outside the top four but with game(s) in hand against those above them, all is not lost.
Wolves continued their consolidation under Lopetegui with a workmanlike win over Spurs at home last time. Away from home their only wins this campaign have been against strugglers Everton and Southampton, so a Magpies team desperate for points is a tough road trip.
This is traditionally a low-scoring affair. Only once in the last eight meetings has there been more than two goals scored in total. Another point worth mentioning is that six of the last eight encounters have been 1-1 draws, including the reverse clash in August. I have a slight leaning towards the home side to get away with this, but at $1.65 they are poor value, so yet another draw at more than double the price is a better bet (the ubiquitous 1-1 is $7.00).
Prediction: Draw (3.60)