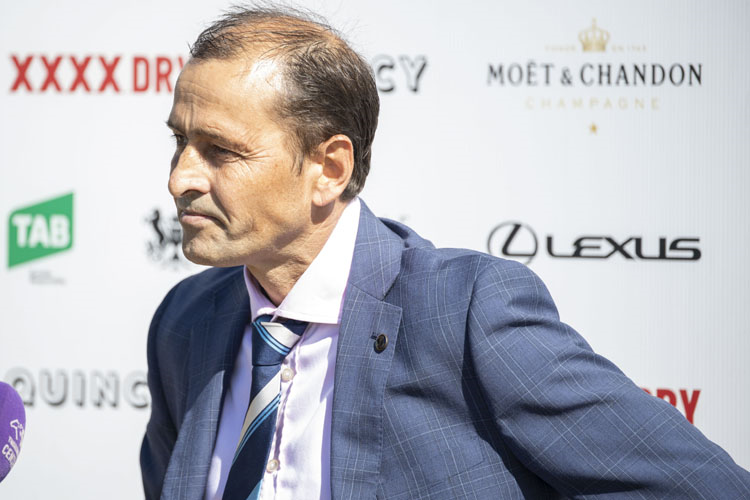 According to Racing Australia records, Geoff Prendergast prepared his maiden victory as a trainer on Saturday afternoon at Esk with his first starter.
But, as the Doomben-based trainer notes, it was his first winner since 1995 with official records not retained from his first stint as a trainer.
Regardless, the veteran went bang on Saturday afternoon as Warrior Jack gave Prendergast a brilliant return to the training ranks.
It was the geldings first start since late June of last year as the son of Brazen Beau held on over the speedy 800 metres with Georgina Cartwright in the saddle in Class B company on the non-TAB program.
"It was the horses first run in eight months so I thought it was good," Prendergast said.
"Georgina wanted to go as close to the front as she could and it went good in the end.
"It is about getting the horse fit and well and they will do the rest.
"It was great to train a winner."
It was a busy weekend for Cartwright, who also rode a winner at Caloundra on Sunday afternoon.
While Prendergast has not started a galloper in his own name for almost three decades, he has not been lost to the industry.
He just has Warrior Jack in his stable for now but plans to add a couple more in the coming months.
"I wanted to start off with one and see how it went," he said.
"Everything is a bit different these days with the way you train them.
"I have helped Lindsay Gough for the last 15-17 years down at his stables in the afternoons.
"Lindsay was happy to see me train a winner."
The 71-year-old Prendergast first held a licence as a conditioner in the Sunshine State from 1975 until 1995 before eventually stepping away to focus on his work and family commitments.
He recalls preparing his one and only city winner back in 1977 and estimates he collected around 20 victories all up in his two decade long first stint in the training ranks.
Prendergast has worked at Maritime Safety Queensland for the past 45 years.
"I gave it away because I had three children as we only raced a few horses that we owned ourselves," he said.
"I thought I would have another go it because I was starting to retire from work.
"I will hopefully get a couple in work and have a couple of family horses, maybe three at the most."
Prendergast was not afraid to travel his horses earlier in his life, noting he training winners as far south as Grafton as well as far north as Yeppoon in Central Queensland.
Warrior Jack will be given a few weeks to recover from his first-up effort before targeting a 1000 metre race at Caloundra next month.
The four-year-old gelding was having his first start in Queensland on Saturday after previously doing his racing in Victoria.