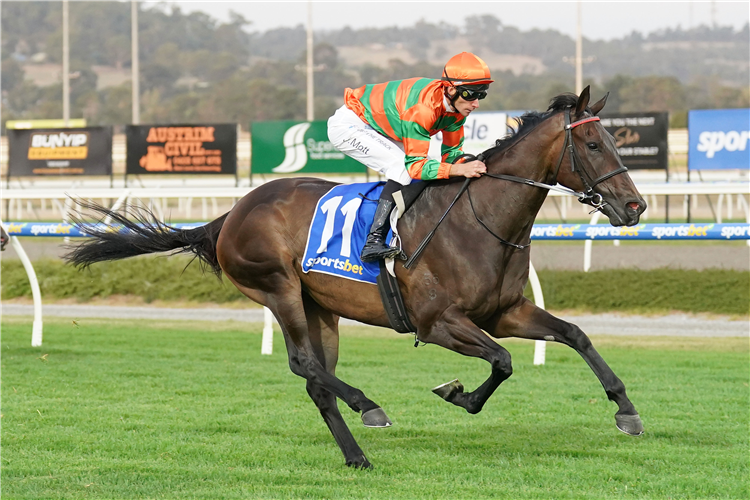 The card does have moments of interest. Both Detonator Jack and Inundation go to Sandown as short-priced favourites and off winning ratings that have them on the cusp of becoming group performers.
Whether they hit or miss will be of interest to the purists, the layers, and the multi maniacs. We here at the Melbourne Mail would consider ourselves part of the former category and, as purists, those races are left alone to be enjoyed as sport with better betting to come elsewhere on the card.
The fourth race probably doesn't have a future group winner in the line up but in So You See it does have one good enough to at least object to that statement.
So You See shaped well and without luck in group races last preparation and her fresh run this time around said that she had come back every bit as well. There she bumped into Life Lessons, that form looking better and better with time, and So You See shaped as the best horse in the race.
Alas, she dropped right away second up. A slow race saw her well beaten and looking very plain but Life Lessons was again the winner, advertising the quality of that fresh form, and See You Soon pulled up with the dreaded EIPH.
It's an easy run to look beyond and when we do that, to focus on the fresh run where she outpointed current favourite Liberated Girl, and then look to her ratings when she raced over the mile last prep, she becomes a very easy horse to like in what could prove a very easy race to win.
Betting is certainly not very easy but, given the above, taking prices around $3.50 about So You See is.
The staying race on the card comes up as race eight and it would be fairly uncontroversial to describe it as a contest of quantity rather than quality.
Early betting is headed up by Wahine Toa coming off a peak and win around the Valley last time that makes her fairly easy to land on.
She beat little there, and may not have a lot in her way this time either, but it is noteworthy that Spanish Kiss did everything but win on the same card in a much stronger race and in much stronger overall time.
Spanish Kiss never got hot short of this trip in the UK and he never looked likely in his first two this time around. But last time was a complete change in output and it sits in line with his best work in the UK.
That best work has him right in the thick of this action and $14 surely undersells his chance of repeating or building on what he did last time into a race that should prove more to his liking.
THE MELBOURNE MAIL
Bet Of The Day: Race 4 #4 So You Seen @ 3.50
Each Way Play: Race 8 #5 Spanish Kiss @ $14.00