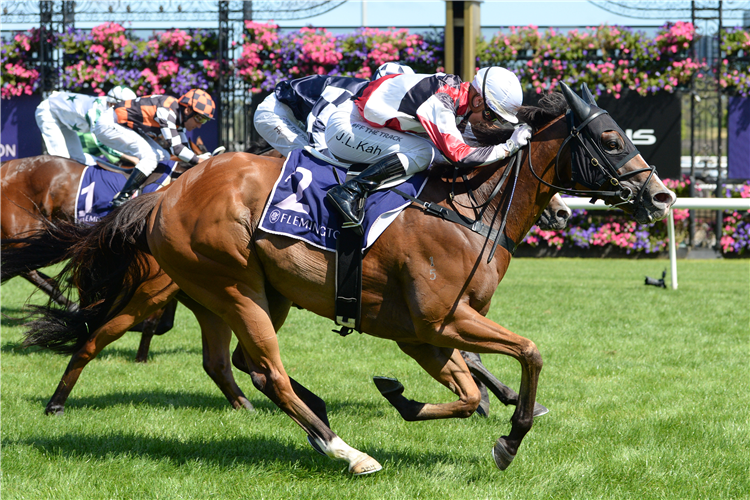 Not only do we witness Halvorsen's quest for greatness but we also get Western Empire's quest for redemption after starting the season as one of the most promising horses in the land - a title he has handed up, for now...
Western Empire is undoubtedly the most interesting runner on the card but it is very hard to know what to expect from him and it is very hard to know what to do with the Standish full stop. The best race is not the best betting race which is a shame but the rest of the card picks up the slack with plenty of angles to on offer.
Race eight is run over the Standish course and while it doesn't serve up the top sport of the Standish it does serve up the wrong favourite. That, in turn, opens up a betting opportunity in the view of the army of quants who make up the Melbourne Mail Team.
The Melbourne Mail Team meets weekly in an abandoned mineshaft that has been fit for purpose. That purpose is lasering in on good bets and when it came to race eight at Flemington on Saturday the lasers in the mineshaft all pointed to the same horse - Jungle Jim.
There are others in form and others with promise but none with a combination of the two to match Jungle Jim.
Was Jim fortunate to see off Sigh on New Year's Day? Perhaps. But he did put up a strong number from the front and the big gap back to third goes a long way to confirming this as a solid piece of form. A piece of form that stands above what the others are likely to match in a race that lacks a Sigh.
The 7/2 on offer is a few rolls bigger than the price that the underground super computer in the Melbourne Mail Mineshaft expected to find and so it is taken.
Another favourite that isn't favourite comes up in race three where Barretta is tipped to snap a frustrating run of outs.
That run has slipped out to seven since he made a winning start to his career in Australia but he has been set some tasks in that time, overplaying some wide draws (something that annoys the army of quants in the mineshaft no end) and copping some slow tempos that haven't given him a chance to really muscle up.
That was the case last time when he was allowed to settle closer but the pace was farcical and he conceded first run to the two in front of him. He was beaten again but it was the best of Barretta since that latest win and once again he walked away looking sure to have more to offer in a more honest scenario.
He's a good chance of getting that on Saturday, a big field surely giving us something like a true test, and given that each way prices are worth taking.
THE MELBOURNE MAIL
Bet Of The Day: Race 8 #6 Jungle Jim @ $4.50
Each Way Play: Race 3 #6 Barretta @ $8.50