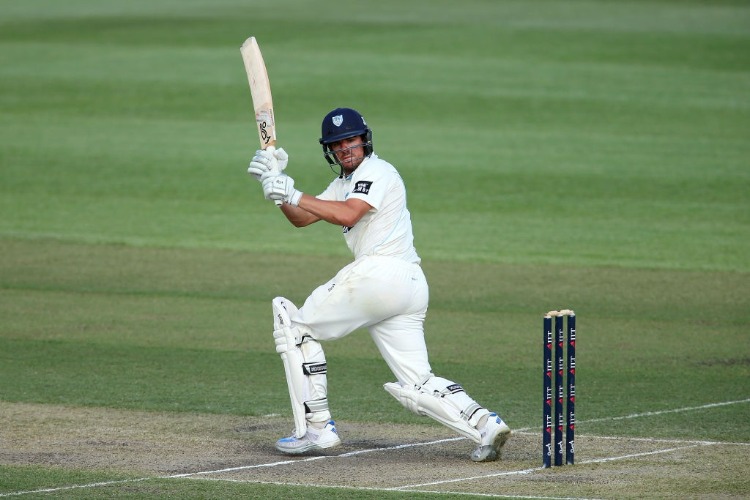 NSW's failure to bowl out South Australia on a flat Karen Rolton Oval wicket in Adelaide has ensured the traditional Sheffield Shield heavyweights completed a 10-match season winless for the first time.
NSW set South Australia a challenging 386 from 87 overs for victory, but South Australia's middle-order looked relatively comfortable after deciding to put up shutters and play for a draw.
South Australia ended the day at 7-290, seemingly giving up the chase with 15 overs remaining.
With five draws and five defeats, NSW completed their first season without a win since 1939 when the competition featured just six matches.
Even finishing bottom is relatively rare for NSW with this year's wooden spoon their first for 14 years, and just the fifth in the past 45 years since Tasmania joined the competition.
South Australia looked capable of victory at 3-160 and 47 overs remaining.
Daniel Drew scored 84 and captain Jake Lehmann hit a rapid-fire 74 before NSW swung the contest back in their favour.
"I'm really happy with our attitude and commitment in trying to force a result on a wicket like that," NSW captain Moises Henriques said.
"I think both teams played some pretty decent cricket over the four days."
Assured of the wooden spoon before the match, NSW made numerous changes to their side, even dropping captain Kuris Patterson.
There were strong showings from two debutants, while rookie Ryan Hackney posted 102 early on day four before the visitors declared at 3(dec)-247.
"It was really encouraging to see a couple of our debutants doing really well," Henriques said.
South Australia finished fourth after coming last in each of the past five seasons.
"I think there is definitely improvement since last year. We have played in a One-Day final - we have won a couple of (Shield) games this year, and we have been in better positions to win games," new Redbacks' skipper Jake Lehmann said.
"The next step is to cash in on those day three and four aspects of the game, and probably play a little bit more positively as a team."