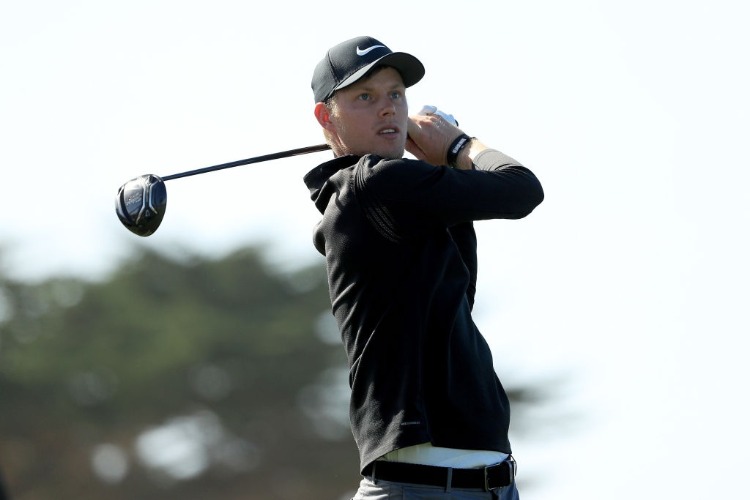 Cam Davis has used an Australian sandbelt strategy to open his PGA Tour year in promising style at the Sony Open.
Davis won Geoff Oglivy's Sandbelt Invitational at Peninsula Kingswood last month and says he employed a similar blueprint to fire a four-under-par 66 to be the leading Australian after the first round in Hawaii.
He sits two shots from the leading group of Jordan Spieth, Chris Kirk and Taylor Montgomerie.
"I got a little bit of confidence (in Australia)," Davis said.
"The last event I played was the Sandbelt Invitational, Geoff Ogilvy's event, and that was all on firm and fast golf courses.
"And with (this) course being as firm and fast as it is off the tee, I think it helped with getting some practice in with some nice low chasing shots with the 3-iron and 3-wood."
Davis carded two eagles, two birdies and two bogeys to sit in a share of 11th place at the Waialae Country Club in Honolulu.
"(It's) actually very similar to the way I played the sandbelt-style golf in Melbourne," the 2017 Australian Open champion said.
"You got to be really strategic instead of overpowering."
Compatriot Aaron Baddeley (67) is a shot behind Davis to be in a tie for 22nd while Adam Scott opened with a one-under 69 for a share of 53rd.
Jordan Spieth played about the way he expected, another sign of growing confidence in his game, as he opened with a six-under 64.
The American ended nearly four years without a victory when he won the Texas Open in 2021, and then added another win at Hilton Head last year.
Missing on this day was the slow swing rehearsal to ingrain the changes he made to his swing.
His key word is freedom, and it sure looked that way at Waialae.
He had three birdies in a four-hole stretch around the turn, and outside of his lone bogey on 13th, his only disappointment was having to settle for par on his final hole at the par-5 ninth.
If there was a shot that stood out to Spieth, it was his drive on the 426-yard 12th hole that rolled along the dry turf and finished 83 yards away.
It wasn't so much the distance, that left him a lob wedge to 12 feet for birdie, but the swing.
"I call it 'in front of fade,' meaning just my sequence was fantastic. It was on plane. It was just exactly what I've been working toward," Spieth said.
"And I just hit this five-yard fade that held the wind up the middle of the fairway.
"When I hit that shot I walked off saying, 'this could be a really good day if I keep pressing how that just felt.'"
- with AP