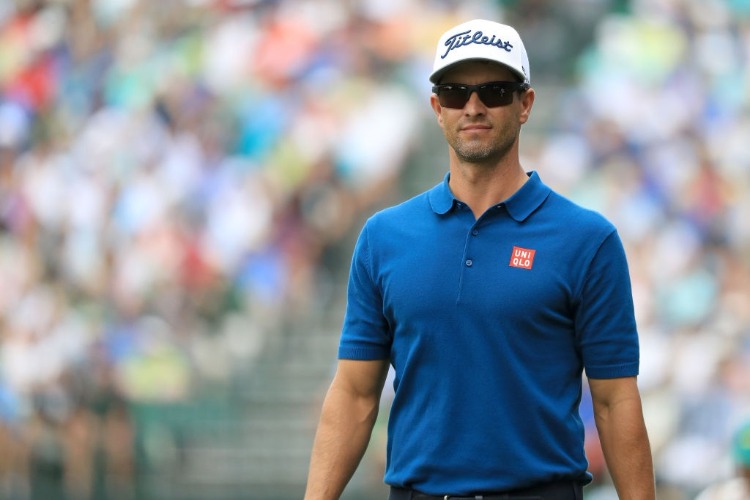 Tiger Woods may be centre stage but Adam Scott also hopes to play a major role as the PGA Tour returns to the famed Riviera Country Club for one of the glitziest events of the season.
Scott is chasing a third victory at the Genesis Invitational in Los Angeles, where Woods is fittingly teeing up in his first non-major PGA Tour event since almost losing a leg in a nearby car accident in February, 2021.
Riviera has been a playground for Hollywood stars for decades, with Walt Disney and Dean Martin among the legendary former members of the club where Humphrey Bogart is said to have stood beneath a sycamore tree on the 12th hole to watch Ben Hogan and the like back in the day.
But Woods insists he'll be competing, not merely acting as tournament host for his charity foundation, when the 15-times major winner makes his much-anticipated comeback on Friday (AEST).
"I'm excited to go out there and compete and play with these guys. And I would not have put myself out here if I didn't think I could beat these guys and win the event," Woods said.
"That's my mentality. If I wasn't ready to win at this level - I am very rusty - but I've come off a rusty situation before and I've done well and I've had to utilise a lot of those tactics in practice in build-up.
"Plus, also I know this golf course. I know I haven't had a lot of success on this golf course, but I knew what to practice for, shots to hit at home getting ready."
The 47-year-old former world No.1 hasn't played a tournament since hobbling around and missing the cut at last year's British Open at St Andrews.
"As far as the recovery, it's more my ankle, whether I can recover from day to day," he said.
"The leg is better than it was last year, but it's my ankle.
"So being able to have it recover from day to day and meanwhile still stress it but have the recovery and also have the strength development at the same time, it's been an intricate little balance.
"But it's gotten so much better the last couple months."
Scott's 15th and most recent PGA Tour win came at Riviera three years ago, after he also claimed the trophy in 2005 in a weather-marred tournament reduced to 36 holes.
"I love this place. I love coming back to Riviera. It's my favourite stop on tour," Scott said.
"To win with incredible fields, an amazing atmosphere out here, its a special memory for me.
"The course is fantastic every year and good feelings for me around this place, especially out on the golf course.
"I'm very familiar with it and looking to kind of get my season going here this week."
The countdown is on to the 10th anniversary of Scott's 2013 Masters triumph, with just six weeks to go before the season's first major.
While Scott enjoys a lifetime invitation to Augusta National, fellow Australians Jason Day, Lucas Herbert and Cam Davis are all playing this week with hopes of snaring a coveted Masters ticket.
The trio need a win or to be in the world's top 50 on April 2 to secure a Masters berth, and strong finishes at the Genesis Invitational are vital.
Herbert is presently inside the cut at world No.47, with Day (57th) and Davis (94th) needing to make up ground.