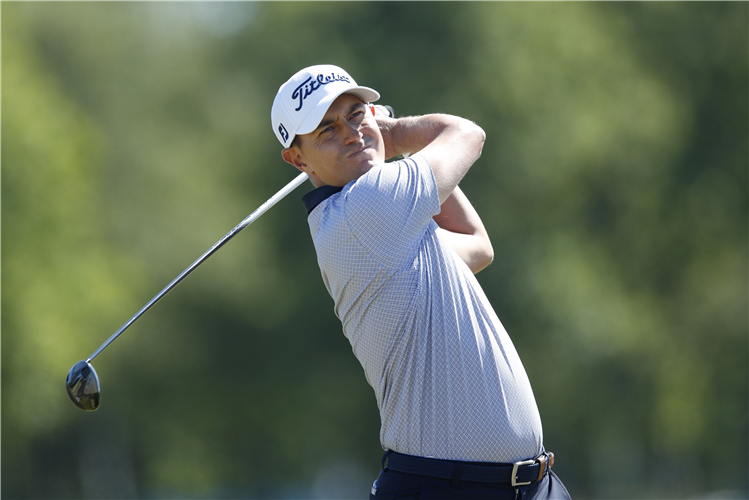 The lure of a British Open berth has drawn DP World Tour regular Jason Scrivener back to the PGA Tour of Australasia's all-important New Zealand Open.
Co-sanctioned by the Asian Tour and played in partnership with the Japan Golf Tour, the 102nd NZ Open offers $NZ1.65 million ($A1.52m) in prize money.
But money cannot buy an Open start at Royal Liverpool in July, and it is the opportunity to earn quadruple the usual Order of Merit (OOM) points that Scrivener and his rivals are hunting at the breathtaking Millbrook Resort in Queenstown.
The Order of Merit winner will snare that Open spot, with the runner-up and third-place getter also securing a DP World Tour card, which Scrivener already owns.
The 33-year-old covets more major championship starts and says that is why he has made the trek from Europe to New Zealand for this week's event, which starts on Thursday.
With 20 top-10 finishes in Europe, the Cape Town-born talent wants to take his game to the next level.
"That's a big carrot for me. To try and play in the big events," Scrivener said.
"(I'm) looking to play some big events. I've probably under-achieved. I've had a solid career in Europe so far, probably could have won a couple of times.
"But I feel like definitely the next few years can be my best years. My best golf's ahead of me."
Scrivener has only played two Australasian PGA Tour events this season, but sits 10th in the OOM standings after being runner-up to Cameron Smith at the Australian PGA Championship and tied for 18th at the Australian Open.
He could conceivably jump to the top of the standings, with 760 points on offer to the winner.
With two wins this summer, David Micheluzzi (979.95) leads ahead of Smith (772.76) and Andrew Martin (652.13).
But with Smith, fifth-placed Min Woo Lee and seventh-placed Adam Scott already exempt for the British Open, Scrivener (401.34) has much to play for.
As do the likes of Gippsland Super 6 winner Tom Power Horan (483.15), WA Open champion Deyen Lawson (446.46), TPS Hunter Valley winner Brett Coletta (408.76) and Vic Open champion and 2017 NZ Open champion Michael Hendry (401.93) who also have the chance to snatch one of the top three spots.
Two-time champion Brad Kennedy is back to defend the title he won in 2020, one of six former winners in the field.