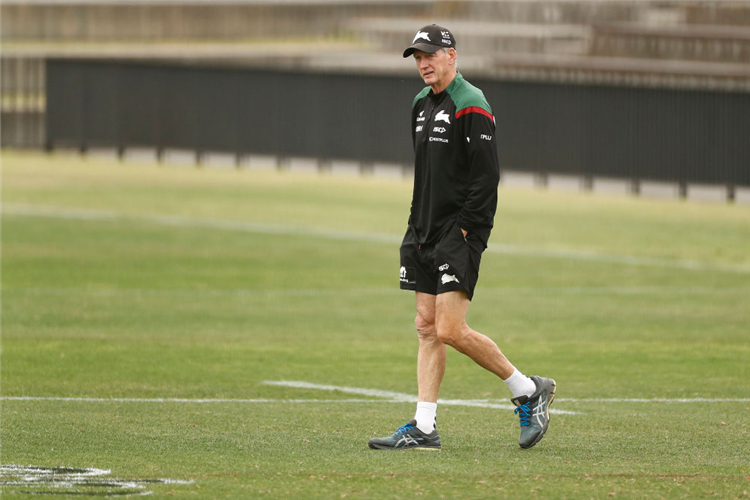 The son also rises.
For new Dolphins recruit Oliver Gildart - the offspring of decorated former Wigan star Ian Gildart - that is his burning desire for the 2023 NRL season after experiencing his most difficult year in footy.
After a successful career at English club Wigan the 26-year-old centre played eight games for the Wests Tigers and two for the Roosters last year before joining his former England coach Wayne Bennett at the Dolphins.
Gildart, who won two Super League titles and the World Club Challenge with Wigan, said his stint at last year's wooden spooners the Tigers was his biggest challenge yet.
"I played eight games at the Tigers but it didn't work out the way we planned it," he told AAP.
"That was the toughest period in my career, mentally more than anything.
"I was on the other side of the world with no family, no friends and no support really. That was pretty hard.
"Usually my old man is someone I turn to. You can FaceTime but it is not the same as a one-on-one conversation.
"I kept my head down and tried to be the best player I could ... went to the Roosters and learned a lot.
"I've come to the Dolphins for a new start and I am ready to rip in."
Bennett was the drawcard for Gildart after previously coaching the player for England and Great Britain in 2018 and 2019.
"I felt like Wayne understood me as a player and he developed my game. To have the chance to work with him again is special," Gildart said of the Dolphins mentor.
"I spent seven or eight seasons at Wigan and I've had three NRL clubs here in the space of a year-and-a-half but I came to Australia to challenge myself.
"I could have gone back to Super League (last year) but I want to give it a real good crack.
"I am not the complete article. I want to be the best player I can be."
Gildart feels "lucky" to share a Wigan legacy with his father, who won every trophy going with the champion sides of the early to mid-1990s.
"We were the first father and son to ever win the World Club Challenge and they are cool bits of history I am proud of," he said.
"We always ring each other or speak after my games and do a review.
"He is my biggest fan and will be my biggest critic if he needs to be. We have a great relationship."