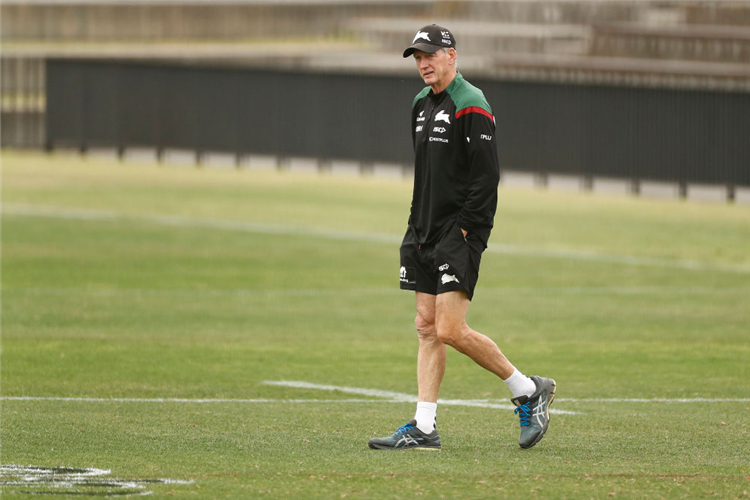 When Euan Aitken was a 15-year-old he received a tip from his new Dolphins coach Wayne Bennett to stay a centre and not dabble in back-row play.
That conversation has proven prophetic in a way because Aitken, now 27, is back training in the centres under Bennett at the Dolphins after playing the entire 2022 NRL season at the New Zealand Warriors in the second row, where he was player of the year.
Aitken recalled a conversation he had with Bennett in 2011 when he was an up-and-comer in the St George Illawarra system.
"He was still head coach there and all he told me to do was play a bit of basketball around footy and to stay in the centres, because I was playing a bit of back row and centres," Aitken said with a grin.
Most Dolphins players have a humorous tale to tell about their recent recruitment by Bennett, and Aitken is no different.
He had called Bennett about the position he wanted to play, but the coach hadn't saved his phone number.
"He said, 'You want to play right centre?', but he was asking me rhetorically because he didn't know who was speaking," Aitken said.
"I was like, 'Yeah, I want to play right centre.' Then he goes, 'Who am I speaking to?' Once he knew who, we had a couple of good phone calls. Wayne is going to be good for me this year."
Aitken spent last season based at Redcliffe with the New Zealand Warriors, so the transition to the Dolphins on a two-year deal after securing a release from the final year of his Warriors contract was seamless.
Moving to New Zealand for the newly married Aitken was not going to suit his personal situation, and there was the lure of Bennett, who he thought would get the best out of him.
Aitken is a strong defender and line runner and was touted in 2018 as a NSW Origin chance at centre after a stellar display for the Dragons, where he got the better of former South Sydney superstar Greg Inglis in one memorable display.
"I had a chat to Wayne and (centre) is where he wanted me to have a crack and where he thought it would probably be best for the team. I am excited to be back there," Aitken said.
"It is going to be a good challenge for me because there is obviously a lot of competition for spots in this backline.
"The short-term mission is to get that round one game against the Roosters, play centre and hopefully get a win against them at Suncorp Stadium."