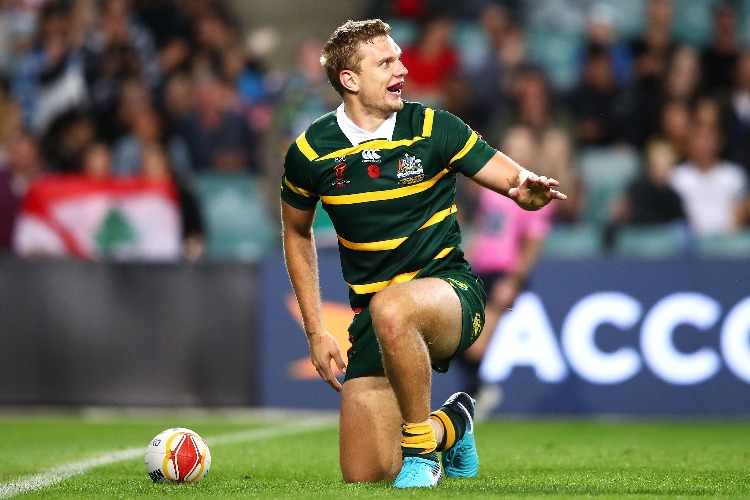 Manly physio Andrew Lowndes says Tom Trbojevic's time in the United States can assist the whole club, as the superstar fullback reaches the halfway point of his stint with reconditioning specialist Bill Knowles.
Trbojevic remains on track to play in the Sea Eagles' NRL opener against Canterbury on March 4, three months after suffering his latest hamstring setback during pre-season training.
The 26-year-old - restricted to 44 games in the past four seasons - travelled to Philadelphia with the target of rewiring the way he moves to put less stress on his body.
But Lowndes insists the trip can bring benefits for all Manly players.
The physio has travelled with Trbojevic to oversee the fullback's 20 sessions with renowned expert Knowles, and is on his own fact-finding mission.
"The amount of information from an expert like this is reasonably overwhelming," Lowndes said.
"I'm taking notes in every session and then I come back at night and summarise it all.
"Practical examples, and how we can implement from a team perspective, benefit everyone."
Lowndes said Trbojevic had taken well to drills around movement patterns in the pool and the gym.
"We have had some really involved discussions between Tom, myself and Bill," Lowndes said.
"And even understanding Bill's philosophy on where he is trying to take Tom, the bigger picture.
"It's not hamstring-centric, it's very much athletically performing at your best focus. Just replicating position time and time again.
"He won't let Tom drop a drill until he has nailed it. Then we progress to the next level and the mechanics become more detailed.
"What we're seeing out of Tom is a more exciting expression of an athlete."
Trbojevic's fitness is crucial to Manly's season.
When he was injury-free and at his best in 2021, the Sea Eagles rode into the NRL's top four on the back of one of the best individual seasons of the modern era.
With Trbojevic in their team since 2019 they have won 68 per cent of games. Without him, that figure drops to 34 per cent.
"Tom is an integral part of our team. He is one of our leaders and is one of the best players in the NRL," new coach Anthony Seibold said.
"The more Tom plays for Manly, the more opportunity we feel as though we can have success this season.
"Tom knows that he is doing the work not just for the short term but for the longer term."