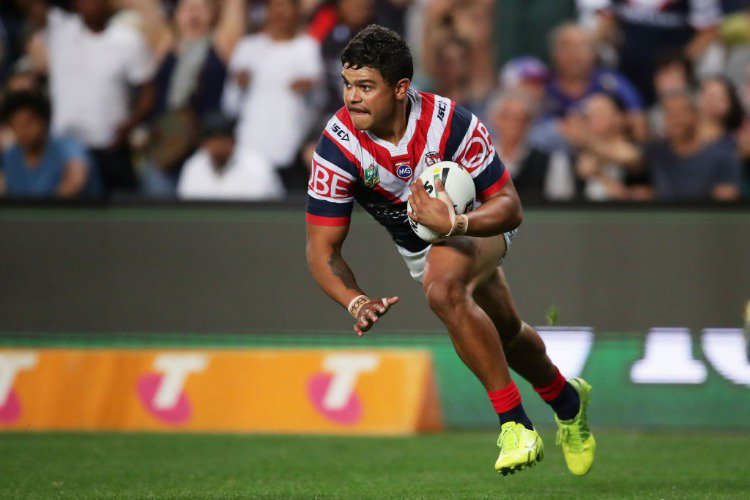 Latrell Mitchell and Jack Wighton have spoken for the first time since their arrest in Canberra, and both have apologised for their behaviour and spoken of the lessons learned ahead of the All Stars clash on Saturday.
Wighton said "we've got to be better" while Mitchell said "it is not what we want ahead of the NRL season".
The Indigenous All Stars duo were in Rotorua and speaking to travelling media, two days after the pair were arrested in the early hours of Sunday in the national capital after what's been described as a light-hearted wrestle between the close friends, who had been celebrating Wighton's 30th birthday with others.
Mitchell, 25, was charged with resisting a public official, fighting in a public place and failing to comply with an exclusion direction, while Wighton was charged with fighting in a public place and failing to comply with an exclusion direction.
The NRL integrity unit is only expected to hand down sanctions once court proceedings have been finalised, with the pair set to front a magistrate court later this month.
It means they are both free to play against the Maori All Stars in Rotorua.
Wighton said the lesson he learned, after the pair spent a night in a police cell, surrounded "putting yourself in vulnerable positions".
"Knowing when to go home I guess," he said.
"If we weren't on the town, it doesn't happen. We've got to be smarter than that. I've got to be smarter. I am older than Latrell and should have probably taken responsibility earlier and not let us go to town."
Mitchell said the South Sydney Rabbitohs had been supportive.
"I just want to say sorry to them because obviously it is not what we want ahead of the NRL season," he said.
"It is not what anyone wants. I just want this game to be as clean as possible, play the game with so much passion and I want to keep that off-field as well."
Mitchell was on a booze ban last year to get himself in the best shape. When asked whether he would go on one again he mentioned "thinking about more moderation with drinking", but said he wouldn't change for anybody.
"Anybody that knows me knows who Latrell Mitchell is and that's all that matters," he said.
The superstar duo were among Indigenous teammates and Maori All Stars players formally welcomed at a marae ceremony in Rotorua and put through their paces in training for the first time on Tuesday.
Wighton and Mitchell were reluctant to comment on the events of the evening they were arrested, but both players were clear about their determination to play in the All Stars game.
"I don't want take the focus away from this week and what we are trying to achieve and play this special game," Mitchell said.
"There are a lot of elements that go into it, mental health ... and being around my brothers, having a laugh and getting back to being me again and really enjoying that aspect of being culturally proud.
"I love Jacky. Me and him are cousins. We are both happy to be here and play and we can't wait to focus on the week."
Wighton said it would have been "unfair to the fans and everyone else if we'd pulled out through our selfish behaviours".