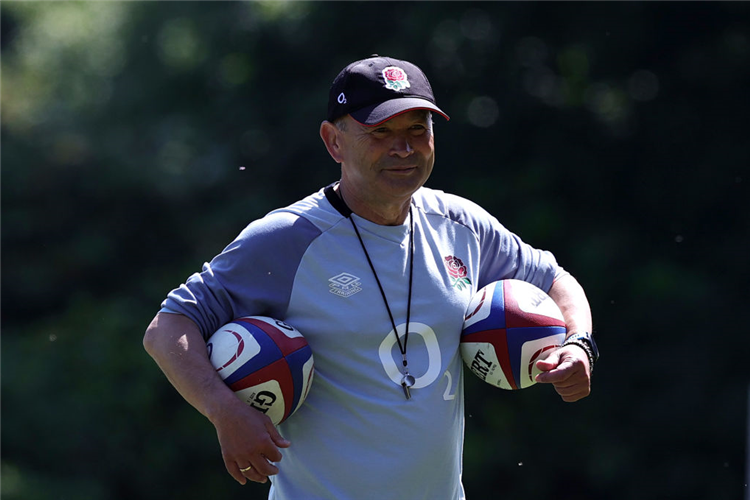 Eddie Jones will decide on a captain that best suits his coaching to lead the Wallabies at the Rugby World Cup.
He has also explained how he'll rid the side of the discipline errors that contributed to them dropping as low as No.8 in the world, adamant he's a better coach than when last in charge of the Australian team nearly 20 years ago.
James Slipper led the side last year, even after long-time skipper Michael Hooper's return from personal leave.
But Jones, who will arrive in the country later this month to begin on a five-year deal, didn't guarantee either of them the job.
"Whenever you change coaches or change the team environment, as what's happened, the captaincy becomes even more important," Jones said.
"So we need someone who can quickly galvanise the troops (and) work closely with me, because every captain and every coach combination is different.
"So the right captain for a particular coach is not necessarily the right captain for another coach.
"I have just got to walk the floor initially.
"I have started having some preliminary phone calls, talks to the players and then we will make hopefully an educated decision."
The Wallabies' concession of cheap penalties was one of the daggers that led to Dave Rennie's early exit.
Jones has been an open critic of Test rugby's growing reliance on the television match official, adamant that contributes to players' perceived ill-discipline.
"They've got a bloke in the grandstand telling them what to do a lot," he said of referees.
"We've got to get our players to understand that whatever the referee wants for that day we've got to play to.
"And that will come through how we can create a training environment to educate the players to do that.
"None of the players want to make bad decisions, none of the players want to give away penalties, but maybe then they'll just understand the situation at the moment."
Jones' Wallabies lost the World Cup final in 2003 and since then he's had success with Japan in 2015 and led England past the All Blacks into the 2019 decider.
"When you go in there when you're younger and you think you know everything, the second time around you've been around the traps a bit and you've picked up some experience and maybe you pick up the wind of what's needed quicker," Jones said of his return.