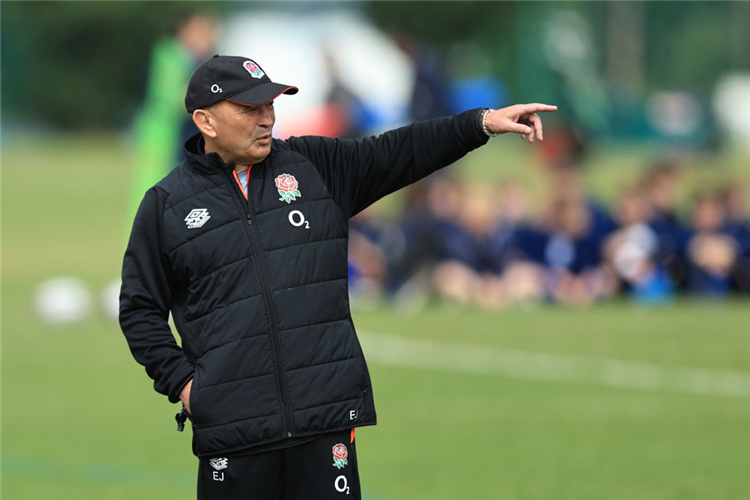 Australia's stand-in rugby sevens captain Henry Hutchison hopes his format of the game can help Eddie Jones lure the NRL's best young talent with the temptation of Olympic gold.
Jones has made no secret of his desire to poach from rugby league since last week's return as Wallabies coach, with Joseph Suaalii expected to be the chief target.
The sevens format has in the past been used as a developmental tool for Rugby Australia, with the likes of Bernard Foley and Tate McDermott previously featuring in the World Series.
Fast-paced and more open than 15-a-side, the product will be on show in Sydney this weekend for the first time since before the pandemic in 2020.
Rugby has not been able to attract any top-tier NRL talent through the sevens program in recent years, with the likes of Lachlan Miller going the other way to Cronulla.
But Hutchison said he hoped sevens could help entice the likes of Sydney Roosters young gun Suaalii across.
"Definitely (it could be a lure)," Hutchison said when asked.
"Rugby Australia are doing a really good job to get the pillars all working together so it's not XVs, sevens, women's sevens and Wallaroos.
"We are trying to get one big happy family.
"So whatever talent Eddie looks to be bringing in from rugby league or overseas, I am sure they will have that opportunity to put their hand up if they would like to play in the sevens jersey."
Hutchison said he had not see much of 19-year-old Suaalii, but had no doubt he could be a star in the free-flowing sevens format.
"He is very good. So I am sure he would not be too bad (in sevens)."
Australia already have a cross-sport convert in their ranks for this weekend at Allianz Stadium, with Trae Williams to feature with regular captain Nick Malouf still out.
Dubbed the Quadzilla, the former sprinter opted against a return to athletics after missing selection in the sevens squad for the Tokyo Olympics.
His chance has come in the past two events, impressing despite defending-champion Australia's drop to seventh in the rankings.
"With every tournament he gets better and grows as a footy player," Hutchison said.
"With his electric speed he is a massive point of difference for our team. The more exposure he gets on the circuit, the better he is going to be.
"Sevens is a really niche sport, it takes exposure at the top level to become comfortable on the circuit and he is getting that at the moment."
Australia will play Great Britain in the men's opener on Friday afternoon, before their other pool games against Canada and Hamilton champions Argentina on Saturday.