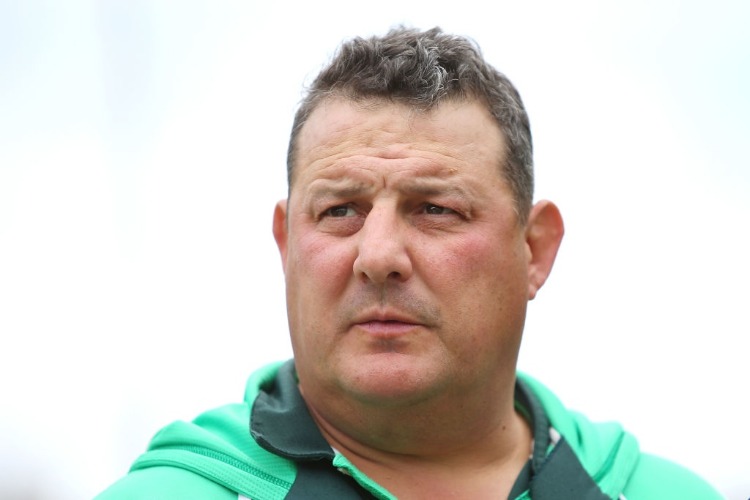 Australia's men's and women's sevens rugby teams are looking for a tournament win on home soil at the Sydney Sevens to boost their hopes of direct qualification for the Paris Olympics.
Only the top four from the 2022/23 World Series qualify directly, and the men's competition in particular is extremely close after four rounds, with just 11 points separating leaders New Zealand from seventh-placed Australia.
Defending champions Australia dropped two places after finishing fifth In Hamilton last week.
"It's so tough, we've had four tournaments, four (different) winners, (nine) teams have won medals over four rounds, there's no soft games," Australian men's coach John Manenti said.
"You've got to be on song every game, and if you're off a bit you are in a dogfight."
The Australian women, who are also defending World Series champions, are second in the standings and have a 20-point buffer to fifth-placed France.
They are four points behind New Zealand and four ahead of the third-placed United States, who beat them in the semi-finals in Hamilton.
The Australians start their campaign at Sydney's Allianz Stadium against the much lower-ranked Brazil and Spain on Friday, then face fourth-placed Ireland on Saturday.
The men start their pool campaign on Friday against Great Britain, who they lost to in Cape Town last month, but defeated in Hamilton last week.
On Saturday they face Canada in the morning, then finish off in the afternoon against Argentina, who won the Hamilton leg of the series.
The Australian men won the opening leg of the series, but didn't place In the top four of any of the three following tournaments, with squad stalwart Maurice Longbottom declaring it was "super important" for them to get back into a medal game in Sydney.
"Its important for us to bounce back this weekend, and no better place to do it than at home," Longbottom said.
Manenti made one change to his squad, with Darby Lancaster replacing Trae Williams.
Women's coach Tim Walsh named an unchanged squad.
Neither Longbottom nor women's co-captain Demi Hayes was concerned that playing a World Series tournament at home for the first time in three years would put any pressure on their teams.
"I think there's nothing better than playing at home in front of a crowd with that little bit of pressure," Hayes said.
"There's nothing better than having this kind of practice tournament at home in preparation for Paris.
"I think we're disappointed with our performance in New Zealand.
"There's plenty we can take away (from the US defeat). We're a very fast, speed-based team, so we want that up-tempo game that they didn't give us."
The top eight teams face off in quarter-finals on Saturday, with the semi-finals, finals and other classification marches on Sunday.