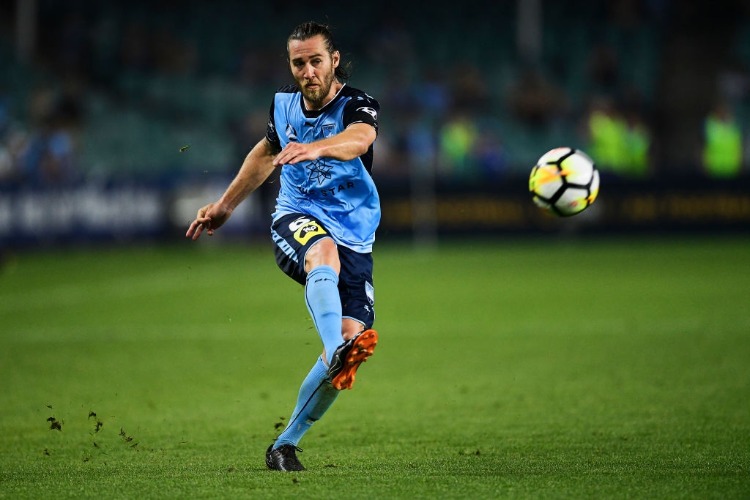 Melbourne Victory skipper Josh Brillante says the fallout from the violent derby with Melbourne City can't be used as a factor in explaining their mid-season slump.
Victory have failed to win a game since last month's abandoned match with City and are stuck at the bottom of the A-League Men table following last Thursday's loss to Sydney FC.
"It's not great, what happened," Brillante said, when asked about the aftermath of the derby.
"But we've moved on from that and we have kept working hard, we've tried to focus on the football side of things.
"It's not been an easy time for us, but football is like that, sometimes you go through good phases and bad, we just have to work hard and look forward."
Brillante says the thing which stings his side most is the fact they know they have the quality to be challenging at the top end of the table.
Last season they finished second on the ladder and won the FFA Cup in Tony Popovic's first year as coach.
Victory face Wellington Phoenix at AAMI Park on Friday where a win would give some semblance of hope that their season is salvageable.
"I have and I know others who have been in environments where they feel it's not working, but we have the quality in the team," Brillante said.
"We're training so well and it's just not working in the games at the moment - I think that's what's been so frustrating for us.
"We're trying to keep that positivity around and all you need is one little thing to change and then I think we might hit our form."