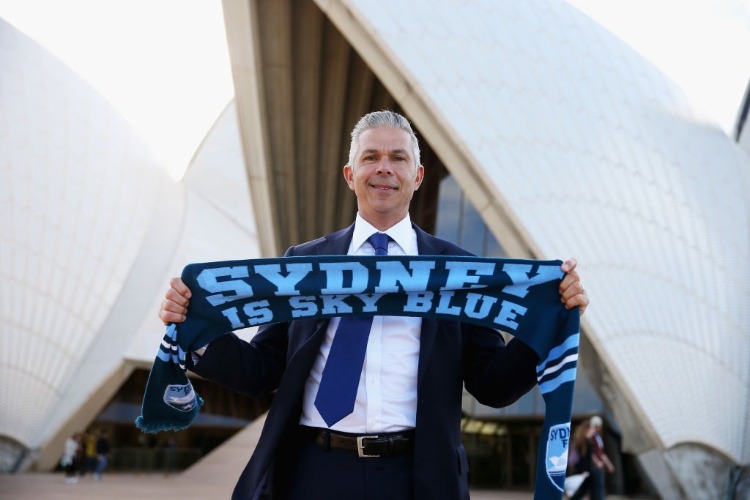 It would take the most gifted of writers to craft a script as rich as the one that has set the scene for the third and final Sydney derby of the A-League Men season.
Western Sydney Wanderers head east to Allianz Stadium on Saturday aiming to put a dent in Sydney FC's finals hopes and solidify their own grip on a spot in the top six.
The scene couldn't have been better set - it's 1-1 across the first two derbies and the bad blood continues to flow.
The first act announced the return of the Wanderers as a genuine force in this league as Marko Rudan's side engineered a 1-0 win.
The fact it was the first derby at Sydney's newly-rebuilt home gave it some added zest, and the Sky Blues didn't take kindly to how bullishly the Wanderers celebrated.
"You can celebrate, but do it with class," quipped Sydney coach Steve Corica last month after his side snatched a 1-0 win away to the Wanderers in the second derby of the season.
Wanderers striker Brandon Borrello branded Sydney "bang average" after last month's meeting but the real fuel to Saturday's game came when Corica and Rudan were involved in a furious post-game spat.
"You don't see that side of him (Corica) very often," Sydney defender James Donachie told AAP.
"If you do see him like that then something has definitely happened.
"The fact he can (usually) keep himself calm is a credit to him, he played at a high level where you have to have that fight about you."
The sub-plot between the two managers is fascinating.
Given the way last month's derby ended, it would be foolish to think they are regularly catching up for coffee and neither showed up for a joint press conference this week.
Rudan was irked by Sydney's gamesmanship and time-wasting in last month's derby.
Corica, who is usually reserved, clapped back and branded his former teammate a "sore loser".
"You can call me a sore loser too if you want but I'm never going to be happy (with losing)," Borrello told AAP.
"I don't like that feeling, we're put on a pitch to win.
"People want to see that you care about these games, nowadays people go on Instagram after a loss and say, 'Oh, good game but we lost'... the boss isn't like that at all."
Rudan has his critics but there is no knocking how he has re-energised a club that was a mess after Carl Robinson's exit last year.
A win in the derby would have them on the cusp of a first finals appearance in six years.
"We have a picture of former players on the wall in our lunch room," said Wanderers captain Marcelo.
"When I arrived I said I wanted to make my own history and put my picture up there.
"We're not here to be eighth, we're here to make finals."