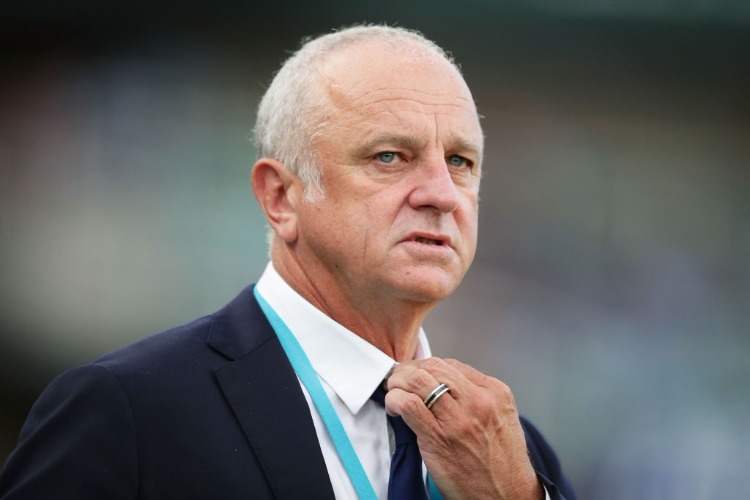 As the frontman of the Socceroos, Graham Arnold doesn't want Australia's homecoming fixtures to be a greatest hits tour but rather an exciting playlist of potential new chart toppers.
Arnold's men face Ecuador on Friday at Sydney's CommBank Stadium before heading to Melbourne for a rematch next Tuesday.
These are Australia's first games since the narrow round-of-16 loss to eventual World Cup winners Argentina, and Arnold is keen to use the performances in Qatar as a springboard for next year's Asian Cup and the 2026 World Cup.
That achievement last year - and the strong crop of young players bursting through into the national team set-up in the last 18 months - has fans, players and Arnold believing a new golden generation is emerging.
"We have the right to be excited," Arnold said.
"I think the age group for me that has always been (important) is around 18 and 23, if you get through that well and are playing at a good level you'll reach great heights."
Arnold has cast his eye towards the future with 14 players named in this week's squad aged 24 or under, with only two (Riley McGree and Harry Souttar) boasting more than 10 caps.
Nine of that 14 are playing in Europe and it's hard to imagine the remaining five - Marco Tilio, Aiden O'Neill, Jordan Bos, Joe Gauci and 17-year-old wonderkid Nestory Irankunda - won't be departing A-League Men soon.
It's a tantalising prospect to imagine where all 14 of those players, including Garang Kuol, Manchester City prospect Alex Robertson and Hearts defender Kye Rowles, will be when the 2026 World Cup in North America rolls around.
"Four years is such a long time in football," said defender Souttar, who was Australia's standout performer at the World Cup.
"For this next campaign, I'm sure they're going to grow with their clubs and with the national team and again there will be youngsters coming through behind them as well."
There are others yet to win senior selection such as Western Sydney's Calem Nieuwenhof, Western United forward Noah Botic and Alou Koul, who could come to the fore over the next four-year cycle.
It all augurs well for Arnold, who is keen to keep hitting the high notes.
"It's the reason I stayed on," Arnold said.
"I truly believe that with the kids coming through and the experienced players at a good age we've got a good blend of players.
"It's about giving them an opportunity over the next six months.
"I truly believe in these boys and it's now about doing more than what we did last time (at the World Cup)."