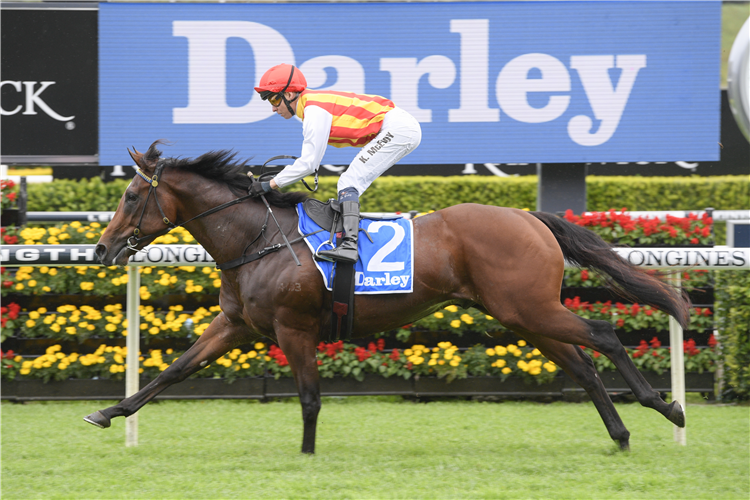 History tells us to be wary of placing too much emphasis on juvenile form in non-stakes events once the main game for the season is over.

What sometimes looks to be a very promising emerging three-year-old, based on back end of the season juvenile form, where the fields are light and the races run on differing track conditions, can prove a bookie's delight in the Spring.

So how does the latest candidate Peltzer rate under these conditions? Is he a false dawn, making hay while the sun doesn't shine, or has he got the substance to develop into one of the leading three-year-olds next season?

Timeform's consistent methods of assessing thoroughbreds provides the lens through which to view the merit of Peltzer's performances, who remains unbeaten after three starts, the most recent at Randwick last Saturday where he easily accounted for five rivals over 1300m on a heavy racing surface.

Timeform assessed Peltzer's performance as 109+ with the '+' there to say that the performance is most likely better than the bare form, and by at least a few pounds.

At his previous run, Peltzer ran to a Timeform rating of 102 in a field of nine over 1200m at Randwick on soft ground and on debut at Kembla Grange on a good track he ran to 90. That's rapid development, with each run above average for the respective class, and all were backed up by depth against the clock.

Estimating further progress is more art than science, largely leaning on intuition. Intuition is pattern recognition. With that in mind, we conduct a search for patterrns and profiles similar to that of Peltzez over the last five years. That search uncovers Kementari and The Autumn Sun who both won a similar Randwick race in the May of their juvenile season, rating 111 and 108 respectively.

Both those gallopers went on at three to win in Group 1 company with Timeform ratings of 125 and 126 respectively.

So on that comparison, Peltzer sits posied with plenty of upside. A high mark awaits should he follow their improvement patterns.

However as other historical examples show, not all late blooming juveniles make the same transition. A search also uncovers Drago.... A 110 rated two-year-old who won an 1800m handicap in May and ended his career in a Corowa 55. He did run well, and slightly better that 110, in early spring features, but largely goes down as a disappointment for those with a similar profile to Peltzer.

But Peltzer does have similar attributes to the aforementioned pair – lightly raced, dominant winners and in strong stables with a proven record of developing young gallopers as they mature.
So while Peltzer might sit just 14th on the overall Timeform 2YO Leader Board at Season's end some 13 pounds astern of the top rated youngster in Farnam (122), and less to Tagaloa (117), Hanseatic (116) and King's legacy (116), don't be surprised if they are rated much closer at the end of their three-year-old season.