Type atleast three letters to find.
Eskimo Prince Stakes
Australia | FEATURE RACE GUIDE
History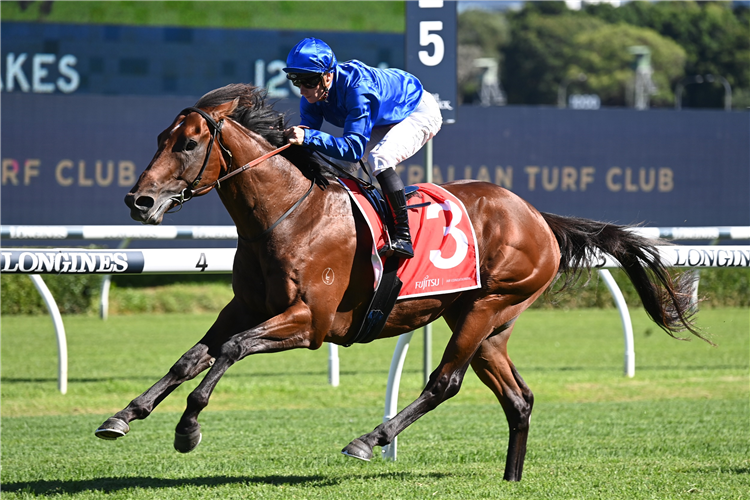 The Eskimo Prince Stakes is a Group 3 race for three year olds conducted by the Australian Turf Club at Randwick.
The Eskimo Prince Stakes was first run in 1984 and was won by Run Ashore. It has been run at four of Sydney's racecourses.
The Eskimo Prince Stakes is run over 1200m under Set Weights And Penalties conditions. It was worth $200,000 in 2023.
Originally a Listed race, it became a Group 3 from 2015 onwards.
The race is named after the winner of the 1964 Golden Slipper among other feature events.
The Eskimo Prince Stakes has been variously run at Randwick, Rosehill and Warwick Farm.
This is the first of the lead ups to the Guineas races and all the three year old features of the Autumn.
Kementari kicked off his excellent Autumn which included a G1 win and placing by winning at Warwick Farm.
In winning in 2022, Paulele took his Randwick record at the time to five runs for five wins.
The 2020 Eskimo Prince Stakes was lost due to being washed out.
Notable winners of the Eskimo Prince Stakes include Sir Laurence (1990), Quick Flick (1996), Red Hannigan (2002), Spark Of Life (2004), Snippetson (2005), Absolutelyfabulous (2007), El Roca (2014), Spill The Beans (2016), Kementari (2018), Paulele (2022) and Aft Cabin (2023).
The 2023 Eskimo Prince Stakes was won by Aft Cabin from Zou Tiger and Communist.

Previous Eskimo Prince Stakes Winners
Related News