Type atleast three letters to find.
Hawkesbury Gold Cup
Australia | FEATURE RACE GUIDE
History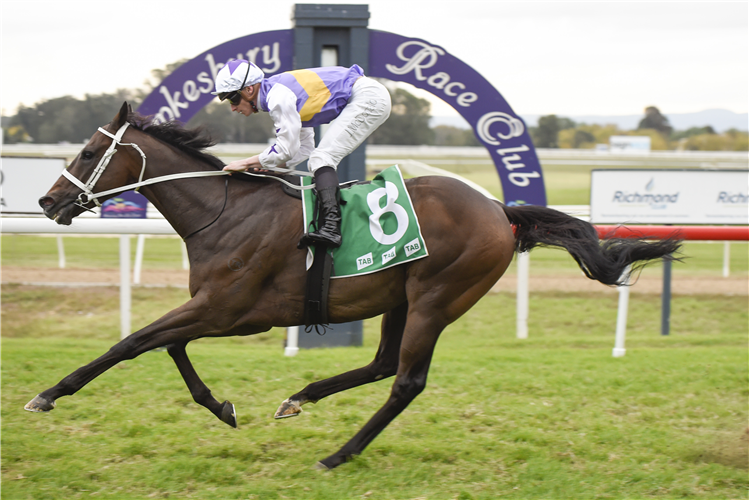 The Hawkesbury Gold Cup is a Group 3 race conducted by the Hawkesbury Race Club at Clarendon racecourse, located 50km west of Sydney between Windsor and Richmond.
Clarendon Racecourse dates from 1871. Hawkesbury Race Club is one of the oldest in Australia and has staged the Hawkesbury Cup in many forms over its long history.
The modern day Hawkesbury Gold Cup dates from 1966 and was run over a range of distances between 1600m and 2400m until 1988.
Since 1989 the distance of the Hawkesbury Gold Cup has been 1600m except when it was at Rosehill in 2020 when at 1500m.
The Hawkesbury Cup was a Listed race from 1980 to 1997 and has been Group 3 since 1998.
Until 2007 the Hawkesbury Gold Cup was held in early December as a preliminary to the G2 Villiers Stakes at Randwick.
From 2008 to 2012 it was held in early November on the same day as the VRC Oaks meeting in Melbourne and in 2013 went to an August date as a lead-up to the Epsom Handicap.
Since 2014 the Hawkesbury Gold Cup has been held in May as the feature of the Hawkesbury Race Club's 'stand alone' Saturday race meeting when the club stages a program of Group races with no opposition from a metropolitan meeting in Sydney.
It was run at Rosehill in 2020 due to the restrictions after the coronavirus outbreak.
The 2023 Hawkesbury Gold Cup was run for prizemoney of $200,000.
Notable winners of the Hawkesbury Gold Cup since 1966 include Royal Parma, Hot Diggity, Peninsula, King's Ideal, Almond Valley, Regal Native, Rancho Classic, Shining Wind, Thrifty Reserve, Quick Flick, Referral, Carael Boy, Court's In Session, Beauty Watch, Darci Be Good, Leebaz, Sons Of John and dual winners Magic Road, Huge Demand, Archedemus, Kirwan's Lane and New Mandate.
In 2015 the Hawkesbury Cup meeting was abandoned after the first race due to track conditions. The event was rescheduled and held in June when the winner was Sons Of John.
The 2023 Hawkesbury Gold Cup was won by New Mandate from Desert Icon and Jojo Was A Man.

Previous Hawkesbury Gold Cup Winners
Related News