Type atleast three letters to find.
Zipping Classic
Australia | FEATURE RACE GUIDE
History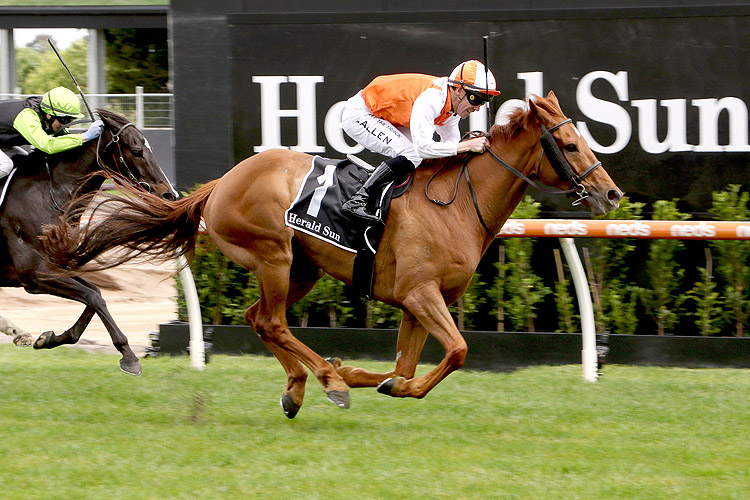 The Zipping Classic is a Group 2 race run under Weight For Age conditions for stayers at Caulfield conducted by the Melbourne Racing Club.
The Zipping Classic is run over 2400m. It was first run in 1888 and was won by Mara.
The early runnings of this race were as the Williamstown Cup and run by the Williamstown Racing Club. The race moved to Sandown in 1947 and eventually run by the VATC (now MRC).
From 1963 it was the Sandown Cup then the Sandown Classic in 1999 when it went to WFA. From 2011 it was named after the four time winner Zipping.
Despite early editions at 2200m, the vast majority were run at 2400m.
The Zipping Classic was a Principal Race until 1979 then Group 2.
Zipping's wins from 2007 to 2010 were remarkable in that he had run in three of those after taking on the Melbourne Cup. He is part of owner Lloyd Williams love affair with this race.
Count Ricardo was the last three year old to win in 2004. He'd placed in the Victoria Derby beforehand.
International runners have had good success of late with Beautiful Romance, Au Revoir and Americain all winning and The Taj Mahal along with Southern France and Sound were imports too but trained locally.
In 2022, Vow And Declare won his first race since taking the 2019 Melbourne Cup.
They ran the race at Caulfield in 2013. It was back at Caulfield again from 2021.
The Zipping Classic was worth $750,000 in 2022.
Notable winners of the Zipping Classic include Vow And Declare (2022), Sound (2020/2021), Southern France (2019), The Taj Mahal (2017/2018), Who Shot Thebarman (2015), Americain (2011), Zipping (2007/2008/2009/2010), Roman Arch (2005), Legible (2003), Sky Heights (2001), Aerosmith (1999), Count Chivas (1995), Our Pompeii (1994), Stylish Century (1991), Sydeston (1989), Arwon (1980), Salamander (1978), Baghdad Note (1973), Gunsynd (1971), Light Fingers (1966), Sailor's Guide (1957), Prince Cortauld (1954), Shadow King (1933), Amounis (1928) and King Ingoda (1922).
The 2022 Zipping Classic was won by Vow And Declare from Luncies and Persan.

Previous Zipping Classic Winners
Related News