Type atleast three letters to find.
Champions Cup
Japan | FEATURE RACE GUIDE
History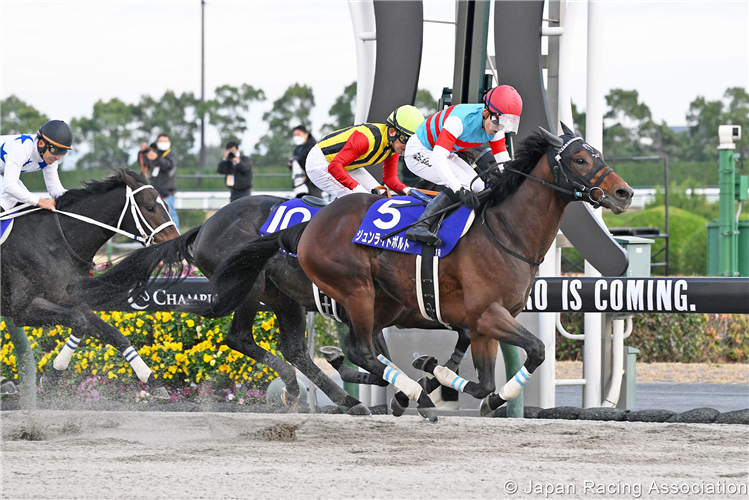 The Champions Cup is a Grade 1 race run under Weight For Age conditions for three year olds and above at Chukyo racecourse conducted by the Japan Racing Association.
The Champions Cup is run over 1800m. It is run on the dirt. It was first run in 2000 and was won by Wing Arrow.
The race was originally known as the Japan Cup Dirt until 2013. It is usually the week after the Japan Cup itself.
Races like the Dubai World Cup, the Breeders' Cup Classic and the Kentucky Derby see the winner eligible to run in the Champions Cup and obtain JPY bonuses. There are also 11 other US feature races which offer bonuses for the double being done.
This race and the February Stakes in February are the only Grade 1 dirt race organized by the JRA.
The Champions Cup is worth JPY259,200,000 in 2022.
Chukyo racecourse is a left handed course with the start halfway up the home straight.
The Champions Cup has been run at various courses. In 2000, 2001, 2003-2007 it was at Tokyo (2100m), 2002 at Nakayama (1800m), 2008-2013 over 1800m at Hanshin and from 2014 at Chukyo over 1800m.
Transcend is the only back to back winner (2010/2011) but Kane Hekili won two races three years apart.
Le Vent Se Leve was the first 3yo to win since Alondite in 2006. Chrysoberyl would double that up in 2019 winning as a six start unbeaten 3yo.
No surprise that the most successful jockey is Yutaka Take who has four wins.
Katsuhiko Sumii has won three Champions Cups.
Notable winners of the Champions Cup include Chrysoberyl (2019), Gold Dream (2017), Kane Hekili (2005/2008) and Eagle Café (2002).
The 2022 Champions Cup was won by Jun Light Bolt from Crown Pride and Hapi.

Previous Champions Cup Winners
Related News