Type atleast three letters to find.
Sussex Stakes
United Kingdom | FEATURE RACE GUIDE
History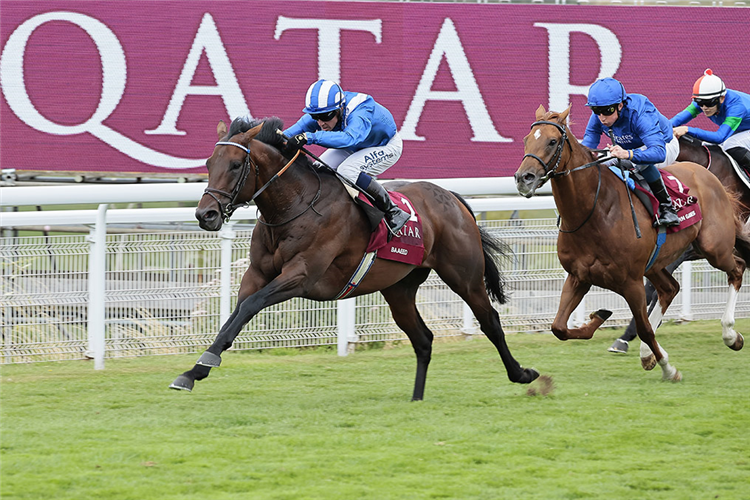 The Sussex Stakes is a Group 1 race run under Weight For Age conditions for the milers at Goodwood conducted by the Goodwood Racecourse.
The Sussex Stakes is run over the mile. It was first run in 1841 but was a six furlong two year old race. In its current form, it essentially began in 1878.
After initially being for 2yos and then just for 3yos in 1878, 4yos ran in it from 1960 and older horses from 1975.
It is now the feature race of the Goodwood Festival in late July or early August known as 'Glorious Goodwood'.
Early runnings of the race were marred by walkovers on 14 occasions.
The Sussex Stakes was not run during the War years bar 1941 when at Newmarket.
It is basically the first chance for the three year olds to take on the older horses at the mile and is billed that way.
Three year olds have had a phenomenal run of late. Even though all ages can compete, since 1960 the 3yos have won 42 of the 62 runnings. In fact three of them ran in 2021 and they ran the trifecta.
Frankel is the only horse to win the Sussex Stakes twice. His win in 2011 was his first attempt out of his own age bracket, beating three rivals by five lengths. He did almost the same thing 12 months on.
Sir Gordon Richards has most wins with eight over a 24 year period starting in the 1920s. Sir Henry Cecil won it seven times ending with the legend Frankel.
Baaeed continued the incredible start to his career making it 9 from 9 with another dominant win in 2022.
The Sussex Stakes was worth £1,000,000 in 2022.
Notable winners of the Sussex Stakes include Baaeed (2022), Alcohol Free (2021), Too Darn Hot (2019), Solow (2015), Kingman (2014), Toronado (2013), Frankel (2011/2012), Canford Cliffs (2010), Rip Van Winkle (2009), Henrythenavigator (2008), Rock Of Gibraltar (2002), Giant's Causeway (2000), Bigstone (1993), Soviet Star (1987), Noalcoholic (1983), Kris (1979), Brigadier Gerard (1971), Palestine (1950), Thrush (1905), Orme (1892) and Rayon D'Or (1879).
The 2022 Sussex Stakes was won by Baaeed from Modern Games and Alcohol Free.

Previous Sussex Stakes Winners
Related News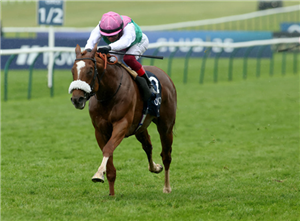 Yoshito Yahagi preparing Saudi Cup winner for G1s at Goodwood and York.