Type atleast three letters to find.
CIARON MAHER & DAVID EUSTACE
The racing life of Ciaron Maher began as a jumps jockey in the Warrnambool area. When that path didn't work out he went training both flat and jumps horses.

His first big moment in racing was when Tears I Cry surprised most in the 2007 Cantala Stakes at 100-1 and he soon was also taking feature hurdles and steeples including his freakish horse Al Garhood who took two Grand Annuals.

Jameka would follow as his best to date and following the end of Darren Weir's time in racing, he was given many more from that stable.

He soon combined with David Eustace and in their first season together, expanded their operation around the land, going from strength to strength.
Sale (Aus)
 | 
Sale Ldv (Bm70)
Pakenham Park Synthetic (Aus)
 | 
Polytrack (Bm70)
CIARON MAHER & DAVID EUSTACE's Career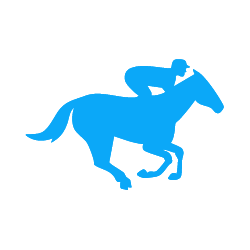 Starts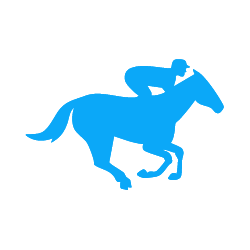 Starts
CIARON MAHER & DAVID EUSTACE Upcoming Runners
| Date | Runner | Course Name | Race Name | Distance | PM | Time |
| --- | --- | --- | --- | --- | --- | --- |
| 05 Dec 2023 | DREAM REALITY | BENDIGO (VIC) | R4 - DEARAUGO & LEA ELECTRICAL F&M MAIDEN PLATE | 1400m | AUD $27,000 | 14:30 |
| 05 Dec 2023 | EIGHT MARTINIS | BENDIGO (VIC) | R6 - SILKS, EVENTS & FUNCTIONS MAIDEN PLATE | 1600m | AUD $27,000 | 15:30 |
| 05 Dec 2023 | PAMPUNI | BENDIGO (VIC) | R10 - BET365 PROTEST PROMISE CLASS 1 HANDICAP | 1300m | AUD $27,000 | 17:35 |
| 06 Dec 2023 | MELIDESH | SANDOWN-LAKESIDE (VIC) | R1 - LADBROKES OWNERS INCENTIVE SCHEME PLATE | 1200m | AUD $55,000 | 15:40 |
| 06 Dec 2023 | PIA MIA | SANDOWN-LAKESIDE (VIC) | R1 - LADBROKES OWNERS INCENTIVE SCHEME PLATE | 1200m | AUD $55,000 | 15:40 |
| 06 Dec 2023 | PURE POWER | SANDOWN-LAKESIDE (VIC) | R2 - LADBROKES COMMUNITIES PLATE | 1400m | AUD $55,000 | 16:15 |
| 06 Dec 2023 | TUCK | SANDOWN-LAKESIDE (VIC) | R2 - LADBROKES COMMUNITIES PLATE | 1400m | AUD $55,000 | 16:15 |
| 06 Dec 2023 | DREAM REALITY | SANDOWN-LAKESIDE (VIC) | R2 - LADBROKES COMMUNITIES PLATE | 1400m | AUD $55,000 | 16:15 |
| 06 Dec 2023 | SONORA | WARWICK FARM (NSW) | R5 - BUY AN ARROWFIELD GRADUATE HANDICAP | 1200m | AUD $60,000 | 16:40 |
| 06 Dec 2023 | PAMPUNI | SANDOWN-LAKESIDE (VIC) | R5 - LADBROKES RACING CLUB HANDICAP | 1200m | AUD $55,000 | 18:00 |
| 06 Dec 2023 | CALL HIM IGGY | SANDOWN-LAKESIDE (VIC) | R6 - LADBROKES BET TICKER HANDICAP | 1400m | AUD $55,000 | 18:30 |
| 06 Dec 2023 | DAIYA | SANDOWN-LAKESIDE (VIC) | R6 - LADBROKES BET TICKER HANDICAP | 1400m | AUD $55,000 | 18:30 |
| 06 Dec 2023 | TEXAS TEA | SANDOWN-LAKESIDE (VIC) | R7 - LADBROKES SAME RACE MULTI HANDICAP | 1400m | AUD $55,000 | 19:00 |
| 06 Dec 2023 | LAUDING | SANDOWN-LAKESIDE (VIC) | R7 - LADBROKES SAME RACE MULTI HANDICAP | 1400m | AUD $55,000 | 19:00 |
| 06 Dec 2023 | RUNNING ON TIME | SANDOWN-LAKESIDE (VIC) | R8 - LADBROKE IT! HANDICAP | 1400m | AUD $55,000 | 19:30 |
| 06 Dec 2023 | AIMING | SANDOWN-LAKESIDE (VIC) | R8 - LADBROKE IT! HANDICAP | 1400m | AUD $55,000 | 19:30 |
| 07 Dec 2023 | INDAZA | GEELONG (VIC) | R2 - THREE-YEARS-OLD FILLIES MAIDEN PLATE | 1200m | AUD $37,500 | - |
| 07 Dec 2023 | PIA MIA | GEELONG (VIC) | R2 - THREE-YEARS-OLD FILLIES MAIDEN PLATE | 1200m | AUD $37,500 | - |
| 07 Dec 2023 | INDAZA | GEELONG (VIC) | R3 - MAIDEN PLATE | 1100m | AUD $37,500 | - |
| 07 Dec 2023 | MELIDESH | GEELONG (VIC) | R3 - MAIDEN PLATE | 1100m | AUD $37,500 | - |
| 07 Dec 2023 | PIA MIA | GEELONG (VIC) | R3 - MAIDEN PLATE | 1100m | AUD $37,500 | - |
| 07 Dec 2023 | CHEVAL SAVANT | GOSFORD (NSW) | R4 - CLASS 1 & MAIDEN PLATE | 2100m | AUD $42,000 | - |
| 07 Dec 2023 | DREAM REALITY | GEELONG (VIC) | R4 - MAIDEN PLATE | 1300m | AUD $37,500 | - |
| 07 Dec 2023 | PAPAL WARS | GEELONG (VIC) | R4 - MAIDEN PLATE | 1300m | AUD $37,500 | - |
| 07 Dec 2023 | PURE POWER | GEELONG (VIC) | R4 - MAIDEN PLATE | 1300m | AUD $37,500 | - |
| 07 Dec 2023 | TUCK | GEELONG (VIC) | R4 - MAIDEN PLATE | 1300m | AUD $37,500 | - |
| 07 Dec 2023 | PAMPUNI | GEELONG (VIC) | R6 - FILLIES AND MARES BM64 HANDICAP | 1300m | AUD $35,000 | - |
| 07 Dec 2023 | AIMING | GEELONG (VIC) | R7 - BM64 HANDICAP | 1500m | AUD $35,000 | - |
| 07 Dec 2023 | CALL HIM IGGY | GEELONG (VIC) | R7 - BM64 HANDICAP | 1500m | AUD $35,000 | - |
| 07 Dec 2023 | LAUDING | GEELONG (VIC) | R7 - BM64 HANDICAP | 1500m | AUD $35,000 | - |
| 07 Dec 2023 | RUNNING BY | GEELONG (VIC) | R7 - BM64 HANDICAP | 1500m | AUD $35,000 | - |
| 07 Dec 2023 | TAKARA | GEELONG (VIC) | R7 - BM64 HANDICAP | 1500m | AUD $35,000 | - |
| 07 Dec 2023 | TAKARA | GEELONG (VIC) | R8 - BM64 HANDICAP | 1700m | AUD $35,000 | - |
| 08 Dec 2023 | INDAZA | MOE (VIC) | R1 - THREE-YEARS-OLD MAIDEN PLATE | 1100m | AUD $27,000 | - |
| 08 Dec 2023 | MELIDESH | MOE (VIC) | R1 - THREE-YEARS-OLD MAIDEN PLATE | 1100m | AUD $27,000 | - |
| 08 Dec 2023 | PIA MIA | MOE (VIC) | R1 - THREE-YEARS-OLD MAIDEN PLATE | 1100m | AUD $27,000 | - |
| 08 Dec 2023 | FLIC EN FLAC | CANBERRA (ACT) | R2 - RISK MANAGEMENT ESSENTIALS HANDICAP | 1600m | AUD $22,000 | - |
| 08 Dec 2023 | COMMAND APPROVED | CANTERBURY (NSW) | R2 - CG&E BENCHMARK 72 HANDICAP | 1100m | AUD $60,000 | - |
| 08 Dec 2023 | EIGHT MARTINIS | MOONEE VALLEY (VIC) | R2 - MAIDEN PLATE | 1600m | AUD $60,000 | - |
| 08 Dec 2023 | NEFERURE | MOONEE VALLEY (VIC) | R2 - MAIDEN PLATE | 1600m | AUD $60,000 | - |
| 08 Dec 2023 | TIME TO CHAT | MOONEE VALLEY (VIC) | R2 - MAIDEN PLATE | 1600m | AUD $60,000 | - |
| 08 Dec 2023 | UNIVERSALLY | MOONEE VALLEY (VIC) | R2 - MAIDEN PLATE | 1600m | AUD $60,000 | - |
| 08 Dec 2023 | DIAMOND WITNESS | MOE (VIC) | R2 - MAIDEN PLATE | 1200m | AUD $27,000 | - |
| 08 Dec 2023 | DREAM REALITY | MOE (VIC) | R2 - MAIDEN PLATE | 1200m | AUD $27,000 | - |
| 08 Dec 2023 | INDAZA | MOE (VIC) | R2 - MAIDEN PLATE | 1200m | AUD $27,000 | - |
| 08 Dec 2023 | LONJOURNO | MOE (VIC) | R2 - MAIDEN PLATE | 1200m | AUD $27,000 | - |
| 08 Dec 2023 | MELIDESH | MOE (VIC) | R2 - MAIDEN PLATE | 1200m | AUD $27,000 | - |
| 08 Dec 2023 | PAPAL WARS | MOE (VIC) | R2 - MAIDEN PLATE | 1200m | AUD $27,000 | - |
| 08 Dec 2023 | VELOCE CARRO | CANTERBURY (NSW) | R3 - BENCHMARK 72 HANDICAP | 1250m | AUD $60,000 | - |
| 08 Dec 2023 | CALL HIM IGGY | MOONEE VALLEY (VIC) | R3 - CLASS 1 HANDICAP | 1200m | AUD $60,000 | - |
| 08 Dec 2023 | PAMPUNI | MOONEE VALLEY (VIC) | R3 - CLASS 1 HANDICAP | 1200m | AUD $60,000 | - |
| 08 Dec 2023 | ZOUTHUR | MOONEE VALLEY (VIC) | R3 - CLASS 1 HANDICAP | 1200m | AUD $60,000 | - |
| 08 Dec 2023 | EIGHT MARTINIS | MOE (VIC) | R3 - MAIDEN PLATE | 1600m | AUD $27,000 | - |
| 08 Dec 2023 | UNIVERSALLY | MOE (VIC) | R3 - MAIDEN PLATE | 1600m | AUD $27,000 | - |
| 08 Dec 2023 | CAVALLO RAMPANTE | MOONEE VALLEY (VIC) | R4 - BM64 HANDICAP - LADBROKES 55 SECOND CHALLENGE HEAT 8 | 955m | AUD $60,000 | - |
| 08 Dec 2023 | ZOUTHUR | MOONEE VALLEY (VIC) | R4 - BM64 HANDICAP - LADBROKES 55 SECOND CHALLENGE HEAT 8 | 955m | AUD $60,000 | - |
| 08 Dec 2023 | EIGHT MARTINIS | MOE (VIC) | R4 - MAIDEN PLATE | 2050m | AUD $27,000 | - |
| 08 Dec 2023 | VALIANCY | CANTERBURY (NSW) | R5 - F&M BENCHMARK 72 HANDICAP | 1100m | AUD $60,000 | - |
| 08 Dec 2023 | PAMPUNI | MOONEE VALLEY (VIC) | R5 - FILLIES AND MARES BM64 HANDICAP | 1200m | AUD $60,000 | - |
| 08 Dec 2023 | SISTERHOOD | MOONEE VALLEY (VIC) | R5 - FILLIES AND MARES BM64 HANDICAP | 1200m | AUD $60,000 | - |
| 08 Dec 2023 | CHEVAL SAVANT | CANBERRA (ACT) | R6 - GREG BURKE RACING MANAGEMENT PLATE | 2000m | AUD $22,000 | - |
| 08 Dec 2023 | TWO QUESTIONS | CANTERBURY (NSW) | R6 - MAIDEN PLATE | 1900m | AUD $60,000 | - |
| 08 Dec 2023 | TAKARA | MOONEE VALLEY (VIC) | R6 - BM64 HANDICAP | 1600m | AUD $60,000 | - |
| 08 Dec 2023 | PIGGYBACK | SCONE (NSW) | R7 - MAIDEN PLATE | 1400m | AUD $27,000 | - |
| 08 Dec 2023 | TAKARA | MOE (VIC) | R7 - BM58 HANDICAP | 1600m | AUD $27,000 | - |
| 09 Dec 2023 | HOW'S IT KEV | KEMBLA GRANGE (NSW) | R1 - CONDITIONAL BENCHMARK 68 HANDICAP | 1500m | AUD $42,000 | - |
| 09 Dec 2023 | DIAMOND WITNESS | WANGARATTA (VIC) | R1 - MAIDEN PLATE | 1170m | AUD $27,000 | - |
| 09 Dec 2023 | INDAZA | WANGARATTA (VIC) | R1 - MAIDEN PLATE | 1170m | AUD $27,000 | - |
| 09 Dec 2023 | LONJOURNO | WANGARATTA (VIC) | R1 - MAIDEN PLATE | 1170m | AUD $27,000 | - |
| 09 Dec 2023 | MELIDESH | WANGARATTA (VIC) | R1 - MAIDEN PLATE | 1170m | AUD $27,000 | - |
| 09 Dec 2023 | DIAMOND WITNESS | STAWELL (VIC) | R1 - MAIDEN PLATE | 1100m | AUD $27,000 | - |
| 09 Dec 2023 | INDAZA | STAWELL (VIC) | R1 - MAIDEN PLATE | 1100m | AUD $27,000 | - |
| 09 Dec 2023 | LONJOURNO | STAWELL (VIC) | R1 - MAIDEN PLATE | 1100m | AUD $27,000 | - |
| 09 Dec 2023 | MELIDESH | STAWELL (VIC) | R1 - MAIDEN PLATE | 1100m | AUD $27,000 | - |
| 09 Dec 2023 | ASCENSION | RANDWICK (NSW) | R1 - THE INGHAM [GROUP 2] | 1600m | AUD $2,000,000 | - |
| 09 Dec 2023 | CHARTERHOUSE | RANDWICK (NSW) | R1 - THE INGHAM [GROUP 2] | 1600m | AUD $2,000,000 | - |
| 09 Dec 2023 | DETONATOR JACK | RANDWICK (NSW) | R1 - THE INGHAM [GROUP 2] | 1600m | AUD $2,000,000 | - |
| 09 Dec 2023 | YENDY | KEMBLA GRANGE (NSW) | R2 - BENCHMARK 64 HANDICAP | 1200m | AUD $42,000 | - |
| 09 Dec 2023 | SPYWIRE | EAGLE FARM (QLD) | R2 - PHELAN READY (2YO COLTS & GELDINGS) | 1000m | AUD $200,000 | - |
| 09 Dec 2023 | DREAM REALITY | WANGARATTA (VIC) | R2 - MAIDEN PLATE | 1400m | AUD $27,000 | - |
| 09 Dec 2023 | NEFERURE | WANGARATTA (VIC) | R2 - MAIDEN PLATE | 1400m | AUD $27,000 | - |
| 09 Dec 2023 | PAPAL WARS | WANGARATTA (VIC) | R2 - MAIDEN PLATE | 1400m | AUD $27,000 | - |
| 09 Dec 2023 | TIME TO CHAT | WANGARATTA (VIC) | R2 - MAIDEN PLATE | 1400m | AUD $27,000 | - |
| 09 Dec 2023 | TUCK | WANGARATTA (VIC) | R2 - MAIDEN PLATE | 1400m | AUD $27,000 | - |
| 09 Dec 2023 | DREAM REALITY | STAWELL (VIC) | R2 - MAIDEN PLATE | 1300m | AUD $27,000 | - |
| 09 Dec 2023 | LONJOURNO | STAWELL (VIC) | R2 - MAIDEN PLATE | 1300m | AUD $27,000 | - |
| 09 Dec 2023 | PAPAL WARS | STAWELL (VIC) | R2 - MAIDEN PLATE | 1300m | AUD $27,000 | - |
| 09 Dec 2023 | TUCK | STAWELL (VIC) | R2 - MAIDEN PLATE | 1300m | AUD $27,000 | - |
| 09 Dec 2023 | A LITTLE DEEP | BALLARAT (VIC) | R2 - MAGIC MILLIONS BALLARAT 3YO & 4YO CLASSIC | 1100m | AUD $175,000 | - |
| 09 Dec 2023 | BAROQUE ROAD | BALLARAT (VIC) | R2 - MAGIC MILLIONS BALLARAT 3YO & 4YO CLASSIC | 1100m | AUD $175,000 | - |
| 09 Dec 2023 | CAVALLO RAMPANTE | BALLARAT (VIC) | R2 - MAGIC MILLIONS BALLARAT 3YO & 4YO CLASSIC | 1100m | AUD $175,000 | - |
| 09 Dec 2023 | DARK HALO | BALLARAT (VIC) | R2 - MAGIC MILLIONS BALLARAT 3YO & 4YO CLASSIC | 1100m | AUD $175,000 | - |
| 09 Dec 2023 | VEECEE | BALLARAT (VIC) | R2 - MAGIC MILLIONS BALLARAT 3YO & 4YO CLASSIC | 1100m | AUD $175,000 | - |
| 09 Dec 2023 | EIGHT MARTINIS | WANGARATTA (VIC) | R3 - MAIDEN PLATE | 1590m | AUD $27,000 | - |
| 09 Dec 2023 | NEFERURE | WANGARATTA (VIC) | R3 - MAIDEN PLATE | 1590m | AUD $27,000 | - |
| 09 Dec 2023 | TIME TO CHAT | WANGARATTA (VIC) | R3 - MAIDEN PLATE | 1590m | AUD $27,000 | - |
| 09 Dec 2023 | UNIVERSALLY | WANGARATTA (VIC) | R3 - MAIDEN PLATE | 1590m | AUD $27,000 | - |
| 09 Dec 2023 | EIGHT MARTINIS | STAWELL (VIC) | R3 - MAIDEN PLATE | 1850m | AUD $27,000 | - |
| 09 Dec 2023 | A LITTLE DEEP | BALLARAT (VIC) | R4 - BM70 HANDICAP | 1100m | AUD $80,000 | - |
| 09 Dec 2023 | CAVALLO RAMPANTE | BALLARAT (VIC) | R4 - BM70 HANDICAP | 1100m | AUD $80,000 | - |
| 09 Dec 2023 | MORRYL MORAL | BALLARAT (VIC) | R4 - BM70 HANDICAP | 1100m | AUD $80,000 | - |
| 09 Dec 2023 | SILVER WAVES | BALLARAT (VIC) | R4 - BM70 HANDICAP | 1100m | AUD $80,000 | - |
| 09 Dec 2023 | VEECEE | BALLARAT (VIC) | R4 - BM70 HANDICAP | 1100m | AUD $80,000 | - |
| 09 Dec 2023 | ZOUTHUR | BALLARAT (VIC) | R4 - BM70 HANDICAP | 1100m | AUD $80,000 | - |
| 09 Dec 2023 | KETTLE HILL | BALLARAT (VIC) | R5 - MCKELLAR MILE | 1600m | AUD $80,000 | - |
| 09 Dec 2023 | MATRON BULLWINKEL | BALLARAT (VIC) | R5 - MCKELLAR MILE | 1600m | AUD $80,000 | - |
| 09 Dec 2023 | TEXAS TEA | BALLARAT (VIC) | R5 - MCKELLAR MILE | 1600m | AUD $80,000 | - |
| 09 Dec 2023 | BOLDINHO | BALLARAT (VIC) | R6 - BM84 HANDICAP | 1400m | AUD $130,000 | - |
| 09 Dec 2023 | LAUDING | BALLARAT (VIC) | R6 - BM84 HANDICAP | 1400m | AUD $130,000 | - |
| 09 Dec 2023 | CONVENER | BALLARAT (VIC) | R7 - BM84 HANDICAP | 2000m | AUD $130,000 | - |
| 09 Dec 2023 | HERMAN HESSE | BALLARAT (VIC) | R7 - BM84 HANDICAP | 2000m | AUD $130,000 | - |
| 09 Dec 2023 | KETTLE HILL | BALLARAT (VIC) | R7 - BM84 HANDICAP | 2000m | AUD $130,000 | - |
| 09 Dec 2023 | MATRON BULLWINKEL | BALLARAT (VIC) | R7 - BM84 HANDICAP | 2000m | AUD $130,000 | - |
| 09 Dec 2023 | WYCLIF | BALLARAT (VIC) | R7 - BM84 HANDICAP | 2000m | AUD $130,000 | - |
| 09 Dec 2023 | RECOMMENDATION | BALLARAT (VIC) | R8 - BM100 HCP - TONKS PLATE | 1100m | AUD $150,000 | - |
| 09 Dec 2023 | CONVENER | BALLARAT (VIC) | R9 - SPORTSBET BALLARAT CUP | 2000m | AUD $500,000 | - |
| 09 Dec 2023 | DETONATOR JACK | BALLARAT (VIC) | R9 - SPORTSBET BALLARAT CUP | 2000m | AUD $500,000 | - |
| 09 Dec 2023 | HERMAN HESSE | BALLARAT (VIC) | R9 - SPORTSBET BALLARAT CUP | 2000m | AUD $500,000 | - |
| 09 Dec 2023 | WYCLIF | BALLARAT (VIC) | R9 - SPORTSBET BALLARAT CUP | 2000m | AUD $500,000 | - |
| 09 Dec 2023 | A LITTLE DEEP | BALLARAT (VIC) | R10 - MARES BM78 | 1200m | AUD $130,000 | - |
| 09 Dec 2023 | CAVALLO RAMPANTE | BALLARAT (VIC) | R10 - MARES BM78 | 1200m | AUD $130,000 | - |
| 09 Dec 2023 | SISTERHOOD | BALLARAT (VIC) | R10 - MARES BM78 | 1200m | AUD $130,000 | - |
| 16 Dec 2023 | NUGGET | ASCOT (WA) | R1 - DAMIEN OLIVER-GOLD RUSH (BY TABTOUCH) | 1400m | AUD $1,500,000 | - |
CIARON MAHER & DAVID EUSTACE Upcoming Runners
| FP | Date | Course | Runner | Div | Type | Distance | PM AUD $ | Jockey | Time |
| --- | --- | --- | --- | --- | --- | --- | --- | --- | --- |
| 3 of 13 | 03 Dec 2023 | WNBL | MR FABULOUS | $6.0 | BM90 | 4600m | $304,000 | WILLIAM MC CARTHY | 5:21.70 |
| 1 of 9 | 03 Dec 2023 | WNBL | WAR DRAMA | $5.0 | 3U MDN | 1200m | $37,500 | JOHN ALLEN | 1:10.83 |
| 3 of 12 | 02 Dec 2023 | RHIL | VALIANCY | $11 | 3U BM78 | 1100m | $160,000 | JASON COLLETT | 1:04.11 |
| 7 of 12 | 02 Dec 2023 | CAUL | CARDIGAN QUEEN | $9.0 | OPEN LR | 1200m | $175,000 | HARRY COFFEY | 1:10.69 |
| 3 of 10 | 02 Dec 2023 | CAUL | ZENNZELLA | $26 | 4UM OPEN G3 | 1600m | $200,000 | MARK ZAHRA | 1:39.30 |
| 3 of 8 | 02 Dec 2023 | CAUL | DUKE DE SESSA | $3.5 | OPEN G2 | 2400m | $750,000 | MARK ZAHRA | 2:31.73 |
| 6 of 11 | 02 Dec 2023 | NCLE | ICHIKA | $41 | MDN | 1200m | $42,000 | GAVIN RYAN | 1:11.16 |
| 2 of 7 | 02 Dec 2023 | CAUL | UNUSUAL CULTURE | $6.5 | OPEN G3 | 1400m | $200,990 | CRAIG WILLIAMS | 1:26.66 |
| 7 of 8 | 02 Dec 2023 | RHIL | SPIRIT QUEEN | $6.5 | 3UFM BM78 | 1400m | $160,000 | JASON COLLETT | 1:23.65 |
| 5 of 7 | 02 Dec 2023 | CAUL | JUNIPAL | $4.5 | QLTY G3 | 1800m | $200,990 | JOHN ALLEN | 1:50.74 |
| Jockey Name | Wins | Win (%) | Places | Place (%) | Runners | PM AUD $ | G1(w) | G2(w) | G3(w) | LR(w) | ROI |
| --- | --- | --- | --- | --- | --- | --- | --- | --- | --- | --- | --- |
| JOHN ALLEN | 3 | 23.1% | 5 | 61.5% | 13 | $168,700 | 0 | 0 | 0 | 0 | $1.01 |
| JASON COLLETT | 3 | 50.0% | 1 | 66.7% | 6 | $766,000 | 0 | 0 | 0 | 0 | $2.39 |
| JAMES MCDONALD | 2 | 40.0% | 1 | 60.0% | 5 | $128,325 | 0 | 0 | 0 | 0 | $2.00 |
| BEN ALLEN | 2 | 40.0% | 1 | 60.0% | 5 | $51,950 | 0 | 0 | 0 | 0 | $1.10 |
| DYLAN GIBBONS | 1 | 16.7% | 2 | 50.0% | 6 | $48,825 | 0 | 0 | 0 | 0 | $0.63 |
| DECLAN BATES | 1 | 20.0% | 1 | 40.0% | 5 | $311,400 | 0 | 0 | 0 | 1 | $3.20 |
| CRAIG WILLIAMS | 1 | 25.0% | 2 | 75.0% | 4 | $155,875 | 0 | 0 | 0 | 0 | $0.60 |
| MATTHEW CARTWRIGHT | 1 | 33.3% | 0 | 33.3% | 3 | $17,475 | 0 | 0 | 0 | 0 | $0.93 |
| CELINE GAUDRAY | 1 | 33.3% | 1 | 66.7% | 3 | $44,600 | 0 | 0 | 0 | 0 | $1.17 |
| KAYLA NISBET | 1 | 100.0% | 0 | 100.0% | 1 | $13,200 | 0 | 0 | 0 | 0 | $8.50 |
| MARK ZAHRA | 0 | 0.0% | 3 | 75.0% | 4 | $179,000 | 0 | 0 | 0 | 0 | - |
| DYLAN BROWNE MCMONAGLE | 0 | 0.0% | 4 | 100.0% | 4 | $24,930 | 0 | 0 | 0 | 0 | - |
| NEIL FARLEY | 0 | 0.0% | 0 | 0.0% | 3 | $3,025 | 0 | 0 | 0 | 0 | - |
| LINDA MEECH | 0 | 0.0% | 1 | 33.3% | 3 | $11,375 | 0 | 0 | 0 | 0 | - |
| MICHAEL DEE | 0 | 0.0% | 0 | 0.0% | 3 | $7,400 | 0 | 0 | 0 | 0 | - |
| Jockey Name | Wins | Win (%) | Places | Place (%) | Runners | PM AUD $ | G1(w) | G2(w) | G3(w) | LR(w) | ROI |
| --- | --- | --- | --- | --- | --- | --- | --- | --- | --- | --- | --- |
| JOHN ALLEN | 249 | 20.1% | 319 | 45.8% | 1241 | $19,336,476 | 9 | 3 | 5 | 6 | $0.90 |
| HARRY COFFEY | 128 | 19.7% | 154 | 43.4% | 650 | $4,369,851 | 0 | 0 | 1 | 3 | $1.00 |
| JYE MCNEIL | 98 | 19.4% | 142 | 47.4% | 506 | $6,665,056 | 0 | 0 | 4 | 7 | $0.84 |
| LINDA MEECH | 95 | 23.0% | 110 | 49.6% | 413 | $4,355,375 | 0 | 0 | 2 | 1 | $0.89 |
| BEN ALLEN | 63 | 21.2% | 76 | 46.8% | 297 | $3,870,765 | 1 | 1 | 0 | 2 | $1.02 |
| TEODORE NUGENT | 61 | 16.5% | 100 | 43.6% | 369 | $3,952,105 | 0 | 0 | 0 | 0 | $0.79 |
| ETHAN BROWN | 45 | 20.1% | 51 | 42.9% | 224 | $3,989,560 | 3 | 0 | 1 | 3 | $1.09 |
| JAMIE KAH | 44 | 19.5% | 56 | 44.2% | 226 | $5,794,024 | 2 | 2 | 4 | 2 | $0.66 |
| MARK ZAHRA | 41 | 16.4% | 70 | 44.4% | 250 | $10,849,070 | 2 | 3 | 2 | 5 | $0.76 |
| JAMES MCDONALD | 36 | 35.0% | 24 | 58.3% | 103 | $7,231,850 | 0 | 3 | 7 | 3 | $1.31 |
| JASON COLLETT | 34 | 20.4% | 46 | 47.9% | 167 | $4,978,535 | 2 | 0 | 0 | 2 | $0.93 |
| BEN MELHAM | 34 | 24.5% | 28 | 44.6% | 139 | $5,291,175 | 1 | 3 | 1 | 0 | $1.53 |
| STEVEN PATEMAN | 33 | 43.4% | 20 | 69.7% | 76 | $1,626,980 | 0 | 0 | 0 | 0 | $1.08 |
| MATTHEW CARTWRIGHT | 30 | 13.8% | 54 | 38.5% | 218 | $2,124,865 | 0 | 0 | 0 | 0 | $0.77 |
| MICHAEL POY | 28 | 16.7% | 41 | 41.1% | 168 | $1,002,442 | 0 | 0 | 0 | 0 | $0.92 |
Seasons Summary Statistics
| Season | Wins | Win (%) | Places | Place (%) | Runners | PM AUD $ | G1(w) | G2(w) | G3(w) | LR(w) | ROI |
| --- | --- | --- | --- | --- | --- | --- | --- | --- | --- | --- | --- |
| 2023/24 | 117 | 16.1% | 174 | 40.0% | 728 | $20,820,975 | 4 | 4 | 3 | 4 | $0.94 |
| 2022/23 | 347 | 18.4% | 486 | 44.1% | 1891 | $36,531,143 | 11 | 3 | 6 | 15 | $0.88 |
| 2021/22 | 321 | 19.9% | 420 | 46.0% | 1611 | $28,601,502 | 6 | 4 | 12 | 9 | $0.88 |
| 2020/21 | 275 | 18.6% | 409 | 46.2% | 1482 | $23,338,655 | 4 | 1 | 9 | 8 | $0.89 |
| 2019/20 | 273 | 18.0% | 359 | 41.6% | 1520 | $18,100,347 | 3 | 3 | 10 | 9 | $0.92 |
| 2018/19 | 188 | 16.0% | 296 | 41.3% | 1172 | $12,369,321 | 2 | 5 | 6 | 3 | $0.73 |
| Overall | 1521 | 18.1% | 2144 | 25.5% | 8404 | $139,761,942 | 30 | 20 | 46 | 48 | $0.90 |