Racing and Sports Key Partners/Alliances
Racing and Sports currently calculates Timeform Equivalent Ratings for posting on the Racing and Sports web site but also supplies Timeform in the UK with ratings and editorial primarily for the Timeform Racehorses Annual. (See website:website: http://www.timeform.com)
The Racing and Sport Network, or as they are better known RSN, hold a significant place in the provision of racing content, discussion and TAB services for the industry. Based in Victoria but heard around the country through various applications, in depth discussion and analysis is delivered across all three codes. Serious debate and questioning of industry leaders and participants are accompanied by selections and views for the day ahead. They also incorporate ratings services and evaluation of performances from feature races provided by Racing and Sports own Gary Crispe, Adam Blencowe and Simon Dinopoulos. (See website:website: http://www.rsn.net.au)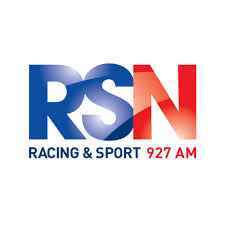 StableWatch is a sophisticated software package which utilizes the latest advances in technology combined with significant amounts of data to manage the information flow between trainers and their owners. StableWatch was developed by Racing and Sports and allows trainers to communicate directly to each owner about their horse at any time. (See website:http://www.stablewatch.com.au/whatis.asp)
Since the Year 2000, young New Zealand trainer Stephen Gray has been based in Singapore where he trained at the Singapore Turf Club. It is there that Cooper Belt Racing Stables have become a respected part of the racing scene with a top team of dedicated staff as well as with strong family involvement. (See website:http://www.stephengrayracing.com )

Inglis Bloodstock is a major force in the breeding industry right around the world. There are numerous international champions of the turf who have been sold under the Inglis banner. To view upcoming sales dates, catalogues, reviews, horses for sale and many other areas of interest, you can go to their website http://www.inglis.com.au

Ever since the mid 80s when their Sales began, Magic Millions have been an integral part of the Australian racing landscape. While their main focus is on the Gold Coast each January, the prominent Sales organisation conduct numerous sales around the country and throughout the year. Available for viewing on their site (http://www.magicmillions.com.au) are tools which can assist you in purchasing a horse.

The Australian Racing Board was established in its current form in 1998 and its objectives are to concentrated on developing, encouraging and promoting the sport of thoroughbred racing throughout Australia. Made up of the State and Territory bodies which conduct racing in this country, the ARB oversees much of the jurisdictional areas of the industry. (See website:http://www.australianracingboard.com.au )

As a major player in the syndication of race horses, Star Thoroughbreds have had an incredible run of success for many years. Established by Denise Martin, the 'purple and white stars' have taken some of the most important feature races on the calendar. Some of their flag bearers include Golden Slipper winner Sebring, five time G1 winner Theseo and Flight Stakes heroine Danglissa to name but a few. (See website:http://www.starthoroughbreds.com.au )

Working in partnership with Racing and Sports on many racing concepts, ThoroughbredNEWS provides details of racing information throughout the world including to Australia, Singapore, South Africa, Hong Kong, England, Ireland, Japan and Dubai. They detail race day previews, reviews, changing wagering markets and industry commentary, keeping readers right up to date. (See website:http://www.thoroughbrednews.com.au)

Barbara Joseph has been a leading member of the racing scene south of Sydney for many years. Now based in Canberra but originally from Bombala, she scored a famous win in the G1 Doncaster Hcp with Merimbula Bay in 1989. In the last few years she began a training partnership with her son Paul Jones under the banner of Joseph & Jones Racing and goes by the motto "Realise your dream with the JJR Team". (See website:http://www.josephjonesracing.com.au)

Established in its current format as the industry administrative body in NSW in 1996, RacingNSW provides 'independent, strong and united leadership in the development and enhancement of the NSW Thoroughbred Racing Industry. This is designed to uphold the maintenance of confidence in the integrity of the industry, improvement in its competitive position and increased financial returns to constituent stakeholders'. Racing and Sports has worked closely with RacingNSW in its advancement of several areas including handicapping issues. (See website:http://www.racingnsw.com.au )

The major wagering provider in Australia, TABCorp offers its customers a vast array of betting alternatives across both racing and sport. By accessing their website (www.tab.com.au) you can find details about current betting options, account holder information, promotional activities and TAB locations amongst other features.

Australia's most watched broadcaster of racing, Sky Racing delivers a quality service for the racing customer on thoroughbreds, standardbreds and greyhounds. Not just the supplier of the vision of races, they also offer betting markets, weekly programs and feature stories to form part of the Sky Racing suite of presentations. (See website:http://www.skyracing.com.au)

One of the critical centres of world racing, the Singapore Turf Club (STC) holds a strategically important place in the Asian racing scene. With race meetings held essentially twice a week throughout the year, the STC offers substantial prize money and wagers on local and many global race programs as well. Their biggest day from an international perspective is the Singapore Airlines International Cup and Krisflyer International Sprint meeting in May and attracts thousands of tourists each year. Racing and Sports have had a long association with the Singapore Turf Club. (See website:http://www.turfclub.com.sg )