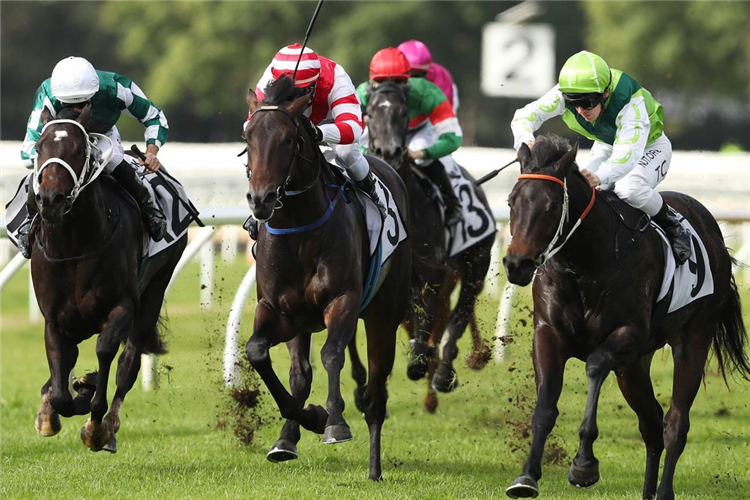 WARWICK FARM November 23
RACE 1: (12) SILENT RAINDROPS
RACE 6: (6) VIENTIANE
RACE 7: (14) PRINCIPESSA (Value)
RACE 1: 12-11-4-5
RACE 2: 5-3-1-6
RACE 3: 4-3-10-8
RACE 4: 9-3-11-1
RACE 5: 5-2-6-1
RACE 6: 6-8-5-2
RACE 7: 14-7-1-9
TRIAL WATCH REPORT
NOTED TRIAL RUNNERS – November 23-24
WARWICK FARM WEDNESDAY: Princess Rayaa (R1); Brudenell (R3); Vientiane (R6)
WYONG THURSDAY: Biographer (R4); Surrenders (R6); Xpresso (R7)
CANTERBURY FRIDAY: Kai Tak (R1); Nostalgia (R1); Lalaguna (R1); Princess Rayaa (R1); Chilli Jam (R3); Jewellery (R3); Flying Shelly (R3); Tolima (R3); Betsy's Flag (R3)
ROSEHILL SATURDAY: Kimochi (R1); Sense Of Humour (R1); Fludway (R1); Tango Fever (R1); Zoukerette (R1); Monte Ditto (R5); Dehorned Unicorn (R5); Rupertaar (R5) Rebel Rama (R7); Sunshine Rising (R8); Dajraan (R8); Bruckner (R9); Enchanted Heart (R9); Surreal Step (R9);
RECENT TRIAL WATCH WINNERS: Richon; Cosmic Field; Estadio Mestalla; Kouklara; Sunshine In Paris; Wategos; Royal Merchant; Mabel; My Eloise; Taraashoq; Captain Bond; Hard To Say; Whinchat; Key Largo; Norwegian Bliss; Airman; Semana; Oakfield Arrow; Rainbow Connection; Altivo; Black On Beauty; Kazou.
TRIAL POINTERS
WARWICK FARM November 18: One of the best 2YO trials came from ZOUKERETTE, a Maher/Eustace filly who covered plenty of ground four deep before attacking the line for an impressive second in her heat over 798m (47.05; 34.16).Snitzel filly KAI TAK, an odds on failure at Kembla Grange, rebounded to win her maiden heat easily over 794m heat in fast time (46.78; 34.03) with plenty in reserve. David Pfeiffer's heat winner MONTE DITTO (804m 48.07; 34.38) is in good form for their next starts. SURREAL STEP impressed working easily to the line from the rear to finish second in the fastest polytrack heat over 740m (43.46; 33.12). AN open heat over 1205m was won in decisive style by the race fit REBEL RAMA (73.31; 36.36).
RANDWICK November 14: Not the first time unraced Zoustar filly NOSTALGIA has been featured and after four trials surely the time is near for her to make what many expect can be a winning debut. She was a class above her rivals in her 1080m maiden heat, doing it well within herself with James McDonald giving her an easy time without breaking the clock (64.76; 34.84).
RANDWICK November 8: Bjorn Baker likes to see his horses run in their trials and that's what flying mare RUPERTAAR did from the jump as she led her 850m heat by three after 200m. She then sprinted away from them over the last 300m to win by almost seven lengths in the fastest time for the distance (49.11) with the feature being her impressive splits over the last 600m (31.97). Expect her to be ready to burn over a short course when she resumes. Unraced 3YO filly BETSY'S FLAG made quite an impression winning her heat over 848m (50.38; 33.34). She was back near last between runners but once into the clear at the 300m she surged past her rivals with ease and cruised through the line 1.5 lengths clear. This was only her second trial and suspect she is going to keep improving. Exceed And Excel colt FLUDWAY posted the quicker time in the two 2YO heats over 850m (49.78; 33.02).
WARWICK FARM November 4: Gary Portelli is very good with his 2YOs and looks to have plenty of depth in his current team after winning juvenile trials over 800m with TANGO FEVER (47.78; 33.96) and SENSE OF HUMOUR (47.86; 33.95). Pariah colt SENSE OF HUMOUR showed good pace to lead on the bit and while his time was slower than his stablemates I liked his good response when called on for an effort over the last 200m. In the quickest juvenile trial over 800m (47.14; 33.46) the Portelli-trained Brave Smash filly KIMOCHI put in a strong surge to finish second, making up four lengths quickly over the last 100m. The unraced NOSTALGIA made an impression winning the fastest of the 740m heats on the polytrack (44.12; 33.40) with something in hand.
RANDWICK October 28: A maiden with good prospects is the 740m heat winner BIOGRAPHER (44.26; 33.72). Erratic but will improve with experience. In the open heats over 740m Godolphin runner VIENTIANE took the eye with a soft placing.
HAWKESBURY October 17: BRUCKNER has not been seen since last spring when he went from a maiden success to a G3 win to a G1 second in the Coolmore Stud Stakes. Top stable has the 4YO entire by Snitzel ready to make up for lost time following knee surgery after he trucked through his 760m heat in great style, sitting three wide and letting rip off the turn to run away with the trial in the fastest of the 10 heats over the distance (44.33; 32.23).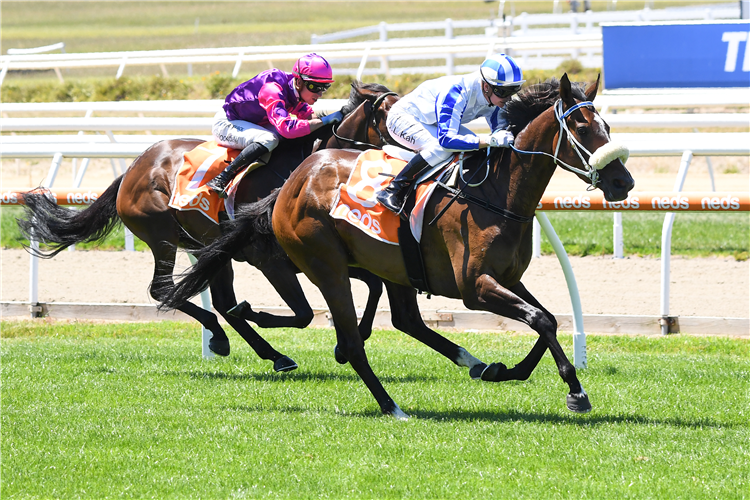 BLACKBOOK REPORT
Eligible Blackbook Runners – November 23
SANDOWN WEDNESDAY: Liberated Girl (R3)
RECENT BLACKBOOK WINNERS: Athelric; Bankers Choice; Turbeau; High Blue Sea; Pal D'Oro; Vilana; Key Largo; Argentia; Port Albert; Turaath; Minsk Moment; Rocketing By; Asfoora; Highlights; Greek Hero; Tuvalu; Lunar Flare; Tijuana; Loch Eagle; Ita; Top Ranked; In Secret; Golden Mile.
Blackbookers – Selected November 19
(Follow for next 3 starts)
BULLFINCH: Luckless. Has come up well.
MR ROCK IT: Handled rise in class. Progressive type.
NOT TO BE MIST: Needs at least 1400m.
SACRIMONY: Strong placing first-up. Should improve.
THE CUNNING FOX: Working up to his best distances.
TREASURED STAR: Too much traffic. Good mare.