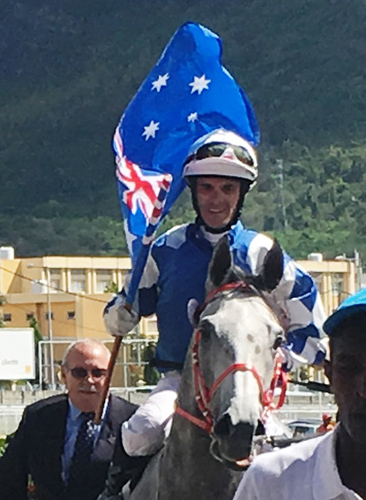 WARWICK FARM January 26
RACE 5: (4) REGAL POM (EW)
RACE 6: (14) SILVANITO (EW)
RACE 7: (2) BONNY EZRA (EW)
RACE 1: 6-1-8-4
RACE 2: 9-5-8-12
RACE 3: 10-4-6-3
RACE 4: 10-5-1-2
RACE 5: 4-7-10-1
RACE 6: 14-13-7-10
RACE 7: 2-1-4-5
RACE 8: 8-12-13-10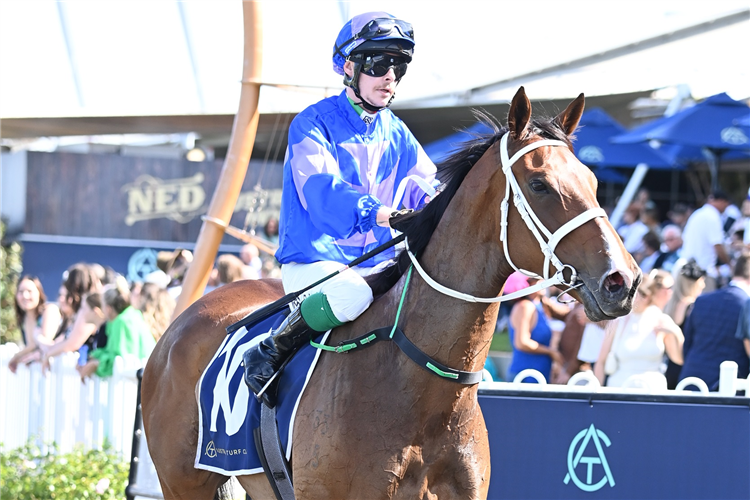 TRIAL WATCH REPORT
NOTED TRIAL RUNNERS – January 25-26
WARWICK FARM THURSDAY: So Audacious (R1) Petulant (R6); Silvanito (R6)
SCONE FRIDAY: Keroessa (R6)
ROSEHILL SATURDAY: King's Gambit (R2); Shinzo (R2); Learning To Fly (R5); Dipsy Doodle (R5); Mumbai Muse (R5); Perfect Proposal (R5); Forbidden Love (R6); Golden Mile (R6)
NEWCASTLE SATURDAY: Just Wai (R2); Milk And Honey (R6); Nosey Parker (R6)
NEWCASTLE MONDAY: Dalgarno; Bundchen
RECENT TRIAL WATCH WINNERS: Don Corleone; Dame Cartland; Ithadtobezou; Convincebility; Dancing Alone; Fourth Spargo; Journalism; Florida Sky; Mariamia; Red Resistance; Nasdaq Dubai; Turn Up The Night; Big Happiness; The Instructor; Think About It; Moscow Night; Alicia Roma; Silentsar; Vreneli; Capitol Queen; Cigar Flick.
TRIAL POINTERS
WARWICK FARM January 16: Top class mare FORBIDDEN LOVE made the first of two 900m heats for the Group horses on the course proper a one horse affair as she led easily and worked strongly from start to finish to coast home by almost seven lengths with plenty in reserve (53.84; 34.17). The 3YO heats over 795m on the inside grass also boasted deep talent with the quickest trial won by SO AUDACIOUS (47.15; 33.53). Expect some talented youngsters to emerge from the 2YO heats over 792m with the heat winners MUMBAI ROSE (46.91; 33.83) and LEARNING TO FLY (45.83; 32.898) the standouts.
RANDWICK January 9: A classy session with the G1 winner GOLDEN MILE and Golden Slipper favourite KING'S GAMBIT among some big names kicking off their preps. Unbeaten youngster KING'S GAMBIT looked all class taking out the only 1050m heat for the 2YOs with style (63.34; 34.72). He travelled smoothly tucked behind the leaders and did it easily to take control over the last 200m with Tommy Berry allowing him to do only what was required to put the heat to bed. In the shorter 2YO heats over 740m DIPSY DOODLE impressed with her strong win a fillies heat (43.60; 33.14). Caulfield Guineas winner GOLDEN MILE had easy exercise finishing third in his 740m heat (43.34; 32.99).
WARWICK FARM January 3: The feature of the session was a sweep of all five 2YO heats over 808m by the Gai Waterhouse/Adrian Bott stable, underlining the depth of juvenile talent in their team with PERFECT PROPOSAL (46.75; 33.38) the fastest of their five winners. She made the best impression among their winners but the second placings MUMBAI MUSE and LEARNING TO FLY took the eye and will attract attention when they go to the races.
WARWICK FARM October 18: Snitzel colt SHINZO was given a good test to win his 2YO heat over 820m (49.28; 34.54, showing plenty of pace and running nicely to the line.
RANDWICK June 28: BUNDCHEN, by I Am Invincible, has had a long break since she won two races on the bounce at Nowra in 2021. She worked well within herself to win her 736m heat (44.10; 34.05), impressing with the way she travelled widest before rounding them up under the quietest of rides. She had plenty in reserve extending her margin to 1.5 lengths in the last 50 metres.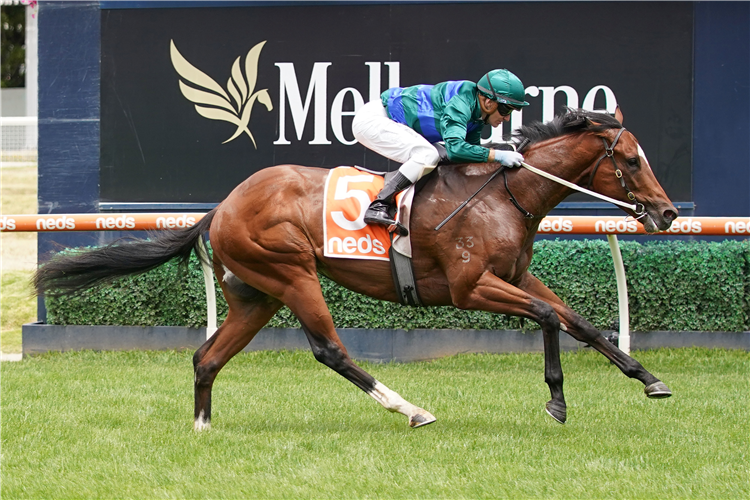 BLACKBOOK REPORT
Eligible Blackbook Runners – January 26
SANDOWN THURSDAY: Rioyuki (R2); Rumbled Again (R2); Esta La Roca (R6); Jacquinot (R7)
WARWICK FARM THURSDAY: Regal Pom (R5)
MOONEE VALLEY SATURDAY: Swords Drawn (R1); Spacewalk (R4); Luna Cat (R6); Monarch Of Egypt (R9)
ROSEHILL SATURDAY: Regal Pom (R3); Daytona (R3); Chateaux Park (R4); Spacewalk (R7); Super Pursuit (R10)
NEWCASTLE SATURDAY: Competition (R7)
RECENT BLACKBOOK WINNERS: Hokkaido; Levante; Deficit; Frumos; Mr Rock It; Dunkel; Sunshine In Paris; Skyman; Validated; Superium; Cavalier Charles; Vienna Princess; Athelric; Bankers Choice; Turbeau; High Blue Sea; Pal D'Oro; Vilana; Key Largo; Argentia; Port Albert; Turaath; Minsk Moment; Rocketing By.
Blackbookers – Selected January 21
(Follow for next 3 starts)
CRAFTY EAGLE; LEKVARTE; PIER; ROGUE ROCKER; SAN FABRIZIO; SYRIAN STAR; WATCH ME DANCE; ZOLTAN