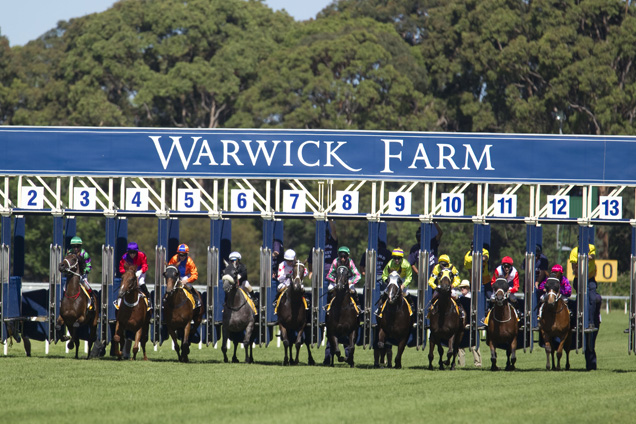 WARWICK FARM February 8
RACE 4: (3) TYMPANIST (Value)
RACE 5: (7) CARDONE (EW)
RACE 6: (8) EYE PEA OH (EW)
RACE 1: 3-7-1-2
RACE 2: 1-3-7-5
RACE 3: 3-1-4-2
RACE 4: 3-2-9-7
RACE 5: 9-7-4-2
RACE 6: 8-7-1-12
RACE 7: 11-3-4-9
TRIAL WATCH REPORT
NOTED TRIAL RUNNERS – February 8
WARWICK FARM WEDNESDSAY: Pereille (R2); Lomandra (R2); Clear Choice (R2); Eye Pea Oh; (R6)
EAGLE FARM WEDNESDAY: Morethannumberone (R2)
CANTERBURY FRIDAY: Marnix (R7); Nominator (R8)
RANDWICK SATURDAY: Roussillon (R1); Café Millenium (R1); Fumiko (R3); Bartoselli (R3); Headwall (R3); Swats That (R5/R9); Quantico (R5); Written Beauty (R5/R9); Espiona (R5/R9); Arkansaw Kid (R6); Mexico (R6); Lazzago (R6); Blanc De Blanc (R6); In Secret (R7); Madame Pommery (R7); Revolutionary Miss (R7); Sunshine In Paris (R7); Cinderella Days (R7); Anamoe (R8); Fangirl (R8); Norwegian Bliss (R9); Larkspur Run (R9); Bellatrix Black (R9/R10); Waterford (R10); Marnix (R10)
SANDOWN SATURDAY: Barber (R1); Cythera (R4); Buenos Noches (R7); Fangirl (R8)
NEWCASTLE SATURDAY: Lohnraki; So Good So Cool; The Himalayas
NOWRA SUNDAY: Rolene
RECENT TRIAL WATCH WINNERS: Condrieu; Zulfiqar; Aft Cabin; Remarque; Madeira Sunrise; Gaylebeck; Tavs; Kokoro; Call Di; Parisal; Famous Pedrille; Rakomelo; King's Duty; Learning To Fly; So Audacious; Don Corleone; Dame Cartland; Ithadtobezou; Convincebility; Dancing Alone; Fourth Spargo; Journalism; Florida Sky.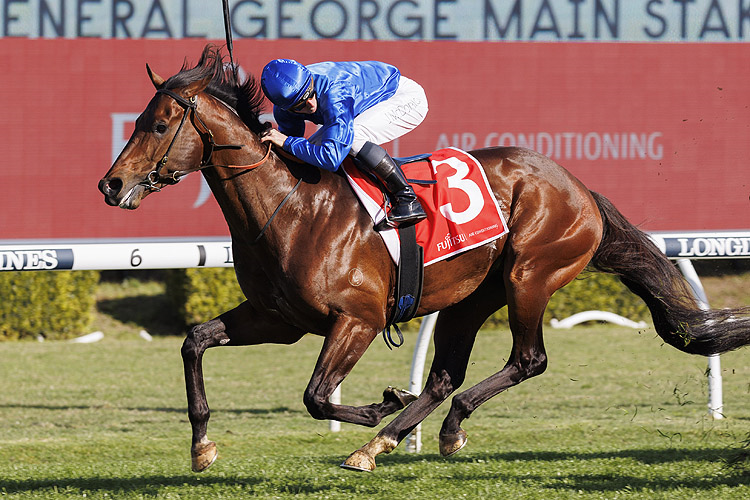 TRIAL POINTERS
RANDWICK FEBRUARY 6: The quality youngster MEXICO contested an open heat against older horses over 740m on the A grass, finishing off strongly for second behind the speedster Have Mercy (43.83; 33.97) to gain a stewards clearance after he was a barrier scratching at Randwick two days prior.
WARWICK FARM January 30: Unbeaten Victorian youngster ARKANSAW KID took the honours in the 2YO trials with a classy win in his 821m heat (48.49; 34.25). He settled midfield from a wide gate and tracked four and five deep around the turn before showing his quality to easily take control and run to the line under an easy ride.
ROSEHILL January 27: All eyes were on Godolphin's best horse ANAMOE in his second trial as he prepares for a campaign that is expected to take him overseas. It was easy work for the 4YO as he was under no pressure to finish a strong second in the 1000m heat (59.95; 33.87) for the Group horses on the course proper, tracking the leader from the start and finishing off nicely under a quiet ride. ICEBATH had an easy time finishing a nice fourth. In the second Group heat over the shorter 900m (56.67; 34.84) FANGIRL and QUANTICO had very easy trials. EYE PEA OH was dominant winning the fastest 1030m heat (63.16; 34.81). This was her second trial and she looks ready to win first-up in a suitable sprint as she did when she resumed last time. The fastest 900m heat (53.90; 34.62) saw BLANC DE BLANC finish an impressive second. She sat back midfield before making ground quickly over the last 200m, taking a weaving inside path with her best work through the line.
HAWKESBURY January 24: Highly rated unbeaten youngster BARBER had been given a soft trial when third at Randwick on January 9 and showed the benefit with easy work to win the fastest of the four 2YO trials over 800m (47.35; 33.79) with plenty in reserve. Sat off the leader before gaining the upper hand under no pressure from James McDonald. Dream Ahead 3YO HEADWALL won his first two starts at Newcastle and Kembla Grange in the winter and is set to go on with it after an impressive win in his 800m heat (47.42; 33.43), coasting behind the leaders before working past them with ease over the last 200m. It was positive improvement on his first-up trial when fifth at Randwick on January 9.
WYONG January 24: Look forward to the return to racing of the smart NORWEGIAN BLISS after a soft win in her first trial appearance since she suffered her first loss in eight career starts at Caulfield in November.
WARWICK FARM January 16: The 3YO heats on the inside grass also boasted deep talent including the Godolphin star IN SECRET. She went around under a big hold to finish fourth in in a heat run in quick time (47.15; 33.53).
ROSEHILL January 11: Classy filly REVOLUTIONARY MISS took the eye when she trialled at Rosehill on December 29 and it was nice to see her make obvious improvement to record a soft win her 1030m heat (63.15; 35.18).
RANDWICK January 9: In three 2YO heats over 740m MEXICO posted the quickest time (43.24; 32.72) with a sharp win. The pacy NOMINATOR (43.34; 32.99) was too quick for his rivals in his 740m heat
HAWKESBURY October 17: The only 2YO heat over 760m featured a strong win in slow time (47.06; 34.33) by CAFE MILLENIUM, a robust Not A Single Doubt colt typical of the breed who found the line strongly from off the pace.
RANDWICK August 2: CYTHERA oozed class winning her 1050m heat in fast time (63.40; 34.86), doing it in style from the front.
GOSFORD July 29. NOMINATOR, a Zoustar with a Gosford win and Flemington placing on the board, looked strong winning a fast 800m heat (48.14; 34.72.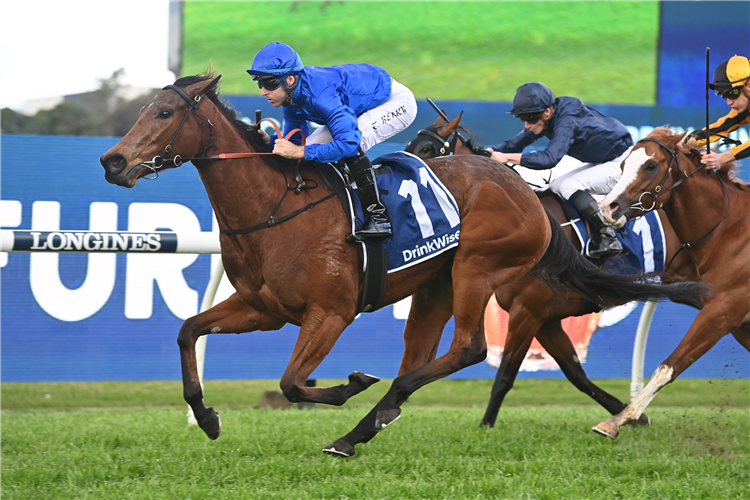 BLACKBOOK REPORT
Eligible Blackbook Runners – February 8
EAGLE FARM WEDNESDAY: Sha Of Gomer (R4)
WARWICK FARM WEDNESDAY: Sunrise Ruby (R6)
RECENT BLACKBOOK WINNERS: Lekvarte; Iron Grace; Queen Air; Spacewalk; Competition; Jacquinot; Hokkaido; Levante; Deficit; Frumos; Mr Rock It; Dunkel; Sunshine In Paris; Skyman; Validated; Superium; Cavalier Charles; Vienna Princess; Athelric; Bankers Choice; Turbeau; High Blue Sea; Pal D'Oro; Vilana.
Blackbookers – Selected January 21
(Follow for next 3 starts)
BELMIA: Struck too much traffic.
BROSNAN: Set for a good prep.
FEARNOUGHT: Ready for a suitable midweeker.
HIGH COURT: Tough run. Fitter next time.
KEY LARGO: Never clear, untested. May have won?
LINDERMANN: Suited as distances increase.