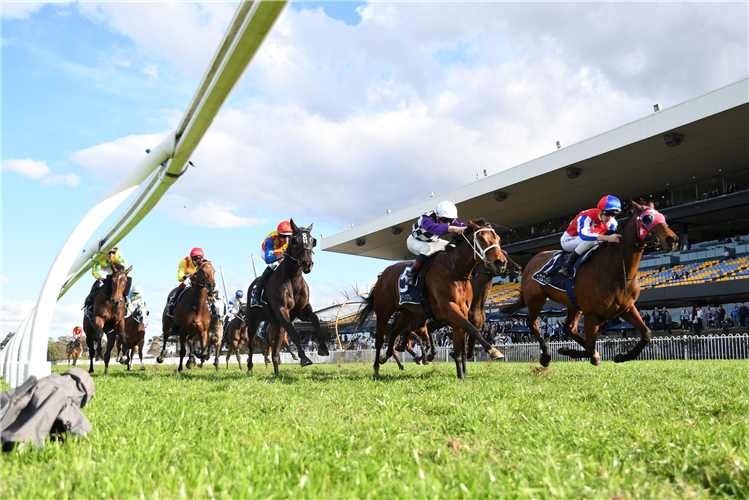 CANTERBURY February 1
RACE 3: (1) HOLLYWOOD HERO
RACE 6: (7) MYSTIC MERMAID (EW)
RACE 7: (11) DAME CARTLAND (EW)
RACE 1: 8-4-2-3
RACE 2: 2-6-1-3
RACE 3: 1-7-5-10
RACE 4: 3-2-1-8
RACE 5: 7-6-5-2
RACE 6: 7-4-2-6
RACE 7: 11-1-4-3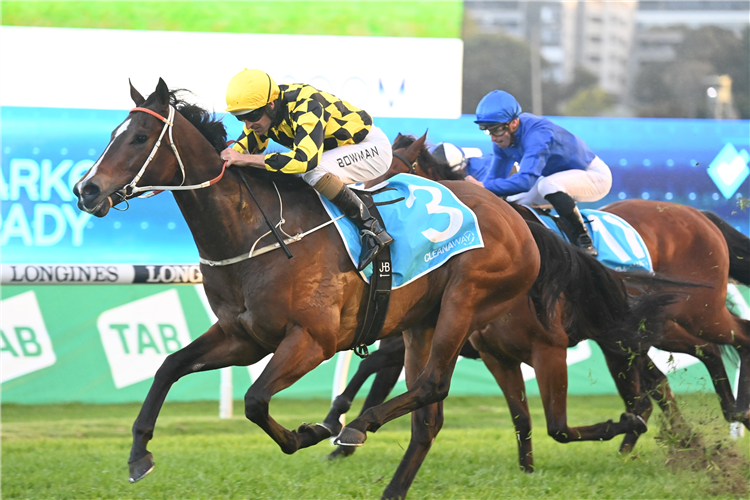 TRIAL WATCH REPORT
NOTED TRIAL RUNNERS – February 1-February 4
CANTERBURY WEDNESDAY: Lady Shenanigans (R4)
GOSFORD THURSDAY: Moonflower (R3); Famous Pedrille (R8)
RANDWICK KENSINGTON FRIDAY: Capital Heart (R1); Sky Artist (R1); Botanica (R2); Dakota Vroom (R2); Parisal (R2); Call Di (R3); Kokoro (R6)
CANBERRA FRIDAY: Gun (R5); Tavs (R5)
RANDWICK SATURDAY: Capital Heart (R1); Mexico (R1); Remarque (R7); Andermatt (R7); Key Largo (R7); Kote (R7); Sejardan (R8); Aft Cabin (R8); Communist (R8); Zou Tiger (R8); Lindermann (R10)
NEWCASTLE SATURDAY: Dalgarno; Dressed To Kill: Iamadancer
GOULBURN SUNDAY: Condrieu
RECENT TRIAL WATCH WINNERS: Rakomelo; King's Duty; Learning To Fly; So Audacious; Don Corleone; Dame Cartland; Ithadtobezou; Convincebility; Dancing Alone; Fourth Spargo; Journalism; Florida Sky; Mariamia; Red Resistance; Nasdaq Dubai; Turn Up The Night; Big Happiness; The Instructor; Think About It; Moscow Night; Alicia Roma; Silentsar.
TRIAL POINTERS
ROSEHILL January 27: This might be the prep when we see the often hyped 4YO REMARQUE really deliver on his early potential. He's now fully matured and he looked in great order surging to the line for second in the 900m heat on the A grass won by SEBONACK (55.04; 34.55). This was his first trial since October and augers well for a bold return, remembering he recorded excellent back to back wins when he started off his last campaign.
HAWKESBURY January 24: Astern filly PARISAL was placed on debut at Canterbury in September and won a Randwick trial on January 9. She again underlined her talent with another soft win in her 1000m heat (59.17; 34.20)., working well within herself to win with authority and could have gone quicker.
RANDWICK January 23: An early preview of what lies ahead with a strong Group trial over 900m on the course proper. KOTE jumped into the lead and dictated (53.53; 35.25), a positive sign that he can make further progress through the autumn. There was some excellent trials behind him with the John O'Shea-trained 3YO ZOU TIGER doing it easily under a big hold to finish third. He gives every indication that he is going to blossom as a classy Group performer in his coming prep. Top class 3YO OSIPENKO had an easy trial under a quiet ride. From the A Grass trials put Lonhro colt LINDERMANN down as a 3YO keep a close watch on through the autumn. Looked classy finishing a soft fourth with plenty to offer in his 1045m heat, his second trial since he finished second in a Listed race over 1800m at Flemington in November. Confident the best lies ahead.
WARWICK FARM January 16: Two high class heats over 900m for the Group horses boasting an impressive array of G1 winners. In Heat 1 ANDERMATT finished a cruisy second behind Forbidden Love. Heat 2 was the quicker heat (53.76; 33.78) with SEJARDAN holding his ground to finish second, three lengths from the winner Zapateo. The 3YO heats on the inside grass boasted deep talent with Godolphin star AFT CABIN recording a strong win in his 795m trial (48.33; 34.27). The maiden trials over 789m will be reliable with the heat winner DAKOTA VROOM (46.71; 33.43) one that can be followed with confidence.
RANDWICK January 9: In the three short 2YO heats over 740m MEXICO posted the quickest time (43.24; 32.72) with a sharp win. Classy 3YO ZOU TIGER worked easily to finish a well held fourth in his first trial since October. Godolphin will be keen on the prospects of the lightly raced PARISAL picking up a maiden win after her impressive 740m heat win (43.91; 33.14).
BLACKBOOK REPORT
QueenEligible Blackbook Runners –
DOOMBEN WEDNESDAY: Iron Grace (R4);
WARRNAMBOOL WEDNESDAY: Queen Air (R2)
RECENT BLACKBOOK WINNERS: Spacewalk; Competition; Jacquinot; Hokkaido; Levante; Deficit; Frumos; Mr Rock It; Dunkel; Sunshine In Paris; Skyman; Validated; Superium; Cavalier Charles; Vienna Princess; Athelric; Bankers Choice; Turbeau; High Blue Sea; Pal D'Oro; Vilana; Key Largo; Argentia; Port Albert; Turaath.
Blackbookers – Selected January 21
(Follow for next 3 starts)
LADY HAMPTON; MUMBAI MUSE; NOSEY PARKER; SUPER PURSUIT; TURAATH